Commentary: Think big but start small — how companies, employees can contribute to Singapore's Green Plan 2030
"How can your company make the SG Green Plan 2030 a success?"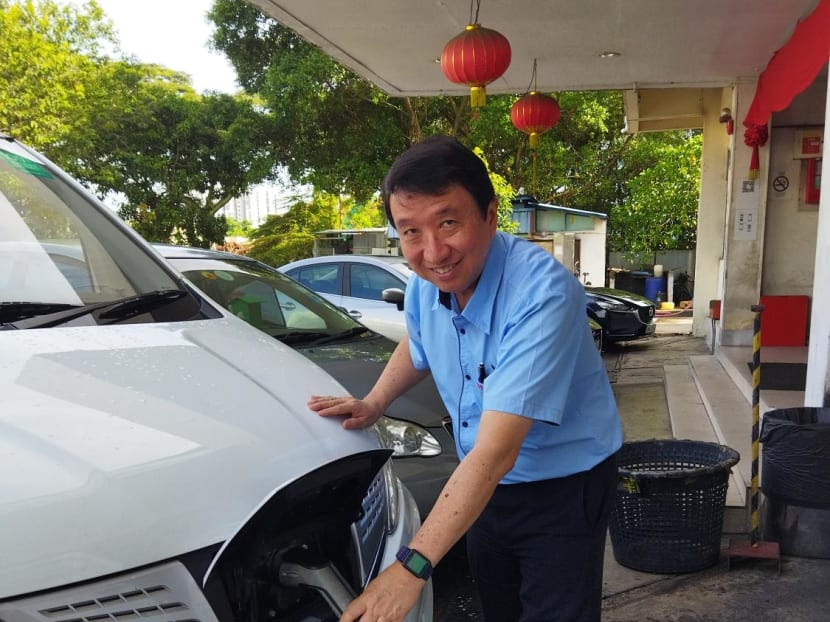 "How can your company make the SG Green Plan 2030 a success?"
This question was posed to me on the first day of a sustainability innovation programme in end-2021 and — I'll be honest — stumped me.
I proceeded to spend the rest of the programme organised by UOB's The FinLab with this question at the back of my mind, pondering how we could most effectively make a lasting influence within the company and towards the national agenda.
It also reminded me that beyond my daily work, every brainstorm, plan and execution completed by my team should be a positive step towards a greener Singapore, and a greener world.
We rarely go a day without being urged to prioritise our goals around environmental, sustainability and governance (ESG) initiatives, as we face the existential threat of climate change, and rising regulatory and consumer scrutiny.
The truth is that sustainability sells, but consumers are more sceptical than ever about brands' eco-friendly claims.
A recent study found a whopping 67 per cent of Southeast Asian consumers would research the claims on their beauty products' packaging to know if they are truly sustainable.
Businesses need to be cautious not to over-promise and under-deliver on their sustainability initiatives, and make claims with words such as "eco" or "sustainable" without evidence.
Doing this is ultimately engaging in "greenwashing", which could trigger consumer backlash and impact their reputation.
When it comes to businesses' attempts at tackling climate change, it's about being realistic and clear when setting targets.
No company is going to turn things around immediately, but communication is key to ensure all stakeholders are aware of the efforts being made.
An example of this is Chasen Holdings Limited's subsidiaries, which operate a large fleet of trucks and prime movers - and these currently consume significant amounts of fossil energy, a major contributor of carbon emissions.
However, being transparent in reporting its emissions data and achieving its own emissions-reduction goals has shown shareholders, business partners and clients assurance in its commitment towards a more sustainable business model.
Moving towards a net-zero future is non-negotiable — and while it's important to take steps towards being more eco-friendly, it's challenging to implement long-term change.
A study of small and medium-sized enterprises (SMEs) in Singapore found that 60 per cent of respondents agree with the importance of incorporating sustainable practices in their businesses, but they remain unsure of how to start.
Additionally, NTUC's Special Report 2022 on Sustainability showed that nearly half (49 per cent) of business leaders surveyed struggle to align sustainability goals with overall company goals, while 56 per cent of employers do not have well-defined sustainability goals.
To solve the equation for a net-zero future, it's time to consciously increase investment in sustainable assets and holistically examine the entire supply chain and business practices.
GOING "GREEN" TO REMAIN COMPETITIVE
As laid out by the SG Green Plan 2030, our local regulatory landscape has evolved to support our national net-zero ambitions.
Companies with non-sustainable practices will be negatively impacted by our ever-evolving ESG regulations; one example of this is through our rapidly rising carbon tax.
One of the first steps businesses can take is to assess their current footprint and quantify short and long-term costs and benefits before making this information available to stakeholders for added accountability.
Establishing harmonised accounting standards takes time — and until sustainability reporting becomes second nature to businesses, "greenwashing" incidents will continue to happen.
However, this does not mean businesses should not persist with their ESG goals.
The next step would be to implement ground-up practices to operate more sustainably on a daily basis.
Chasen Holdings Limited has invested in energy-efficient technology across its business and subsidiaries, supported by government incentives.
This includes switching to a 100 per cent-renewable energy power supply for two of its subsidiaries, using lithium battery-operated forklifts where needed for all projects, and retrofitting our warehouse with energy-efficient lightings.
It also procured its first electric commercial vehicle (including a charging station in the office), progressively replacing its old trucks with the latest Euro 6 versions that uses a diesel exhaust fluid which reduces harmful exhaust emissions. 
Of course, change must start from within, and changing the mindsets and habits of staff to reduce and recycle waste, conserve energy and adopt the company's sustainability initiatives may be one of the toughest challenges to overcome.
Third, businesses should seek support from experts such as industry bodies, government-linked institutions or large businesses when incorporating sustainable practices.
It can be confusing to know where to begin seeking information, but events such as Enterprise Singapore's Enterprise Sustainability Programme and the Singapore FinTech Festival are ongoing and available to SMEs to help them learn and seek available funding options.
In fact, the increase of ESG investing has created additional sources of funding for SMEs; 72 per cent of Asian investors have increased their attention to environmental and/or social issues in the last year.
In our company's case, we embarked on a Sustainability Innovation Programme led by The FinLab to provide direction on how to grow our business sustainably and work towards achieving Singapore's 2030 goals.
The programme lasted five weeks, providing insight on topics such as energy efficiency, clean energy, electric vehicle and food sustainability. Participants were also introduced to various sustainable technology solutions to help them on their journey to a greener future.
Finally, for businesses to ensure the long-term effectiveness of sustainability efforts, they should lay out a roadmap charting medium and long-term goals and increase investment in training staff in sustainable practices.
FINDING OPPORTUNITY IN OUR CURRENT LANDSCAPE
In today's volatile climate, challenges with supply chain disruptions and inflation, businesses and SMEs can be preoccupied with achieving bottom line targets and discount ESG efforts to stay afloat.
However, by understanding what it truly means to be more sustainable in the long-term and incorporating robust ESG practices and plans, businesses can create new opportunities, obtain greater consumer buy-in, and avoid falling prey to "greenwashing" while maintaining financial growth.
My role as an Environmental Health & Safety training manager provides me opportunities to learn from industry experts, ideate with external stakeholders and share proposals with the company's management team on how to incorporate new sustainability practices.
After all, investment in human capital and effecting lasting behavioural change is key to businesses' and consequently, Singapore's sustainable success in hitting our Green Plan 2030 goals.
Businesses have to believe that every effort counts and no entity is too small to make an impact. By making an active effort and setting realistic and attainable goals, we can collectively push for change in time to come.
ABOUT THE AUTHOR:
Francis Ang is Admin, Facilities, EHS & Training Manager at Chasen Logistics Services Limited and Group Sustainability Officer for Chasen Holdings Limited.