Commentary: Viewing the abortion issue through public health lenses
Fragmented views to abortion globally have caused its legal status to vary widely across countries.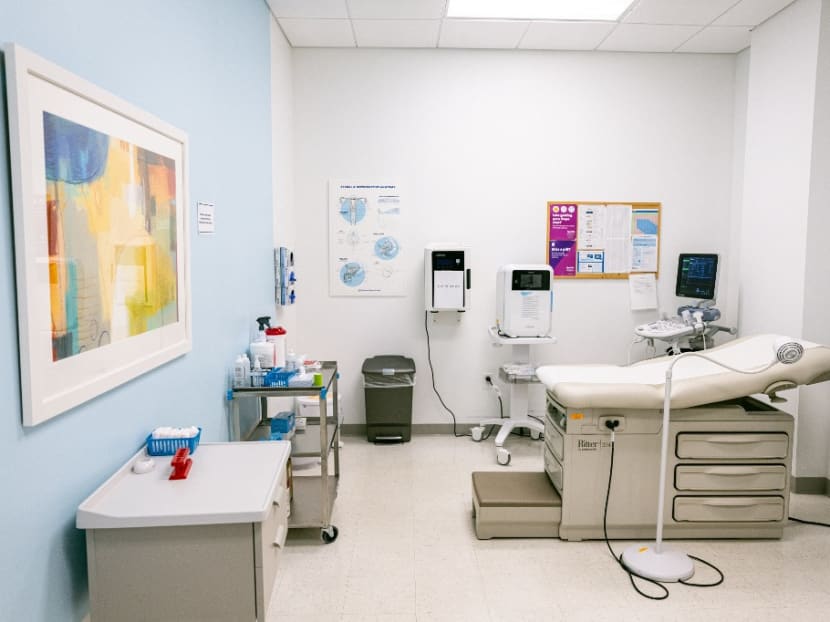 Fragmented views to abortion globally have caused its legal status to vary widely across countries.  
As the United States Supreme Court recently struck down the landmark Roe v Wade 1973 ruling, it is fitting to revisit the case for safe, accessible and legal abortions from the public health point of view. 
Why do abortion laws become more restrictive? Quite often, religious or moral reasons are cited by conservatives to reverse abortion laws. 
It is frequently speculated that restricting abortion laws will lead to less abortions overall, which some deem good for society. 
Yet, concrete evidence and case studies show that permissive abortion laws do not always seem to lead to more abortions after all. 
A Lancet study headed by research scientist Dr Gilda Sedgh revealed that abortion rates were lowest in Europe, where abortion is legal and highly accessible but contraceptive use is prevalent.  
Furthermore, abortion rates were generally lower in areas where females lived under liberal than restrictive abortion laws as a whole.  
In fact, what restrictive laws lead to are not less abortions, but unsafe abortions. 
What are important points to note, when it comes to implementation of health policies and legal frameworks to safeguard women's health?
At this juncture, we will examine two points that influence the safety of abortions, which are its legality and accessibility. 
RESTRICTIVE LAWS FUEL UNSAFE ABORTIONS
First, it is well understood that legal restrictions on abortion often drive the practice into the black market and even unsafe self-induced abortions. 
Women often have to opt for unsafe abortion methods by unskilled practitioners, traditional healers or by themselves if they are unable to obtain it safely and legally.  
Professor David A Grimes, an American physician, described in the Lancet harrowing methods of unsafe abortions like drinking bleach, inflicting direct trauma to abdomen or genital region, as well as improper use of dilation and curettage in unsanitary environments. 
Complications of such unsafe abortions include uterine perforation, bleeding, infection and trauma in affected women, putting their lives at stake.  
Legality of abortion has an effect on its safety. Statistics show that the prevalence of unsafe abortions is highest in the 82 countries with the most restrictive abortion laws. 
In contrast, mortality ratio from unsafe abortions fell over 50 per cent in Romania within the first year after former Romanian President Nicolae Ceaușescu was removed from office and abortion laws were relaxed. 
Besides morbidity and mortality of individuals, population-wide effects of unsafe abortions are worrying from a health economics point of view. 
Strain on healthcare resources and costs to treat these medical complications, psychological aftermath and loss of productivity on a massive scale may threaten to disrupt the fabric of societies. 
According to the Alan Guttmacher Institute, some low to middle-income regions spend up to half of their budget just to treat complications of unsafe abortions. 
Yet, legalisation of abortion in itself is insufficient to prevent unsafe abortions. 
AVAILABILITY OF CARE AND FACILITIES 
This brings us to our second point, which focuses on improving access and ensuring the availability of healthcare professionals and facilities for abortion.  
An excellent case in point is that of India, which has legalised abortion but does not have adequate healthcare providers that are competent in this service throughout the country as such services are mainly available in the cities.  
Lack of healthcare providers trained in and willing to provide the service, as well as functioning equipment and facilities can pose as barriers to safe abortions. 
Moreover, access to safe abortions is not only determined by health systems, but the women's predicaments as well.  
Due to factors such as lower socio-economic status, limited knowledge and geographical distance to afford, know about and get to safe abortion services respectively, some women undergo unsafe abortions due to limited choice. 
Restrictive abortion laws and inadequate access to abortions may exacerbate inequity as these tend to hurt the vulnerable groups disproportionately, such as the poor and marginalised groups. 
After all, Roe v Wade erupted when a woman with pseudonym Jane Roe challenged Texas abortion legality when she could not afford to travel to another state for an abortion while pregnant with a third child. 
On balance, historical trends and case studies have shown how legal statuses and access affect the safety and equity of abortion from a public health point of view. 
The World Health Organisation states that unsafe abortion is a "leading but preventable cause of maternal deaths and morbidities".  
Yet, an estimated 220,000 children lose their mothers annually around the world from abortion-related deaths.  
For this reason, it is important to ensure that various stakeholders are aware of public health implications revolving around abortion. 
Putting aside women's rights issues and ideological viewpoints, it is important to remember that from a purely public health perspective, legal and safe access to abortions in Singapore should never be taken for granted.  
Close examination of local data shows a falling trend in abortion-related mortality of women from 1964 to 1970, according to a study in the Singapore Medical Journal.  
Notably, 1970 was significant as it marked the first year after some relaxation of abortion law in Singapore, which continued to reach complete liberalisation in 1974.
The study concluded that relaxation of abortion legislation in Singapore led to reduced deaths from complications of abortion.
This means that Singapore's Abortion Act of 1969, which was instituted to protect women against the perils of illegal abortions in the first place, has been observed to serve its purpose. 
Therefore, should there be any petitions to challenge this in the future, I hope that all will be relatively eloquent in narrating the context of abortions through public health lenses. 
ABOUT THE AUTHOR: 
Alvona Loh Zi Hui is a junior doctor who works at a public hospital in Singapore.