Commentary: What embedded finance is all about and how it can help women entrepreneurs
We are slowly transitioning into a world where most countries will see female participation in their economies. This monumental paradigm shift cannot, and should not, be ignored.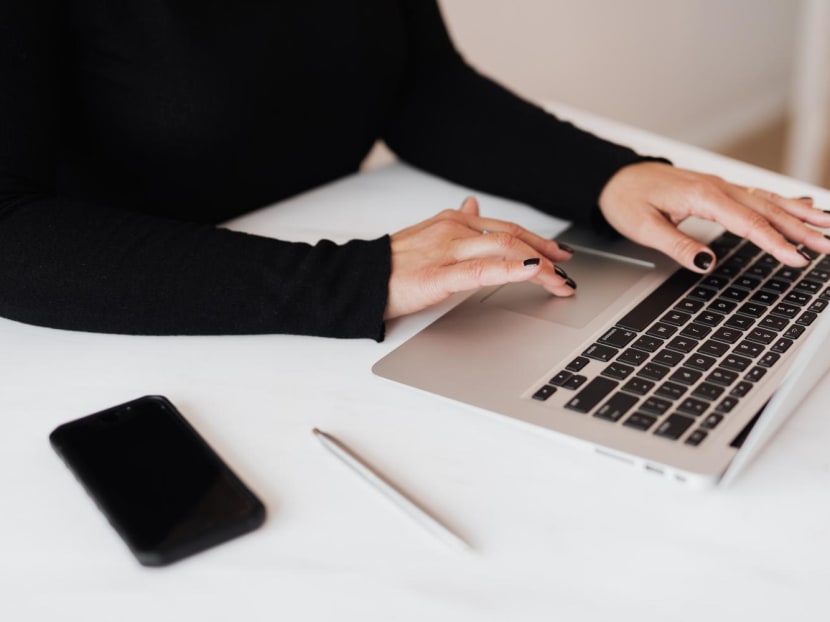 We are slowly transitioning into a world where most countries will see female participation in their economies. This monumental paradigm shift cannot, and should not, be ignored. 
The World Bank reports that female-owned enterprises in the United States are growing at more than double the rate of all other companies. 
Women entrepreneurship is also increasing in developing countries, with 8 million to 10 million formal small and medium enterprises (SMEs) with at least one female owner.
Furthermore, the female entrepreneurial ecosystem has only diversified and expanded due to the acceleration of e-commerce and digitalisation. 
In theory, one can argue that there has always been a better time for women entrepreneurs to thrive — but in practice, women still need to contend with many challenges compared to their male counterparts. 
"While the number of women operating their own business is increasing globally, women continue to face huge obstacles that stunt the growth of their businesses, such as lack of capital, strict social constraints, and limited time and skill," the World Bank explained in the Female Entrepreneurship Resource Point. 
This causes a number disparity for women leaders, entrepreneurs and business owners. 
For instance, closer to home, the Mastercard Index of Women Entrepreneurs finds that although women in Singapore make up 44 per cent of the nation's workforce, only a mere quarter of business owners are women. 
Hence, it is vital to underscore how embedded finance services, such as MatchMove's, are an increasingly crucial cornerstone for the success of women entrepreneurship — and breaking down barriers which obstruct it. 
Embedded finance refers to integrating financial services within a customer experience, journey or platform. 
CHALLENGES OF WOMEN ENTREPRENEURS
The most glaring obstacle that women face globally is the lack of access to funding and capital, and oftentimes — this is not because of a lack of trying. 
According to the World Economic Forum, women comprise 55 per cent of the world's unbanked population. 
As women have less access to basic banking services such as checking and saving accounts, many rely on their savings, borrowings from family and friends, or micro-loans to finance their businesses. 
Startup founders or those familiar with the gruelling process of getting your business off the ground would understand that the first step, usually the pitching process, is the hardest. Women entrepreneurs have found it even harder to raise capital and funding. 
According to Crunchbase data, only approximately 2.3 per cent of venture capital goes to women entrepreneurs. As a result, only 2 per cent of women-owned startups generate US$1 million (S$1.33m), while men are 3.5 times more likely to achieve this feat. 
Thus, the lack of access to financing also hinders women entrepreneurs from scaling their businesses. By relying mainly on microloans, women entrepreneurs need more capital to make long-term business investments. 
It is no wonder that women-owned businesses tend to be informal, home-based and small-scale, especially in traditional sectors like retail and services. 
HOW EMBEDDED FINANCE IS BREAKING BARRIERS
Clearly, if we want women to break this glass ceiling, we need to relook at their access to adequate and long-term financing.
Traditional financial institutions and organisations are structured differently with specific and more conservative lending criteria and may not fully address the rising needs of women entrepreneurs.   
This paves the way for embedded finance, which integrates banking and payments services dispensed by non-banking entities. For example, one does not have to take out their physical card to pay because one can tap and go using Apple Pay or Google Pay. 
This improves their financial access and allows them to generate better credit trustworthiness through the user data they help generate. 
This data goes into the decision-making of neo banks, which are banks that entirely operate digitally, and other embedded finance providers to issue cards, disburse loans, credit or instalment schemes, and insurance products. 
Ground-breaking in its own right, the role of embedded finance thus becomes significant in paving the way for the unbanked and underbanked, especially those who operate small businesses. 
It could also help women entrepreneurs close financing gaps in their processes as embedded finance streamlines intra-organisational, consumer-to-business and business-to-business processes, allowing them to spend, send and lend money effortlessly. 
Fintech-focused firms have also catalysed the growth of women entrepreneurs by incorporating new-fangled technological solutions into non-financial services, building their confidence and business acumen. 
For instance, some embedded finance enablers offer solutions in functional areas such as loyalty programmes, customer database management and scaling into e-commerce, allowing smaller entrepreneurs to focus on growing their business with these layers enabling that expansion. 
By removing the need to undergo and meet the conventional financial processes and requirements when running a business while providing them with the business tools to expand and professionalise, embedded finance effectively acknowledges and removes the barriers women entrepreneurs face in scaling up and succeeding. 
EMBEDDED FINANCE IN SINGAPORE AND THE REGION
In the Asia Pacific region, the embedded finance industry is expected to increase 39.7 per cent annually to reach US$108 billion by the end of this year. This is slated to accelerate to US$140.8 billion by 2025. 
According to Research and Market's data, the embedded finance industry in Singapore is projected to grow at 33.7 per cent annually, reaching US$1.16 billion in 2023 and maintaining a compound annual growth rate of 24 per cent from 2023 to 2029. 
The supportive regulatory environment, led by the Monetary Authority of Singapore, which promotes financial innovation, has positively impacted sectors like e-commerce, ride-hailing, and food delivery, contributing to this growth. 
This pacy growth could help catalyse other social benefits. Women entrepreneurship, for one, can benefit from the surge of embedded finance. 
However, data privacy, cybersecurity, and regulatory compliance risks should be carefully managed to ensure the sustainable growth of embedded finance. 
For that, governments, non-governmental organisations and other corporations must have a clear plan to bring embedded finance to the ground. 
ABOUT THE AUTHOR:
Nicole Poon is Chief Operating Officer at Shopmatic. MatchMove acquired e-commerce specialist Shopmatic in 2022, enabling MatchMove to provide its Banking-as-a-Service capabilities to Shopmatic's ecosystem of over a million e-commerce SME customers.