Commentary: Why developing a strong public service leadership now will help secure Singapore's future
Leadership is always important, but particularly so in times of flux. Singapore is in such a period now as the baton is passed to the fourth-generation political leadership.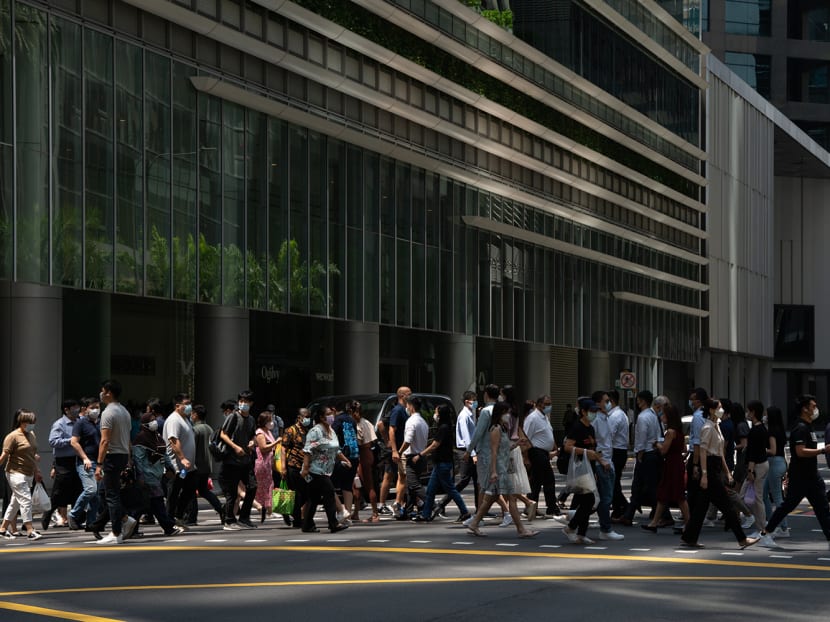 Leadership is always important, but particularly so in times of flux. Singapore is in such a period now as the baton is passed to the fourth-generation political leadership.
The external environment has taken a dangerous turn, with war in Europe, intensifying US-China rivalry, and the world in the grip of inflation.
Domestically, the public sector also has its work cut out for it with an increasingly heterogeneous society, an ageing population and rising citizen expectations.
It is against this backdrop that the Singapore Public Service is seeking to strengthen the development of public sector leaders.
In a speech at the annual Public Service Leadership Conference on Nov 1, Head of Civil Service Leo Yip cited the following moves: focusing on competencies rather than qualities, setting up a 360-degree feedback exercise, and helping leaders to build up other leaders.
These are important initiatives to keep the public service leadership people-oriented and future-ready, but their impact will depend on how well they are implemented, understood and embraced across the Public Service.
COMPETENCIES VERSUS QUALITIES
Qualities such as Analytical and intellectual capacity, Influence and collaboration, and Motivation for excellence (encapsulated in the previous public service AIM model) will always be relevant.
But reframing them as competencies places the emphasis on personal growth – encouraging public officers to work on developing these competencies and growing as leaders.   
The addition of functional competencies, such as finance, public communications and HR, will complement the broad-based competencies within the public service competency framework.
This signals that professional and technical expertise is recognised and valued by the Service, in keeping with the broader national movement to raise workforce skills.
Functional competencies are also more concrete and closely related to the job at hand. They can thus play an important role in informing recruitment and appointment to particular job roles.
As the competency framework becomes more detailed, however, it may come across as a daunting list of check-boxes for public officers to tick.
Hence, the use of the framework for appraisal of leaders should be informed by a strong public service ethos, embedded in values that give purpose and meaning to public officers' work.
It is also worth remembering that a public service leader may not be equally strong across all competencies, nor should there be such an expectation.
Herein lies the value of the team, where members with different skill-sets can complement one another, making the whole more than the sum of its parts.
Building strong teams, rather than just improving as an individual, is therefore key to successful leadership.
360-DEGREE FEEDBACK
While 360-degree feedback has long been used in public and private sector organisations, institutionalising it across the Public Service underscores the seriousness of the leadership in seeking feedback to improve.
Perspectives from peers and supervisees, and not just supervisors, are critical for leadership development. These provide leaders with insights into how they are guiding their teams and working with others, and how they can do better.
360-degree feedback is a tool that must be used astutely, balancing the tradeoffs between different objectives.
For instance, if the feedback is factored into performance evaluation, there may be an incentive for a supervisor to nominate raters whom he or she is confident of giving positive reviews, which could erode the utility of the tool in helping the supervisor to improve.
However, if implemented well and embraced in the right spirit, 360-degree feedback can be an effective vehicle for self-reflection and improvement, especially when mapped against the competency framework and paired with suitable training interventions such as coaching and mentoring. 
LEADERS HELPING OTHER LEADERS
Public service leaders are responsible not just for developing leaders under their charge, but also building up the wider leadership community.
This is pertinent as leadership development has spill-over benefits beyond a particular agency or organisation.
For instance, leaders who have cut their teeth in one agency may take up appointments elsewhere, much in the way successful agencies like the Economic Development Board have produced a steady stream of leaders for both public and private sector organisations.
While leadership skills may be transferable, organisational context is also critical. Hence, leadership is more of an art than a science.
Leadership cannot be learnt from a rulebook, but is best imbibed from watching and learning from other leaders. This makes mentoring and apprenticeship so useful in developing leaders.
Mentoring, however, is time-intensive and should be complemented by other forms of outreach and discourse to share leadership lessons and insights with a wider group.
With time at a premium for all public officers and leaders, there is a need for a judicious mix of one-on-one engagements and one-to-many forums to share leadership experience and advice.
The Leadership Xchange Directory highlighted by Mr Yip could provide a targeted channel for public service leaders to reach out, on their own, to colleagues whose advice they would like to seek on specific issues and challenges.
Some of these challenges could relate to public sector transformation, such as digitalisation, service delivery improvements and public engagement.
Learning should not be limited to within the Singapore Public Service, as exchanges across the public, private and people sectors could be valuable for mutual learning and understanding.
Collectively, the smorgasbord of initiatives can help to build up a strong leadership culture across the Public Service.
PARTNERING THE POLITICAL LEADERSHIP
One of the key roles of the Public Service is to support the political leadership in policy development and implementation.
While the political leaders may take in input from many sources, including their grassroots constituents and private sector contacts, public officers have the responsibility of advising them on policy options – assessing the feasibility of plans and making informed recommendations.
Hence, it is crucial to build and sustain trust between the political leaders and public sector leaders, founded on a shared commitment to the national good.
Public officers must play the role of a reliable sounding board, trusted for their technical competencies and independent professional advice.
At the Public Service Leadership Conference, Deputy Prime Minister Lawrence Wong urged public service leaders to "not try to second guess the minister or propose what you think we will find politically convenient".
There is no point having public servants second guess their ministers as this would merely result in the creation of echo chambers.
Both public officers and political leaders must be candid and open-minded in order to create a culture where openness can thrive.
Pioneer civil servants – the likes of Ngiam Tong Dow, Phillip Yeo and J.Y. Pillay – were no shrinking violets: they engaged the political leaders vigorously on policy issues, and played a key part in shaping national policies.
As the fourth-generation political leaders led by DPM Wong prepare to take over the reins of government, the trust between the political and public sector leadership must be renewed and strengthened.
Stepping up to the internal and external challenges facing Singapore will require a whole-of-nation effort.
Future-orientation must therefore be paired with people-orientation, with the Singapore Public Service the engine that marshals the state's resources for the public good.
This will require public service leaders, at all levels, to develop the competencies to maximise the potential of their officers, and co-create the future with citizens and stakeholders.
ABOUT THE AUTHOR
Terence Ho is Associate Professor in Practice at the Lee Kuan Yew School of Public Policy and the author of Refreshing the Singapore System: Recalibrating Socio-Economic Policy for the 21st Century (World Scientific, 2021). He has held research, policy and leadership positions in various agencies within the Singapore Public Service.