Commentary: Why young Singaporeans should still consider China for work or study
With its borders closed for more than two years, China's strict Covid-19 policy has kept away many Singaporeans and foreigners interested to live, work or study there.
With its borders closed for more than two years, China's strict Covid-19 policy has kept away many Singaporeans and foreigners interested to live, work or study there.
But hopes of the doors reopening soon have risen following China's recent moves to relax its zero-Covid policy.
However, the years of a default closed-door stance may have created a substantial negative impression of China and caused many to look towards other countries instead.
So the question is: Should young Singaporeans still consider China as an overseas study or work destination? To that, my answer is a resounding yes.
CHINA EXPERIENCE ESSENTIAL FOR LEADERS OF TOMORROW
First, Singapore has been channelling efforts into developing our youth into global leaders of tomorrow.
The aim is not only to bring the voices of small countries to the global stage but also to gain the ability to position ourselves to survive and thrive in this international order.
Our new generation of youths has innovative mindsets, an appetite for adventures, and are natural-born digital users. They are the transformative forces in our society.
Young Singaporeans should leverage their strength and our governmental efforts to be Asia- and global-ready.
But for young Singaporeans yearning to become Asia- or global-ready, they cannot unselect China.
China's influence has not decreased. We have seen her increasing presence in Asean and our regional forums.
The media is still watching and listening to China. Importantly, China is becoming the global driving force in the digital world.
Therefore, young Singaporeans should explore China's smart innovation and digital economy. Tying this knowledge with cultural sensitivity is a milestone closer to becoming global shapers.
NOTHING BEATS KNOWING CHINA BY BEING THERE
Second, many would agree that the best way to know China is to be there physically to feel, to see, and to listen.
Despite the Chinese policies in dealing with Covid-19 making it tough to enter the country, young Singaporeans who have set their eyes on China have been finding ways to prevent their plans from being thwarted.
Over the past two years, institutions and organisations are constantly rolling out programmes with a touch of China.
You can see schools and companies are periodically promoting seminars and Singapore-China cross-border events to their students.
Indeed, accepting hybrid exchanges, signing up for a virtual internship, or going for short-term programmes have been alternatives.
With direction from the Singapore Government, our local community remains committed to preparing youth for China.
In 2017, I founded the OSG Youth Alliance to develop Singaporean youth with a global and entrepreneurial mindset, and adopt a special focus on China.
The founding of OSG Youth Alliance was inspired by the need of changing young Singaporeans' mindset to deepen and diversify Singapore's international connections.
For more than four years, OSG has expanded its presence beyond Singapore and into various Chinese cities, including Beijing, Shanghai, Hangzhou and Shenzhen.
OSG conducts regular events including industry talks, panel discussions, mentoring sessions, and competitions where young Singaporeans can have ample opportunities to learn and share.
As OSG grows, cross-border events have become our signature programmes. In all our programmes, we ensure Singaporean students are mixed with Chinese youths to enhance cross-cultural knowledge.
In 2021, OSG kicked off our first virtual internship with more than 12 Chinese enterprises. Students who had cancelled their trips to China due to the pandemic took this up for an experience.
After multiple cycles, the virtual internship slowed and we pivoted into a virtual corporate project traineeship, differentiated by its benefits of allowing students to embark on four-week professional workshops conducted by Chinese trainers.
Marketing, branding, consulting, and business development in the Chinese business context are some skills that youth can learn from home.
Unlike an internship, students learn and practise Chinese business culture and language as part of the traineeship.
With collaboration and networking with Chinese colleagues and executives, students are taking steps for career readiness in China.
Ever since the start of our programmes, applications are constantly increasing. More than 400 applications were received so far, and 40 per cent of the students were shortlisted for the opportunity.
The large volume of registrations is evidence of China's popularity among our youths. Young Singaporeans are still optimistic about China's role and influence in the world economy.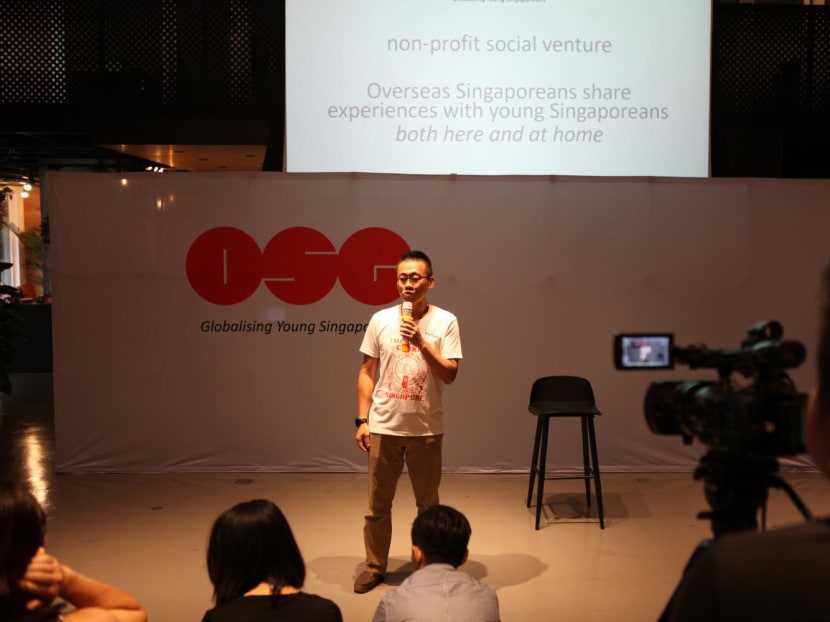 ATTRACTING THOSE ON THE FENCES
It's easy to attract young Singaporeans who are interested in China. But how about students who are sitting on the fence?
We know that the language barrier is the top deterrence among youth in picking up Chinese-related programmes.
Our Singaporean style of Chinese is not on par with the official Chinese business language. Most young Singaporeans are afraid of expressing their inability to speak Mandarin fluently.
However, the Chinese youth recruited for our cross-border programmes tend to serve as translators.
The Chinese students' courage and fluency in speaking English prove to Singaporeans that it is all a matter of trying.
Recently, another phenomenon took me by surprise. I saw several non-Chinese speaking students from Thailand, Vietnam, and Malaysia signing up for our cross-border China-focused events. These Southeast Asian youths are stepping up.
They understand the importance of Chinese knowledge in preparing them for the future. Back home, the increasing competition and economic situation pushed them to overcome cultural challenges.
These are the behaviour and actions young Singaporeans should bear in mind and replicate.
There's a need to be open and fearless to new situations, to engage in exchanges of knowledge, and also develop cultural intelligence.
These are qualities that stimulate growth and professional performance.
WHO ELSE CAN HELP?
There are various groups of individuals and organisations that can do a part in sparking and sustaining young Singaporeans' interest in China.
Business leaders who have returned from working in China can become youth mentors and tap their experiences to guide youth in preparing for their venture into China.
Alternatively, Chinese residents residing in Singapore can build a network of support by organising webinars or workshops to educate youths on "guanxi", which means connections in Chinese.
Understanding how "guanxi" works in the Chinese business landscape is a key foundation that Singaporean youth looking at entering the Chinese market need to familiarise themselves with.
As China's reopening of its borders is expected to be a gradual approach, taking baby steps for future travel is essential for Singaporean youth.
Students are encouraged to participate in short-term or flexible programmes to test their level of interest.
Many local businesses have established business or cultural ties with China during the pre-pandemic period. Hence, young Singaporeans can take advantage of these opportunities to intern, work or volunteer with them.
Putting yourself into a conducive environment will prepare you for China while waiting for borders to reopen.
ABOUT THE AUTHOR:
Dr Tan Eng Han is the founder of OSG Youth Alliance. He is also a senior executive of a United States-based education company as well as a venture capital investor with almost 30 years of experience in China. Regina Lio is a community development manager at OSG Youth Alliance.