Confessions of a digital nomad
One of the biggest misconceptions about being a digital nomad is that the individual needs to be in the tech field. A digital nomad is simply a person who chooses to use the Internet to make a living while travelling.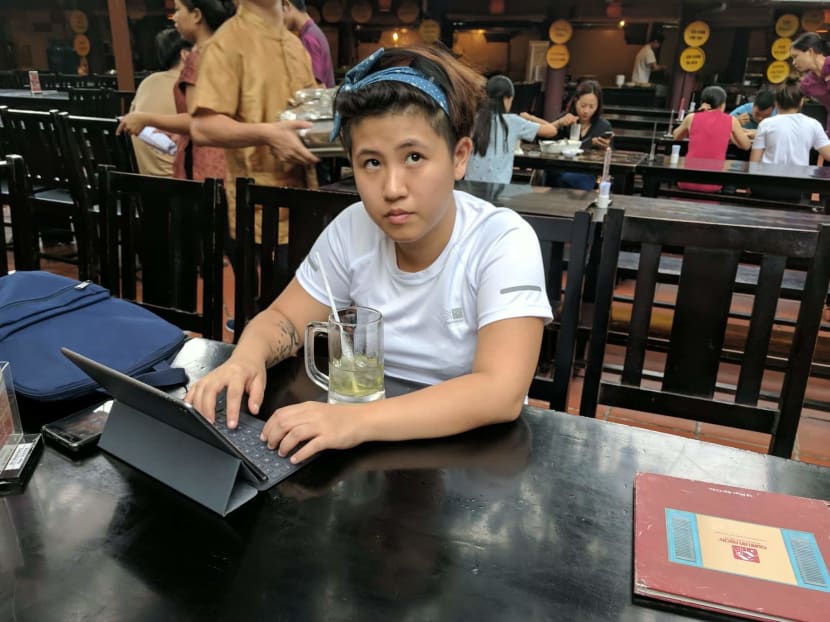 One of the biggest misconceptions about being a digital nomad is that the individual needs to be in the tech field. A digital nomad is simply a person who chooses to use the Internet to make a living while travelling.
Digital nomads are also often known as location-independent workers or remote workers. For instance, I am a digital nomad who aspires to be a successful freelance writer. I have always wanted to be a digital nomad because I believe that while I am still young, I should explore the world.
But my journey of finally becoming one is far from an easy one and may hold some lessons for those contemplating such a path.
As a Malaysian from a strict Straits Chinese family, I faced my first hiccup the day I texted my parents to tell them I am quitting my high-paying finance job of four years to move to Thailand to be part of the digital nomad community.
They knew that I have always loved travelling and learning different cultures and yet, they were shocked, upset, and strongly disapproved my decision.
I felt like I brought disgrace to the family even though all I wanted was to pursue my lifelong dream.
It has been two years since I have been a digital nomad and when I do go home to visit my folks, I still hear my mum say "Why don't you go back to work in finance? You could have bought yourself a house by now if you didn't quit" or "You are almost 30. And, all you know is to travel around and be jobless".
Over time, I have learned to ignore her stinging comments about my life choice.
Working freelance is equivalent to being jobless in my mum's dictionary. She is not entirely wrong about it, as I do not have a stable monthly income.
In the odd months when I cannot find work, I had zero income. In better months, my freelance pay was only about US$1,000 per month for more than 40 hours of work a week.
This was just over half of what I was earning in finance. However, the hardship did not just end with a huge pay cut and a lack of parental support.
Being (technically) a non-native English speaker, I quickly realised I could barely compete for freelance writing work being advertised on digital job platforms. Most employers that I have encountered do not look at Malaysians as native English speakers and thus, almost automatically disqualify me.
Many employers assume that Asians are willing to work at lower pay as our cost of living is lower than in the West.
This assumption is also supported by the stiff competition between remote workers from India and the Philippines, who are willing to be paid US$5 per project.
Thus, some companies think that it is perfectly fine to underpay Asian remote workers compared to our Western counterparts even if we possess the same skills, experience, and education background.
Despite speaking English all my life, holding multiple certifications, and being an award-winning employee in my last corporate job, I was not spared the said assumptions about a Malaysian digital nomad.
In the first year, I had not much choice but to work as a virtual assistant, transcriber, translator, social media marketer, and whatever jobs I could land even if it pays US$4 an hour doing things that I do not enjoy.
As they say, beggars can't be choosers, even though being a writer is my only true interest. Thus, my partner who I travel with becomes the sole breadwinner whenever I am "jobless".
Another issue with being a digital nomad as a Malaysian is visas. Holding a Malaysian passport gives me plenty of visa exemptions but never more than 30 days in a country.
So, when I lived in Thailand, I enrolled in a Thai language course to receive a six-month student visa to avoid doing visa runs.
But after the six months were up, I had to make short trips - to Vietnam, Taiwan, Singapore, and Korea – every time the 30-day clock neared. Packing and unpacking every few weeks became a tedious routine.
Eventually, I fell into depression and everything just seemed too much to handle. So, my partner and I decided to move back to Kuala Lumpur, almost resigned to giving up my life as a digital nomad. But that did not make me any happier.
I applied for many full-time jobs, but each application and interview made me even more depressed. Deep down inside I knew none of the office jobs I applied for was what I truly wanted and thus, I rejected every offer given.
One fine day, I woke up and told myself that I would rather die than to go back to a nine to five job. That clearly does not suit me anymore. I took up writing courses on Udemy, and applied for more remote jobs every day till I found my ideal job earlier this year as a remote content writer with a London-based firm.
I had to do two test articles before getting hired. The test articles scored highly based on search-engine-optimisation requirements and checks against grammar mistakes as well as plagiarism.
Now, I research and write on sports and entertainment venues in America. Sometimes I am assigned to write about new and upcoming celebrities too. My workload is about 10 to 12 pieces of articles each week and I get paid slightly more than my previous corporate job.
Yes, I have had some tough experiences but right now, I am enjoying being in a different city every month or so while learning about the world at my own pace.
Since May 2017, I have visited a total of 56 cities in 15 countries. Every trip I took broadened my horizons and taught me more about life.
Maybe someday when my willpower to pack, unpack, and repack everything all the time finally depletes, I will consider going back to the corporate world.  
For now, I am loving my life as a digital nomad. If only Mum will stop nagging too.
ABOUT THE AUTHOR:
Sabrina Tan worked in a financial institution as a fraud investigator for four years before becoming a freelance writer. Born in Johor, she now spends most of her time travelling around the region.