To curb xenophobia, foster dialogue between students of govt and international schools
Singapore has seen a spike in online anti-foreign sentiment since the Covid-19 pandemic started. It is perhaps time to revisit the premise of social integration in Singapore.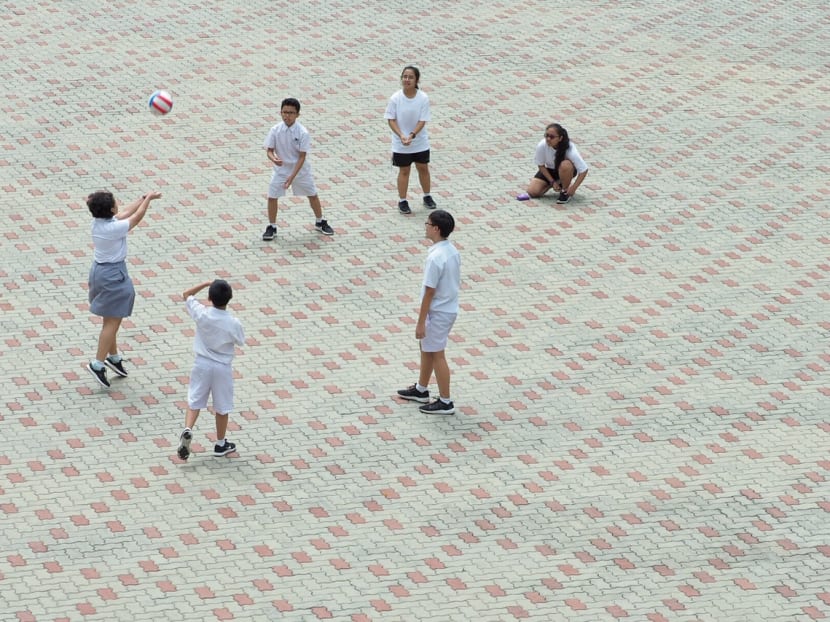 Singapore has seen a spike in online anti-foreign sentiment since the Covid-19 pandemic started.
It is perhaps time to revisit the premise of social integration in Singapore.
Understanding the context is important. A recent survey by government feedback unit Reach found that Singaporeans remain open to foreigners despite the trying times.
This is reassuring.
But the survey also found that job security and social habits were two things relating to foreigners that bothered Singaporeans.
This focus on foreigners in the workforce is understandable as people fear losing jobs, but this might not fully tackle the heart of the matter — xenophobia.
Social integration is multi-dimensional and exists across a range of domains. Early intervention is important in building a more socially cohesive and thus resilient society in the long run.
In the current debate, an important segment of the population that can play a crucial role in ensuring a harmonious Singapore society in the future has been overlooked — youths and students.
Singapore could tap into the diverse student population here and facilitate more meaningful interaction between students from international and government schools.
While there has been an effort to foster social cohesion among local students through the Character and Citizenship Education curriculum, foreign students are often not well integrated into Singapore society.
Both sides — the guests and the hosts — could benefit from engaging in intercultural dialogue with one another.
EXAMPLES FROM ABROAD 
There are international examples which Singapore can learn from, though they should not be taken wholesale.
Enabling students of different cultural backgrounds to interact through the Erasmus+ programme in the European Union (EU) has been shown to increase social cohesion and foster European identity.
Closer to home, East Asian University Institute's Campus Asia provides joint graduate programmes to students from five partner universities in China, Singapore, South Korea, Japan and Thailand with the aim of fostering young scholars with a deep understanding of the region and to promote integration.
But what can be done on a national level?
One way is to promote intercultural understanding within the existing school curricula. The project on shared histories of Southeast Asia by Unesco Bangkok that aims to highlight regional interconnectedness and diversity is one example.
Another way to strengthen integration is to promote intercultural dialogue among youths and students in less formal settings.
For example, the EU and Council of Europe (CoE) have developed the EU-CoE youth partnership and designed principles and indicators for facilitators that conduct intercultural dialogue in non-formal learning activities.
One indicator is to openly discuss and understand how prejudices and stereotypes function and to develop skills to debunk and challenge them. 
For instance, a theatre class that adopts an intercultural perspective would enable students to recognise stereotypes in texts and not to perpetuate them when acting.
Another indicator is to reflect upon participants' identity and worldviews, and to discuss issues from multiple perspectives. 
For instance, in a photography class, participants could be encouraged to pick subjects that are culturally diverse explaining why they chose the subjects in relation to their own position as photographers.
An intercultural perspective could be incorporated in any activity, for example art, sports, and volunteering, if the facilitators are trained to provide safe learning spaces in which a meaningful dialogue can take place.
FOSTERING INTERCULTURAL DIALOGUE BETWEEN INTERNATIONAL AND LOCAL SCHOOLS  
The unique advantage of Singapore is that students do not have to travel to other countries to gain exposure to various cultures and nationalities.
This can be done by harnessing existing educational infrastructure which can go a long way in building a more cohesive Singapore.
In 2016, the Institute of Policy Studies Exchange Series report on sentiment on immigrant integration concluded that education is key for successful immigrant integration into Singapore. 
The authors suggested that sports and other events be co-organised by government and international schools to enable students to meet.
While there are opportunities for students from different schools to interact, they are sporadic. 
Integration efforts are left up to individual schools, though the National Integration Working Group for Schools is working with schools to promote such efforts.
A more coordinated and standardised programme that offers deeper and guided intercultural learning rather than superficial celebration of diversity might yield better results and measurable impact.
This includes planning for a meaningful interaction where young people learn from and about each other's backgrounds, respectfully share opinions, and reflect on the socio-political issues of the day.
This could be done in the form of extracurricular activities, the content of which should be adapted for the Singapore context and carefully developed by educators and experts in the field.
A recent project by the National Institute of Education to explore race and identity through poetry suggests that literature can help students engage in intercultural dialogue. 
Expanding on this idea, international and local students could read Singapore literature and tackle issues of race, history and culture.
Intercultural learning could also be incorporated in the existing activities that local and international students take part in. 
In sports activities, a discussion about different national sports and their meanings could be facilitated to understand each other's histories and cultural lives.
Since settings and activities would differ, intercultural learning must have clearly defined objectives and competences that the students would learn. 
Competences such as empathy, solidarity, the ability to understand issues from multiple perspectives, societal power relations and multiculturalism challenges will allow students with different worldviews to understand and appreciate each other.
Modelling after the overseas examples mentioned earlier, we can evaluate the effectiveness of such activities through parameters like cultural awareness, trust towards people of other cultures, and social and civic competences. 
This will be essential to ensure continuous development of the quality of activities and deeper integration.
In terms of duration, they are not to be treated as one-off activities and should form a part of the overall education experience while ensuring that the students are not overtaxed.
Given the complexity of intercultural awareness, providing youths with a basic set of skills and knowledge will help them engage with new experiences and encounters in life and increase their resilience.
By bringing about intercultural dialogue and instilling openness to others in the form of such activities, encounters with others that are different from us will be based on mutual respect and an interest to learn from one another rather than fear, stereotypes and division.
ABOUT THE AUTHORS:
Spela Mocnik is a research fellow at the Lee Kuan Yew Centre for Innovative Cities, Singapore University of Technology and Design. Gayathri Haridas is an independent researcher exploring issues of digitalisation and integration in society. The authors are involved in a pedagogy research project on the roles of the arts in social integration among foreign and local tertiary students in Singapore.