The day I almost did not get a patient's informed consent for treatment
A recent experience at my hospital's endoscopy centre made me reflect deeply about the debate on how far doctors have to go in getting informed consent from patients for treatment.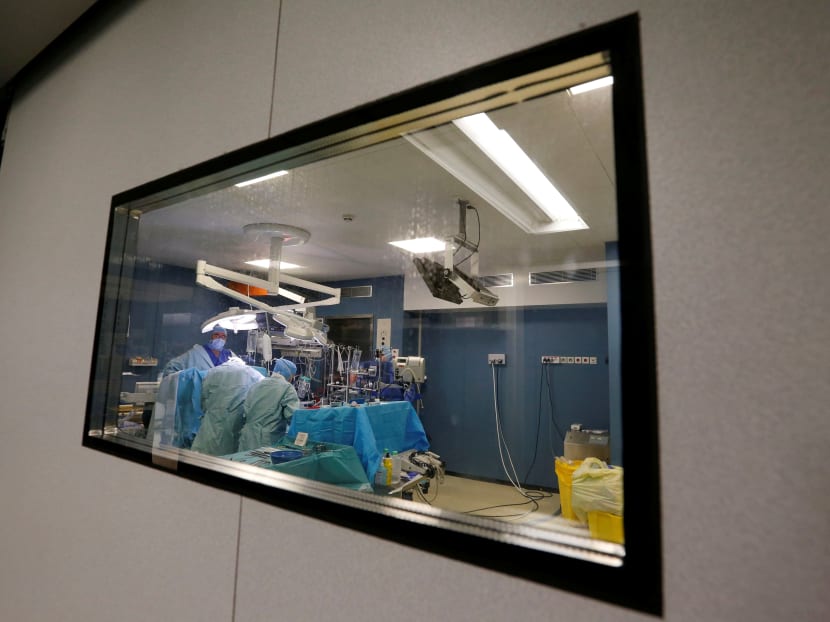 How far doctors should go in obtaining their patients' informed consent for medical treatment has been a hot topic since the Singapore Medical Council (SMC) imposed a S$100,000 fine on an orthopaedic surgeon for failing to inform a patient of all the risks that could arise from a steroid injection he was administering.
The decision sparked an outcry among doctors, and the Ministry of Health has since said that it is conducting a thorough review of how much information doctors are supposed to tell patients when obtaining their informed consent for treatment.
A recent experience at my hospital's endoscopy centre made me reflect deeply about this issue. I am sharing it here as I believe it can help us better understand the challenges doctors face when it comes to obtaining informed consent.
This was what happened:
One afternoon, Dr D, an ex-classmate and a surgical colleague, sought my help on a gastroscopy he was performing on his patient, Mr A, for passing black coloured stools.
Dr D had found large-sized esophageal varices in the patient during the gastroscopy, which Dr D felt was the cause of the black stools.
When I saw the endoscopy images, I agreed with Dr D's assessment.
Esophageal varices are swollen veins in the esophagus which usually occur in patients with liver cirrhosis. Standard treatment is a procedure called endoscopic variceal ligation (EVL), where a rubber band is attached to the neck of the varix to strangulate it.
I have more experience in doing EVL than Dr D and my knee-jerk response was to ask him to let me proceed with the procedure on his patient's varices.
But Dr D reminded me that I have no informed consent from the patient to carry out EVL, which made me think about several issues right way.
EVL is not without risks. Five to 10 per cent of patients can have complications such as aspiration (gastric contents entering the lungs) or post-banding ulcer bleeding.
In addition, patients may experience sore throat and pain on swallowing, though these would usually be gone after one or two days.
Under SMC's rules, even if I did a good job in performing EVL on Mr A, doing so without his informed consent will still be considered unethical.
If a complaint is filed against me, I would have no defence and could face a fine of about S$100,000.
Under the SMC's Ethical Codes and Ethical Guidelines, exceptions to informed consent can only be made in emergency situations. Mr A was not actively bleeding at that moment so such a provision was not applicable.
All in all, performing EVL on Mr A in Dr D's clinic would put my professional career at great risk.
Needless to say, Dr D and I decided not to proceed with the treatment that day.
READ ALSO:
Improving the way complaints against doctors are dealt with
When Mr A woke up from his endoscopy sedation an hour later. I went to visit him and spent some time explaining to him and his wife his condition, what EVL entails as well as its potential side effects.  
Mr and Mrs A agreed with my recommended treatment of EVL on his varices.
The following morning, I performed the procedure without complications.
The patient then agreed to have another session of gastroscopy with EVL. Patients with large varices like Mr A often require two or two sessions of EVL to completely remove the varices.  
During the review after the first procedure, Mr and Mrs A, who are both educated and intelligent, asked me this interesting question: "Dr Wai, actually you were there during my first gastroscopy by Dr D. If you had performed EVL on me then, I would not require a second gastroscopy. Is that right?"
"Yes, you are right." I replied, briefly explaining that SMC has strict guidelines on patient consent.
"Fifteen years ago when I was still practising at a public hospital, cross-departmental referral was very common. If I had problems during endoscopy with my patients, I would call a senior endoscopist for help and they will come and help," I added.
"We would inform the patients what we did after the procedure, and patients generally appreciated our efforts. But nowadays, the rules are so strict that without a proper informed consent, the doctor would take a huge professional and financial risk to do any procedure on other doctors' patients. Times have changed."
Mr A smiled and asked: "If you did the right thing for me, why should I complain against you?"
I smiled back and replied: "At that moment, I did not know if I could trust you. Of course, now we know each other for a while, I sense that you trust me as your doctor. I believe if I do the right thing for you, you would be grateful and would not make any complaint against me."
We shook hands and he went for the next gastroscopy and EVL.
Both Health Minister Gan Kim Yong and Senior Minister of State for Health, Dr Lam Pin Min, have stressed that MOH is concerned about doctors practising defensive medicine.
This is why MOH is reviewing both SMC's disciplinary process and the guidelines on informed consent.
When doctors practise defensive medicine, they perform extra and unnecessary tests with the aim of reducing the chances patients will file complaints of mistreatment.
I am not sure if our treatment for Mr A is considered defensive medicine. I can argue I am practising good medicine as I am merely following the SMC's guidelines closely.
MOH's review committees have been busy meeting doctors from all sectors, gathering feedback from doctors before making their recommendations to the ministry. This is expected to take a few months.
As a clinician, I sometimes have only a few seconds to think before I make up my decision on how to treat my patients.
When I first saw Mr A's gastroscopy images, he was sedated and Dr D was holding a scope which extended into his stomach. My natural instincts to treat could mean that I could easily have gone ahead with the EVL.
But thanks to a reminder by Dr D, I quickly realised that the safest thing to do is still not to proceed without proper documentation and informed consent.
It is not only that patients don't trust doctors. Doctors are also wondering if they could trust their patients.
ABOUT THE AUTHOR:
Dr Desmond Wai is a gastroenterologist and hepatologist in private practice.