Deciphering Jokowi's Javanese card in Asean-Australia relations
In an interview with Fairfax media in mid-March, Indonesian President Joko "Jokowi" Widodo said that "it is a good idea" for Australia to join the Association of South-east Asian States (Asean) to increase political and economy stability in the region.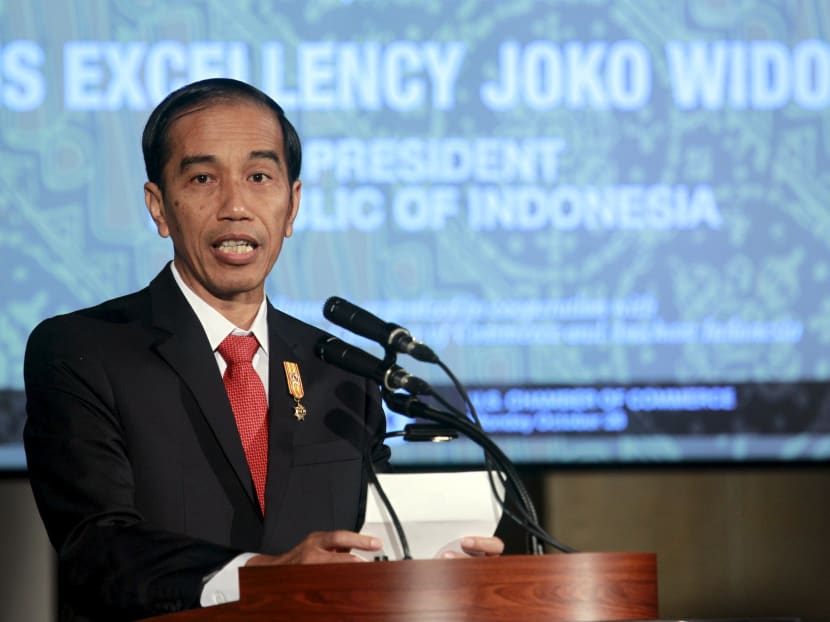 In an interview with Fairfax media in mid-March, Indonesian President Joko "Jokowi" Widodo said that "it is a good idea" for Australia to join the Association of South-east Asian States (Asean) to increase political and economy stability in the region.
(Asked by Fairfax media about Austalia joining Asean, he said he endorsed it "because our region will be better, [for] stability, economic stability, and also political stability. Sure, it will be better".)
This prompted speculation among political analysts. Some have interpreted President Jokowi's implied invitation to Australia as a "Javanese response" – giving an ambiguous answer to please others.
Observers argue there is little chance Australia will join Asean. This is due to various reasons, including their different defence policies.
Australia is tied to military-based defence pacts, including the Australia, New Zealand, United States Security Treaty (ANZUS Treaty) and North Atlantic Treaty Organization (NATO). The aggressive nature of these pacts goes against Asean's non-interference principle. Asean emphasises the absence of external military hostility as its core principle.
Another barrier possibly comes from other Asean member states. As Asean is run by consensus, all 10 members must approve the proposal of having Australia as the grouping's 11th member. So far, other members have not responded to President Jokowi's suggestion.
In the past, Asean leaders, including those from Indonesia, have resisted the idea of Australia being an Asean member. In 2002, the then Malaysian prime minister, Mahathir Mohamad, rejected attempts by his Australian counterpart, John Howard, to build closer ties with Asean. The previous Indonesian president, Megawati Sukarnoputri, also expressed reservations.
In 2017, former Asean secretary-general Rodolfo Severino rebuffed the idea of Australia being part of Asean. Australia was "not Southeast Asian", he said.
Stereotyping Javanese presidents
Mr Widodo's presidency has reinforced an old pattern in Indonesian politics that the president should be of Javanese ethnicity.
Only one out of seven Indonesian presidents was not Javanese. The Sulawesi-born B.J. Habibie received the presidential mandate after Suharto resigned following student protests in 1998. And even Habibie is half-Javanese.
With the unwritten rule that the Indonesian president should be Javanese, political analysts have often connected Javanese culture with Indonesian leadership. In the case of Mr Widodo's comment on Asean membership for Australia, analysts believe he was being polite by giving an ambivalent answer.
However, it is important to note that Javanese culture is not simply about being overly polite and giving safe answers.
The richness of Javanese culture comprises both belligerent and benevolent elements, such as ambition, influence, interests, power, harmony and thoughtfulness (ngugemi rasa) - the idea of being inoffensive and considerate to the feelings of others.
In the past, Indonesian leaders have expressed Javanese culture in various ways for diplomatic purposes.
Sukarno, nurtured by Javanese traditions like the wayang stories of Ramayana and Mahabharata, left his mark in history as a strong leader who fought colonialism and imperialism with assertive political tactics, bolstered with his unforgettable charisma.
Javanese believe that such a pattern of foreign policies carries a certain logic, which is depicted through the symbol mandala.
Indonesian historian and academic Soemarsaid Moertono defined mandala as a circle that symbolises the dynamics of influence, interests or ambitions and reflects the Javanese idea of pursuing world domination and universal peace under a sole supreme ruler.
During the 1960s, Sukarno demonstrated a belligerent worldview against Dutch colonialism over West Irian (now West Papua). He also confronted the formation of Malaysia in 1963, which he believed was the extension of British colonial rule in the region.
In this case, Sukarno's leadership style was a confrontational expression of Javanese culture.
Suharto, in contrast, expressed a more benevolent notion of Javanese culture.
A native of the Javanese heartland, Suharto avoided open disputes. He preferred solving disputes behind closed doors.
One of Suharto's achievements was to push the "benevolent" Javanese notion of "achieving and maintaining harmony as one of the primary goals of social life" to become Asean's fundamental principles, known as the "Asean Way".
However, Suharto also exercised the belligerent notion of Javanese culture. His campaign against communism in Indonesia and the country's invasion of Timor Leste (now East Timor) in 1975 are examples of this.
Mr Widodo's statement on Australia joining Asean is therefore unsurprising. His statement is an expression of ngugemi rasa, or thoughtfulness.
However, rather than emphasising his Javanese politeness and diplomatic courtesy, the concept of ngugemi rasa might explain his intention not to offend Australia in order to maintain harmonious relationship with Asean's largest southern neighbour.
Therefore, his statement should not be taken lightly.
In fact, this is not the first time that Southeast Asian leaders have opined about granting membership to non-Southeast Asian countries.
In May 2017, Philippine President Rodrigo Duterte pushed for the inclusion of Mongolia and Turkey in Asean, a move that dismissed the importance of geographical boundaries and shared historical experience.
Although Australia is not a member of Asean, their relationship is inseparable as they are interconnected in the economic and security realms.
Mr Widodo's statement can be understood as a compliment for Australian contributions to the region, instead of an explicit statement of support for Australian Asean membership.
It is important for Australia to understand the significant role of Javanese culture in Indonesia's diplomacy. Taking at face value statements from Indonesia's Javanese leaders may lead to misunderstandings and misinformed responses.
ABOUT THE AUTHOR:
Dedi Dinarto is a research associate with the Indonesia Programme, S. Rajaratnam School of International Studies, Nanyang Technological University. This piece first appeared in The Conversation.