Designing Budget 2022 for Singaporeans' lived experiences
We are now in the third year of the global Covid-19 pandemic.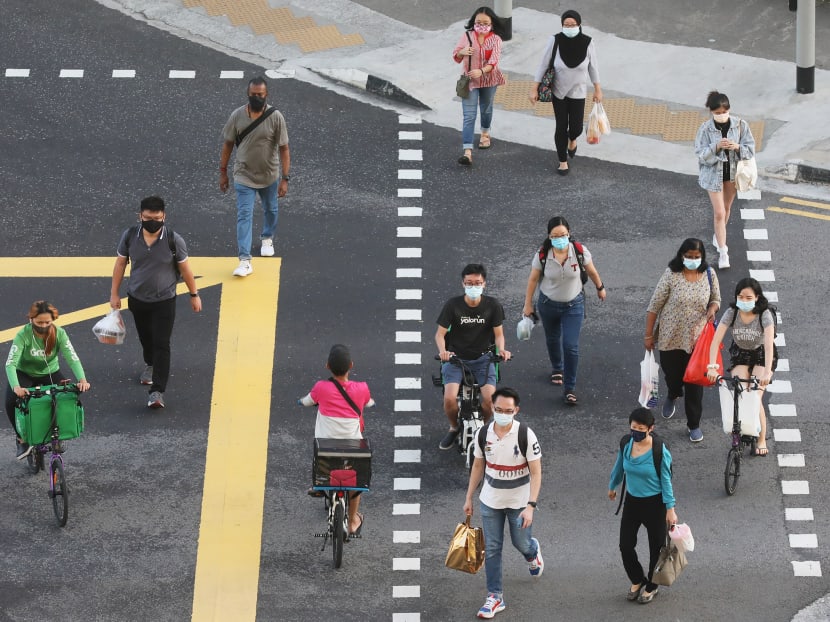 We are now in the third year of the global Covid-19 pandemic. 
Since the onset of the outbreak, the Government had introduced multiple rounds of Budgets and job-support schemes to help keep businesses afloat and to protect livelihoods for the man on the street. For those who lost their jobs in the crisis, there has also been support for a career retool and skills upgrading.
Singaporeans on the other hand, have responded commendably to every new viral mutation by adjusting their hardwired routines to keep themselves and their family safe.
This includes keeping pace with the changing public health protocols and workplace guidelines.
The pandemic and the state-initiated programmes have produced many observable, and probably lasting, behavioural changes in our lives. Online shopping, flexible work arrangements and home-based-learning for students are some examples. On the economic front, this transition has also spearheaded exponential growth in business digitisation and supply chain management, supported by agencies from the public sector.
Epidemiologists have predicted that the impact of the Covid-19 on public health will not end abruptly even if the pathogen becomes endemic. Indeed, there will be lingering side effects as many die-hard corporate norms and personal rituals have yet to respond fully to the evolving climate. 
As we transit to an endemic environment, we need to take stock of our existing approach to measuring and managing "impact", and what this means for the coming and future planning of the Government's Budget.
Importantly, what are the less observable barriers that we have not considered in policy development? What can policymakers do to tackle these obstacles that hinder strategic policies from achieving its desired goals?
What should the forthcoming Budget 2022 debate consider in deliberating a new fiscal regime such as the proposed 2 percentage point increase in the Goods and Services Tax (GST) rate?
To achieve this, we need to look beyond the dollars and pay attention to the "senses".  
This means understanding the lived experiences of Singaporeans, the norms that define the way we interact with others, and our inherent biases. I will illustrate this using two examples.
CHANGING NORMS IN A RULE-BASED SOCIETY
The average number of new infected Covid-19 cases has surged past the 10,000-threshold for over a week. 
Many Singaporeans who are Covid-positive but with mild or no symptoms seek medical help at their General Practitioners (GPs), and ostensibly, to obtain a medical certificate (MC) so that they may be excused at work or in school — an ingrained practice for many years.
Expectedly, our healthcare system is now under pressure, and it prompted the Ministry of Health to call for patients with little or no symptoms not to visit GPs. Instead, employers should allow a positive antigen rapid test (ART) to suffice as evidence in support of exemption.
This guideline makes perfect sense from a resource allocation perspective, but the implementation is likely to be rocky and uneven on the ground.
For a start, Singapore is a rule-based society that is differentiated along a steep power hierarchy. When actions deviate from the normative, our instinct is to follow the chain of command to make exceptions.
Not all employers will consider an ART result as a replacement for an MC, unless this protocol is enshrined as a regulation, not guideline.
Moreover, the burden of proof in place of formal documentation is often asymmetrical.
Compared to the senior management, rank-and-file employees are more likely asked to produce definitive medical evidence to be excused at work. For the latter, a negative ART may not be adequate.
How can we bridge the gap? Trust is essential.
Employers need to be assured that their employees will not abuse pandemic health protocols, while employees need to take ownership of their personal workplace performance.
Some form of credit system can be set up to award those tested positive for Covid-19, but choose to continue working from home because there are mild or no symptoms.
For this group of employees, the Government can top up their SkillsFuture credit, say, S$500 for one week, to recognise and reward their effort for continual workplace contribution and learning.
This scheme will incentivise employees to stay productive and reassure employers the staff is not absent for frivolous reasons.
LIVING IN AN UNCERTAIN WORLD
Financially vulnerable individuals tend to be self-absorbed in their world of crises. The paralysis is often driven by a sense of uncertainty and a lack of control over their economic circumstances.
For low and middle-income households, inflation and job insecurity are key concerns.
Some struggle to master digital literacy required for the new normal. The confluence of these means they have barely enough time and finances to settle into a new work-family ritual, let alone plan for a post-Covid world.  
Notwithstanding the Government's reassurance that vulnerable households may in fact receive 10 times more cash from the GST offset packages than the incremental tax paid, there is palpable anxiety among Singaporeans on how the ensuing rising cost of living will affect them.
The previous support schemes are mainly in the form of indirect transfers, such as utility rebates, transport vouchers, and waiver of conservancy charges. While the package offers monetary assistance, the experiential impact of a price hike may outweigh the desired "feel-good" factor of indirect transfers.
Instead of indirect transfers, policymakers could consider a cash handout component to be dispersed over 12 months.
This would better meet the needs of Singaporeans in a complex environment today where the family structure, living arrangement, and priorities differ from home to home.
A monthly disbursement period also offers more immediacy and confidence to the pipeline of financial support over a longer-term horizon.
WHAT CAN BUDGET 2022 DO TO PREPARE FOR ENDEMIC LIVING?
The social and economic policies for the two years have nudged many to embrace a new digital normality, complete with a new set of daily rituals and social norms.
 The transformation to an endemic resilient society needs a change in the broader cultural mindset on how work, learning, and living are performed as routines.
To this end, national budgets are important levers to facilitate this transition. 
With an appreciation of our lived challenges, domestic nuances, and a combination of incentives and methodology, policymakers can fine-tune our social assistance schemes that will help nudge both individuals and employers to be nimble and resilient to the changing Covid-19 environment.
ABOUT THE AUTHOR:
Dr Leong Chan-Hoong is head of Policy Development, Evaluation, and Data Analytics at consulting firm Kantar Public. He is an associate faculty at the Singapore University of Social Sciences.