Elderly suicides: Why euthanasia is not the solution
Is euthanasia or assisted suicide a solution we should consider, especially in light of the recent news that elderly suicides in Singapore have reached an all-time high last year? Some have indeed suggested so.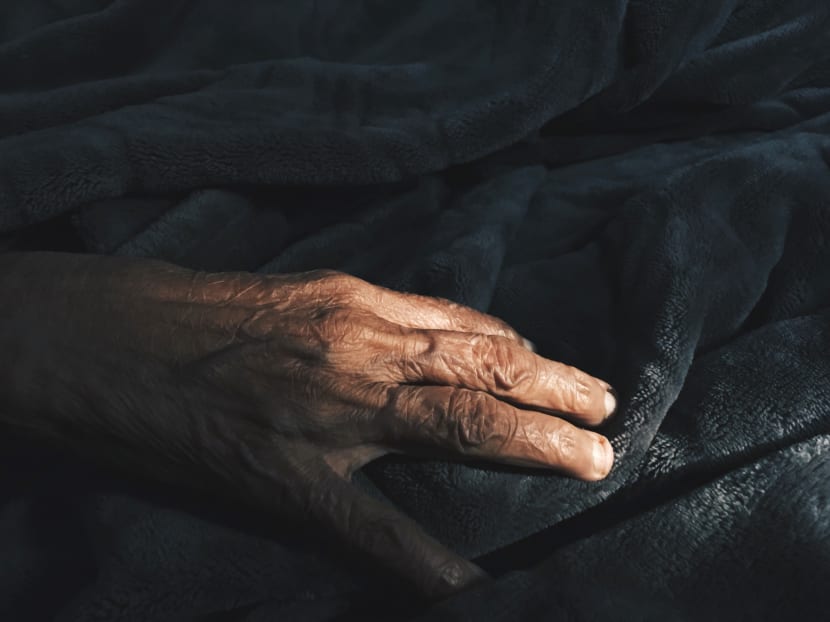 Is euthanasia or assisted suicide a solution we should consider, especially in light of the recent news that elderly suicides in Singapore have reached an all-time high last year? Some have indeed suggested so.
Personal autonomy is one reason given, while for others, euthanasia is a compassionate way of ending suffering. The alternative to not providing euthanasia, it is argued, are the suicides that are already happening.
The American legal scholar Richard Posner once suggested that legalising assisted suicide might even lower suicide rates by preventing some suicides.
He thought that the knowledge of assisted suicide being available at any time might make some people postpone the decision to end their lives, which might lead to a change of heart, especially if their condition improves.
These arguments in favour of legalising assisted suicide and euthanasia (the difference is whether the lethal dose is self-administered or physician-administered) may sound convincing to some, but they require further scrutiny.
With regard to Mr Posner's hypothesis, for instance, we can look at the evidence from places where assisted suicide is legal to examine its validity for decision-making in our Singaporean context.
Indeed, in 2015, two British scholars published a ground-breaking study in the Southern Medical Journal of US states that have legalised assisted suicide.
The study looked not simply at suicide rates before and after legalising assisted suicide, but at the change in suicide rates in those states relative to the change in US states where assisted suicide is illegal, while taking into account state-specific factors like drug laws and the unemployment rate.
This was in order to arrive at a more accurate assessment of the effect of assisted suicide laws on overall suicide rates.
The study found that far from reducing suicides, legalising assisted suicide is associated with a 6.3 per cent increase in the total suicide rate – including both assisted and non-assisted suicides. For the over-65 age group, the increase is 14.5 per cent.
This is alarming, especially considering that US-style assisted suicide is sometimes held up as a more moderate and well-regulated model, compared with the excesses of the Belgian euthanasia regime, for example.
In Belgium, up to 50 per cent of euthanasia goes unreported, doctors end over 1,000 patients' lives a year without request, and euthanasia is performed on children.
But the study simply reaffirms a common-sense view: Legalising assisted suicide may lead to similar behaviour in others, as more people become exposed to friends and relatives making that decision.
While it is possible that the suicide prevention hypothesis might still hold true in some individual cases, there are certainly wider social forces at work which offset the number of suicides prevented.
Thus, while personal autonomy is one thing, we need to acknowledge that individual choices, especially when given special legal sanction, can influence others' choices.
Not only does legalising euthanasia or assisted suicide give the impression, as Chief Justice Sundaresh Menon observed in 2013, that society has "no (or at least low) collective interest in fighting to preserve the lives of those" who are eligible for such life-ending provision, such as the elderly or the terminally ill, such persons become more at risk of viewing their own lives as less worth living or protecting.
And we might also ask, is there not a double standard in seeking to allow some people assistance in suicide, even as we do all we can to prevent young people and others from committing suicide?
If assisted suicide or euthanasia is all about autonomy, then any restriction would be fundamentally arbitrary. Yet I know of no country that does not see youth suicides as deeply problematic.
Euthanasia thus embodies a contradiction in our attitudes towards death.
Additionally, support for euthanasia also often begins with the worrying assumption that certain people like the elderly and the sick would kill themselves anyway. But is this a truly compassionate outlook?  
For one, research has found that just as hearing about others' suicides can increase suicidal behaviour, stories about individuals who consider suicide but decide against it can also lead to reduced suicide rates.
This suggests that suicide is less inevitable than some might think.
No doubt, for many, the perceived loss of dignity in old age and sickness can be deeply distressing.
In Singapore, counsellors have cited the following as reasons why the number of elderly suicides has gone up: loneliness, lack of awareness of help resources and the inability of caregivers to detect emotional distress.
These factors show that what is most needed is nothing less than genuine human solidarity from others. This can help an individual find new meaning and hope in life, as well as grow in courage to overcome physical suffering, which could be another motivation for suicide.
Offering euthanasia, on the other hand, validates the person's belief that his life is lacking in dignity, or altogether worthless.
This is not true compassion, but a failure to find alternative pathways out of those negative feelings. Autonomy then becomes a form of abandonment from the community.
Such abandonment is something we must be particularly careful to avoid in Singapore, where, as it is, loneliness among the elderly is not uncommon.
A study from 2015 found that almost a fifth of those aged 60 reported that they were mostly lonely, and 32 per cent said they were sometimes lonely. It is worth remembering that even those physically living with family members are not immune from loneliness.
Surely, then, the more compassionate response to those considering suicide is to be more actively engaged in helping them find new enjoyable activities instead, or to prevent them from feeling like a burden or as someone lacking in dignity, by surrounding them with love and affirmation?
This obviously requires much personal time and creativity. But our seniors deserve that much from us.
ABOUT THE AUTHOR:
Michael Wee, a Singaporean, is the Education Officer of the Anscombe Bioethics Centre, an Oxford-based research institute.