Exclusionary preachers: Cause or symptom?
The repatriation last month of Muhammad Nur Hanief Abdul Jalil marks the first arrest of a Malaysian working in Singapore for attempting to join the armed conflict in Syria.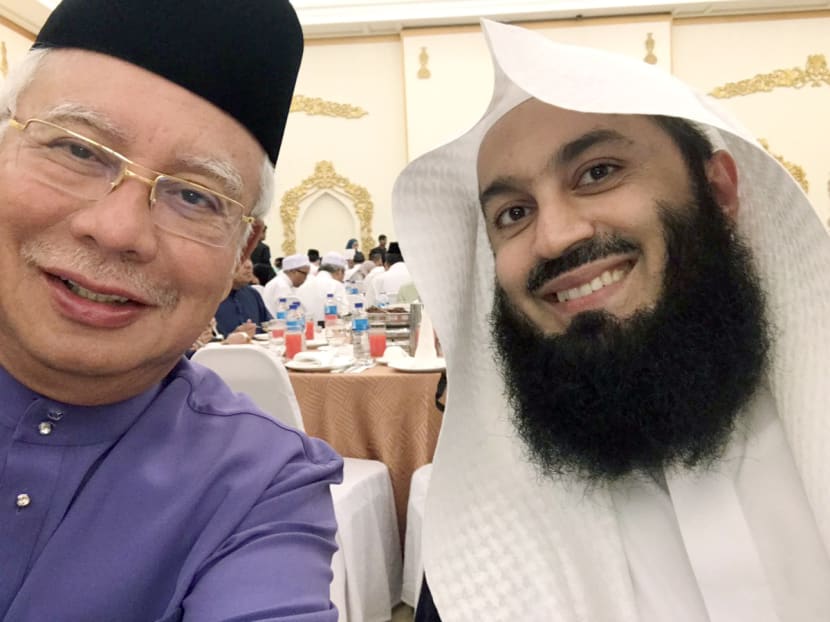 The repatriation last month of Muhammad Nur Hanief Abdul Jalil marks the first arrest of a Malaysian working in Singapore for attempting to join the armed conflict in Syria.
A closer scrutiny of his profile indicates his radicalisation is part of an already existing trend in Malaysia.
Since 2008, Hanief has been reaching out to Islamist extremist propaganda online.
According to the Ministry of Home Affairs, he was watching online videos of both international and local extremist preachers, such as Imran Hosein, Zakir Naik, Anjem Choudary, Ismail Menk and Haslin bin Baharim.
Notable about the preachers that Hanief was following is the wide range of their theological standpoints: Imran Hosein, Zakir Naik, Anjem Choudary and Ismail Menk all hail from different sectarian backgrounds.
Imran Hosein, originally from the Trinidad and Tobago, had his education in traditionalist institutions in Pakistan and was known for his avowedly anti-Salafi views.
Salafism is often associated with the ideology of Al-Qaeda and Islamic State despite the adherents of the sect condemning such association. Zakir Naik (one of the most popular televangelist in the Muslim World), Anjem Choudary (a radical Muslim preacher currently jailed for supporting terrorism) and Mufti Ismail (the Mufti of Zimbabwe) all belong to the Salafi sect.
These preachers also differ markedly on many jurisprudential issues.
Imran Hosein would consider individuals such as Zakir Naik and Ismail Menk deviant due to their association with the Salafi sect. Mufti Menk, Zakir Naik and Imran Hosein have never overtly supported terrorism nor encouraged Muslims to embark on violent actions. They have, however, made remarks that could be misconstrued as justifying terrorism.
In reference to Osama Bin Laden, Zakir Naik had said "If he is fighting enemies of Islam, I am for him. I don't know him personally. If he is terrorising America, the biggest terrorist, I am with him. Every Muslim should be a terrorist. The thing is that if he is terrorising a terrorist, he is following Islam".
One aspect that unites all these preachers is their attitude towards other religious tradition and sects in Islam.
Mufti Menk had infamously denounced a Muslim wishing a non-Muslim friend "Merry Christmas" or "Happy Deepavali/Diwali" as "the highest form of blasphemy".
As seen in the case of Hanief, this othering process creates an exclusivist mentality that, over a period of time, is more susceptible to violence.
Of all the preachers that were cited in the report, Haslin Baharim is particularly interesting.
He is popularly known as "Ustaz Bollywood" due to his style of inject the singing of Bollywood songs in his lectures. He was not known to be radical. As such, the decision of the Singaporean authorities to ban him from entering Singapore in November 2017 was vigorously opposed by many Muslims in Malaysia.
In retrospect, the ban is indeed justified. Hanief had sought the advice of Baharim on whether fighting jihad in Syria would entail him becoming a martyr and subsequently assumed Baharim's nebulous reply as affirmative for him to fight in Syria. Baharim is not the only Malaysian religious preacher known for this evasive attitude towards violence.
ROOTED IN MALAYSIA'S SOCIO-POLITICAL CONTEXT
The radicalisation of Hanief confirms an already existent trend in Malaysia: individuals who, lacking any religious training, resort to popular discourses on religion in order to achieve self-actualisation.
While extremist preachers certainly contribute to radicalised trajectories, they are also manifestations of deeper socio-political issues that encourage the association with extremist narratives.
The political hijacking of religious discourses in Malaysia is a four-decade old phenomenon.
Initially meant to cement the socio-political standing of the Malays, references to Sunni Islam eventually became the very foundation of the Malay identity. The Islamisation race between Parti Islam Se-Malaysia and United Malays National Organisation grew increasingly conservative and exclusivist along the years.
The heated debates over hudud and the authenticity of Malaysia as an Islamic state naturalised religion into a political obligation.
However, the downside of this political move was the conflation of Muslim identity with socio-political exclusivist attitudes and the marginalisation of alternative Islamic narratives.
this glorification of exclusionary religious rhetoric in Malaysia was further assisted by the decentralisation of religious authority.
The mushrooming of Islamic civil society actors, the growing visibility of Islamic symbols in the Malaysian public sphere and rapid proliferation of information via written press, television and the internet fragmented the previously un-contested religious authority of the religious scholars.
Under these circumstances, it is not doctrine that brings individuals together, but the sectarian and divisive attitudes underpinning their discourses. In this sense, the preaching of exclusionary preachers resonated with the popular religious discourses prevalent in Malaysia.
Many of these exclusionary preachers are also celebrated as important Muslim figures.
In 2013, Malaysia gave Zakir Naik the Maal Hijrah award, the country's highest accolade accorded to a Muslim for his service to Islam. Mufti Menk was lauded as an important religious dignitary by Prime Minister Najib Razak, who has met both Mufti Menk and Zakir Naik in recent years.
Not to be outdone, the religious department of the Democratic Action Party-led Penang state government has sponsored lectures by Mufti Menk. Malaysian politicians are willing to court these controversial figures to burnish their religious credentials in an attempt to win the middle-class Malaysian Muslim voters.
As the case of Hanief highlights, patterns of radicalisation have to be understood in a nuanced manner.
While the impetus for his radicalisation was triggered by personal events, its trajectory is rooted in Malaysia's socio-political context.
As such, in countering extremism, it is important to emphasise the need for an inclusive public discourse. While such incidents pose a degree of threat to the security of Singapore, individuals like Hanief seek redemption, and not popularity or renown.
This confirms concerns of future proliferation of concentrated jihadi points, such as the Syrian war, Iraq or Afghanistan.
ABOUT THE AUTHORS:
Dr Mohamed Nawab Mohamed Osman is Coordinator of Malaysia Programme at the S Rajaratnam School of International Studies (RSIS), where Aida Arosoaie is a senior analyst.