Gen Y Speaks: Why do I still get stared at in Malaysia for dating a white man?
In Malaysia, it is common to know someone who is in an interracial relationship or see interracial couples in public. Yet it still seems that this is not widely accepted in our culture. I speak from experience as a Malaysian Chinese-Peranakan.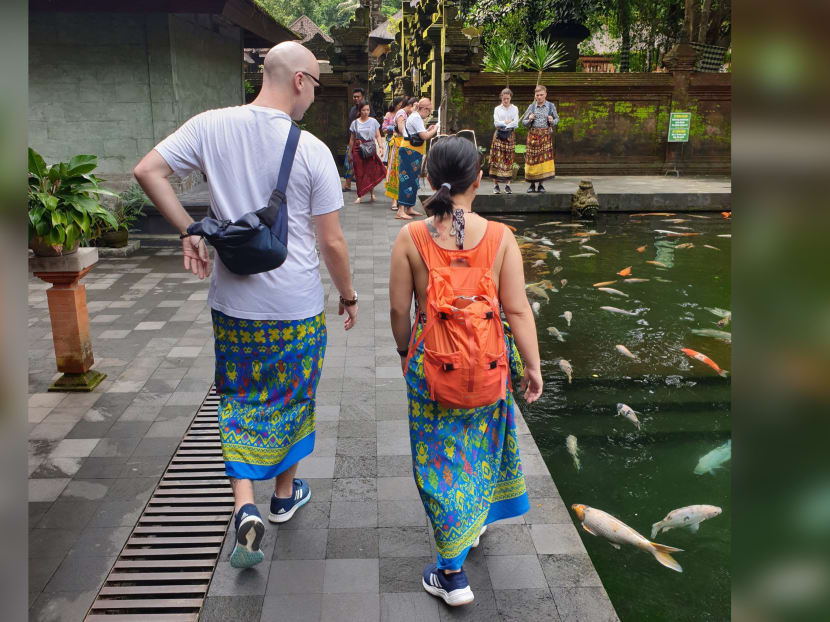 In Malaysia, it is common to know someone who is in an interracial relationship or see interracial couples in public. Yet it still seems that this is not widely accepted in our culture. 
I speak from experience as a Malaysian Chinese-Peranakan. In Kuala Lumpur, my relationship with my Caucasian partner has often been the talk of strangers for reasons we find bewildering. 
I have personally overheard crude conversations making assumptions about my sexual drive or the size of his private parts, my intention to migrate to the West, and sometimes the amount of money he earns. Getting stared at is an everyday thing for us both and yes, we still find it rude. 
Most of the time, we choose to ignore these people though sometimes we just stare right back at them.
So it was refreshing that during our month-long travel in Taiwan last month, we got quite a different reception. The locals there never gave us weird looks nor spoke crudely about our relationship.
Taiwanese people, both young and old, were more keen to know if my Caucasian partner was enjoying his travels in Taiwan (locals often assumed that I was a Taiwanese thanks to my fluency in Mandarin). 
Sometimes, strangers in restaurants would introduce local delicacies to us and tell us more about their cuisine. It has been refreshing and delightful to be treated like humans after what we have gone through in the last two years in Malaysia.
We are currently living in Thailand and again, the locals have been nothing but lovely so far. Conversations with Thais would often revolve around where we are from and whether we like living in the Land of Smiles. 
They seem to be more accepting of interracial couples than Malaysians are.
In fact, I believe my experience in Malaysia was not as bad as that of others, going by what some of my friends say. An Indian Malaysian girlfriend of mine once shared her scary experience with such discrimination. 
As she was showing her partner around Bukit Bintang, Kuala Lumpur, she was asked by a group of men she did not know: "What is wrong with Indian guys that you have to date a foreigner? You think we are not good enough for you?" 
They were not just rude. They came across as threatening. My friend and her partner decided to walk away quickly to avoid any further confrontation from the men. 
When I heard this, I was shocked, disappointed, and furious. I can't understand how some strangers could even begin to think that someone else's love life has anything to do with them. 
Another example that I have is from my own family. My Buddhist Peranakan Chinese cousin married a Muslim Malay when I was seven years old. 
When she first introduced her Muslim partner to our entire family and said that they had decided to get married, all hell broke loose. My auntie (my cousin's mother), who was dead set against their marriage, cried, screamed, chest thumped multiple times, and almost wanted to disown her own daughter. 
As a young child, I was rather perplexed by her extreme reactions as my mother's eldest sister had married a Malay Muslim and we have had Muslim relatives since the 15th century. 
I did not see why my cousin's decision would be such a big deal. In fact, our family consists of so many intercultural marriages that it is always fun to tell people about it. 
As it turned out, my cousin did marry the love of her life and they have a beautiful family now. My auntie has also lived with her daughter, son-in-law and grandchildren harmoniously for the last 15 years. During Ramadan last year, my auntie told me she realised that it should not be her concern what race or religion her daughter's partner is. 
She said it is his heart that matters the most and as long as they love each other, that is fine. It took her many years to understand and accept that.
So why did she react the way she did years back?
My auntie explained that she did not understand that Islam does not forbid her daughter from being a good daughter to her non-Muslim parents. She assumed that once my cousin converted to Islam, she would have to blindly follow her husband's requests and that my cousin-in-law would want his wife to stay away from her non-Muslim family.
Now, I can finally understand why my auntie's reactions in the early 2000s. I am just glad that my own parents accept my partner and treat him well. 
I can only hope that one day, my fellow Malaysians will also be more accepting of interracial relationships. After all, we live in a globalised world now.
ABOUT THE AUTHOR:
Sabrina Tan worked in a financial institution as a fraud investigator for four years before becoming a freelance writer. Born in Johor, she now spends most of her time travelling around the region.