Getting Singapore hospitals to cut down on inappropriate prescription of antibiotics
Last week, Singapore General Hospital (SGH) announced that a long term study it conducted has led to over 100 patients a year being taken off antibiotics after just a day, resulting in shorter hospital stays of about a week and cost savings of close to S$11,000 per patient.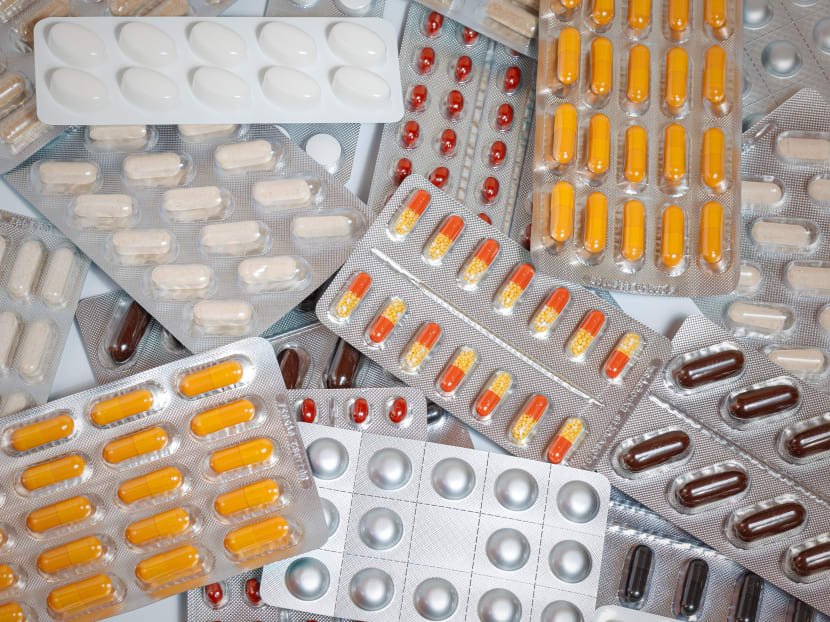 Last week, Singapore General Hospital (SGH) announced that a long term study it conducted has led to over 100 patients a year being taken off antibiotics after just a day, resulting in shorter hospital stays of about a week and cost savings of close to S$11,000 per patient.
What is the significance of this study and why should we care about how antibiotics are prescribed in Singapore hospitals?
In most hospitals around the world, between 30 per cent and 50 per cent of antibiotics are prescribed either unnecessarily or inappropriately — that is, a different antibiotic would have been more suitable.
This results in higher costs, longer hospitalisations and poorer outcomes for patients. In addition, it drives antimicrobial resistance within hospitals, which results in bacterial infections that are progressively harder to treat as they develop ways to make the antibiotics ineffective.
Research on the reasons for inappropriate antibiotic prescription in hospitals showed surprisingly similar results across different countries.
The crux of the matter is that in many acutely febrile and unwell patients, doctors are uncertain of the diagnosis, and prioritise the potential benefits of antibiotics over their potential risks. Once started, behavioural and systematic barriers make it hard for doctors to stop antibiotics, especially if they are prescribed by someone else.
One key way to improve antibiotic prescription in hospitals (as well as in primary care) is to create a culture of "antimicrobial stewardship", where antibiotics are understood to be rare and precious resources to be preserved.
The best conceptual definition for this term was proposed by the European Society for Clinical Microbiology and Infectious Diseases' Study Group on Antimicrobial Stewardship, being a "coherent set of actions which promote using antimicrobials in ways that ensure sustainable access to effective therapy for all who need them".
The concept of antimicrobial stewardship is endorsed by the World Health Organisation and many international professional organisations. Within hospitals, it encompasses multiple interventions including but not limited to:
Prescriber education.
Antibiotic treatment guidelines for common infections, which can be incorporated into electronic prescription systems as "Clinical Decision Support Systems" (CDSS) to prompt prescribers towards better choices of antibiotics.
Prescription restriction, where new or expensive antimicrobial agents can only be prescribed by select specialists such as infectious disease physicians and intensivists.
Antibiotic stop orders, which are a variant of prescription restriction. Hospital pharmacies will supply selected antibiotics for a limited period of time — usually 48 hours — following which the prescribers have to justify their continuation or refer to a specialist.
Audit and feedback, where selected antibiotic orders and inpatient records are reviewed by a healthcare provider — usually a pharmacist — and recommendations for continuation, change or stoppage are issued to the prescribers on the same day.
Most hospitals with formal antimicrobial stewardship programmes (ASPs) generally form teams which comprise a mix of healthcare professionals — typically infectious disease physicians and pharmacists in Singapore's case — to improve antibiotic prescription.
ASP teams interact with doctors and not directly with inpatients, although their activities benefit the latter. Their interventions therefore need to be acceptable to and supported by the majority of their hospitals' doctors and management, with the aim of changing the hospitals' culture to one of responsible use of antimicrobial agents over time.
Prior to 2007 and the first formal establishment of ASPs in local hospitals, some hospitals had experimented with different interventions with mixed results.
Several hospitals implemented prescription restrictions on a variety of antimicrobial agents, the earliest being Tan Tock Seng Hospital (TTSH) in the mid-1990s.
This was broadly accepted by doctors. But the move involved only a limited number of antibiotics while adding to the already heavy workload of infectious disease physicians in particular.
In 2005, SGH Pharmacy instituted 48-hour inpatient stop orders for broad spectrum antibiotics, with resupply contingent on doctors filling up a justification form.
The result? It proved that many doctors were willing to exaggerate the seriousness of their inpatients' conditions — or else call up and browbeat the pharmacists — in order to ensure continued supply of the antibiotics.
The stop-order intervention was soon discontinued.
Today, the primary intervention carried out by ASP teams in many hospitals worldwide, including Singapore's, is audit and feedback.
It represents a balance between respecting the autonomy of the physician prescribing and ensuring that there are checks to minimise inappropriate antibiotic use.
The three largest hospitals in Singapore — SGH, TTSH and National University Hospital — independently implemented this practice in 2008.
Other public sector acute care hospitals also established ASPs and started audit and feedback in subsequent years, especially post-2011, when the Ministry of Health invested in antimicrobial stewardship with a S$20 million five-year award to the public sector hospitals.
In hospitals around the world, especially during the earlier years, ASP teams typically reviewed antibiotic prescriptions two days or longer after prescription.
The recommendations of ASP teams are made without direct patient contact or interviews. The teams have more laboratory test results available as well as time to determine the patients' response to treatment. As a result, the recommendations are perceived to be lower risk for patients, and by extension, to the ASP teams.
In 2010, the SGH ASP team starting pushing this boundary further by reviewing inpatient clinical charts within 24 hours of empirical antibiotic prescription by doctors. They also meticulously collected data and inpatient outcomes.
Over five years and 794 recommendations, the team showed that they could shorten the duration of antibiotic treatment and length of hospitalisation by an average of nearly three and seven days respectively, with significant cost savings for each inpatient for whom these drugs were inappropriately prescribed.
While some other local hospitals have since adopted this practice, the SGH ASP team are to be commended for their practice-changing work which the hospital announced on Nov 26.
The future of antimicrobial stewardship is one of constant evolution. The current model of hospital ASP teams in Singapore is manpower intensive. 
Yet it is unable to address every major inpatient antibiotic prescription in acute care hospitals, much less outpatient, community hospital and primary care prescriptions.
There are also indications – especially in the three Singapore hospitals that pioneered audit and feedback stewardship — that a plateau is being reached with regards to decreasing the volume of antibiotics prescribed.
Private sector hospitals have no ASPs, as no funding model is currently available that will sustain such efforts. After all, ASPs reduce healthcare costs rather than generate revenue.
None of these are insurmountable barriers, and there are also potential future opportunities and developments that may facilitate antimicrobial stewardship.
Value- and outcome-based funding for healthcare — rather than payment for services rendered — may create the possibility for ASPs in the private setting. Rapid advances in the application of artificial intelligence in healthcare may potentially result in CDSS's and even a large part of the ASP teams' work being superseded in the long term.
Ultimately, it is the culture change that is important, and what has been started in our acute care hospitals should eventually reach the primary care and private hospital sectors.
ABOUT THE AUTHOR:
Associate Professor Hsu Li Yang is Head of the Infectious Diseases Progamme and Co-Director of the Leadership Institute for Global Health Transformation at the NUS Saw Swee Hock School of Public Health.