Hospitals need to shrink their carbon footprint
Despite its mandate to protect and save lives, the healthcare sector is a major source of carbon emissions. Hospitals use vast resources, energy-intensive equipment, operate around the clock, and generate and dispose of medical plastic waste by incineration.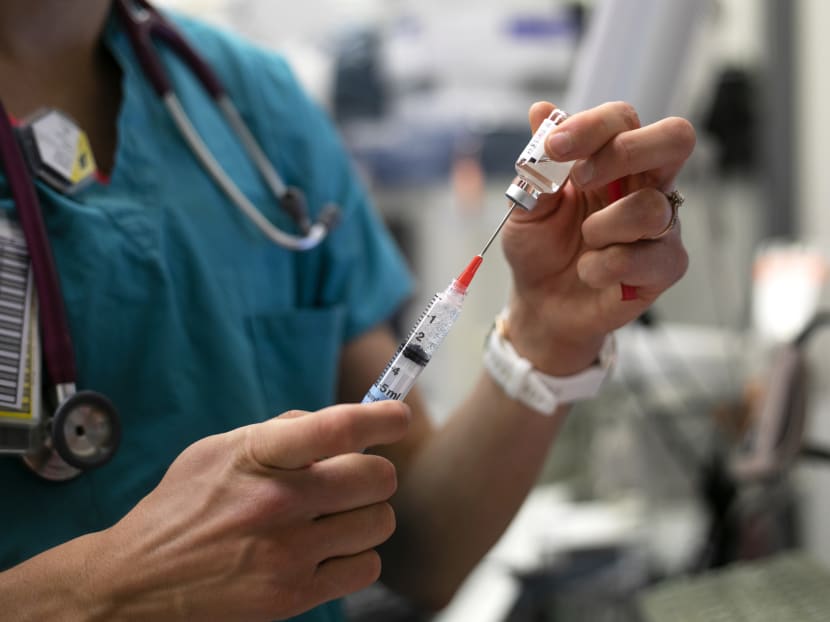 Despite its mandate to protect and save lives, the healthcare sector is a major source of carbon emissions. Hospitals use vast resources, energy-intensive equipment, operate around the clock, and generate and dispose of medical plastic waste by incineration.
In 2018, the United Kingdom's National Health Service was responsible for 5 per cent of the country's 364 tonnes of carbon dioxide produced.
Hospitals contribute to climate change, and climate change is threatening to undo the last 50 years of gains in public health.
According to the 2018 Lancet Countdown Report, there were 18 million more heatwave exposure events affecting vulnerable people in 2017 than in 2016, and an additional one billion more each year are expected to be affected by 2040.
In the past 40 years, typhoons, particularly in Asia, have intensified by more than 50 per cent, according to Nature Geoscience.
In July 2016, Typhoon Nepartak left 270,000 homes in Taiwan without electricity, and killed dozens on both the island and in China. The following month, Typhoon Lionrock killed 17 people in Japan and led to evacuation advisories for at least 400,000 residents.
According to the Global Green and Healthy Hospitals (GGHH) Network, in 2007, 86 per cent of healthcare's global primary energy consumption came from fossil fuels.
So, during the 2008 World Health Assembly, 193 countries gave unanimous support in ensuring that health is fully integrated in the global climate narrative. The term 'green hospital' was then conceived.
International nongovernmental organisation Health Care Without Harm (HCWH) defines a green hospital as "one that promotes public health by continuously reducing its environmental impact and ultimately eliminating its contribution to the burden of disease".
"A green and healthy hospital recognises the connection between human health and the environment, and demonstrates that understanding through its governance, strategy and operations," it adds.
"It connects local needs with environmental action and practises primary prevention by actively engaging in efforts to foster community environmental health, health equity and a green economy."
The concept of developing green and healthy hospitals is based on the Hippocratic Oath taken by doctors to "first, do no harm".
It has expanded not only through the transition to renewable energy, but in employing energy efficiency measures such as turning off lights when not in use, practising rainwater catchment in health facilities, and implementing sustainable healthcare waste management and refusing single-use plastics.
Because of its adherence to these principles, the Khoo Teck Puat Hospital in Singapore won numerous awards that recognise its efforts in developing a truly green hospital for patients and staff.
In 2016, it received the President's Award for the Environment and the Stephen R. Kellert Biophilic Design Award which recognised its efforts of including the building and the environment in its patients' recovery process.
There are other examples of hospitals in the region adopting green practices.
St. Paul Hospital Cavite, a small healthcare facility run by Paulinian nuns in the Philippines, has installed a biodigester for all the food waste from the patient rooms inside the facility.
It uses the energy produced for cooking in the hospital kitchen. While it does not have a green procurement policy, it has installed water dispensers in the hospital to prevent the overuse of plastic water bottles, and is implementing a strict ban on polystyrene for any type of food packaging.
In Taiwan, the Taoyuan Chang Gung Memorial Hospital implemented commendable sustainability strategies such as a ban on single-use tableware, an e-sheets system that minimises the use of paper, low-energy electronic devices, an inverter air conditioning system, joint washing by tunnel washer for laundry and numerous training sessions on energy saving measures.
In China, the Beijing Huilongguan Hospital applied energy-saving technologies such as a ground-source heat pump system, a tap water pipeline network to avoid water leaks, and switched its boilers from coal-burning to gas-burning to reduce pollution.
Even its shuttle bus routes were refined to decrease carbon emissions.
And in Malaysia, the Penang Buddhist Tzu Chi Dialysis Centre employed a water treatment system that recovers 90 per cent of its wastewater.
These hospitals are members of the Global Green and Healthy Hospitals Network in Asia.
In 2017, during the 4th Green Hospitals Asia Conference in Taipei, members of the network and other health organisations gathered to work on reducing the sector's carbon emissions and ensuring greener healthcare.
This year, the network will again gather in Singapore for the 5th Green Hospitals Asia Conference to draft strategies and unite health frameworks to bring about sustainable, climate-resilient healthcare in the region.
The aim is to mobilise the healthcare sector to become advocates of climate change action, be it through influencing policies, implementing sustainable strategies or increasing public awareness.
ABOUT THE AUTHOR:
Pats Oliva is communications campaigner at Health Care Without Harm Asia. This is adapted from a piece which first appeared in Eco-Business.