How Covid-19 could cause an imbalance between private and public healthcare in Singapore
Singapore's inpatient healthcare system is divided broadly into public (restructured) hospitals and private hospitals.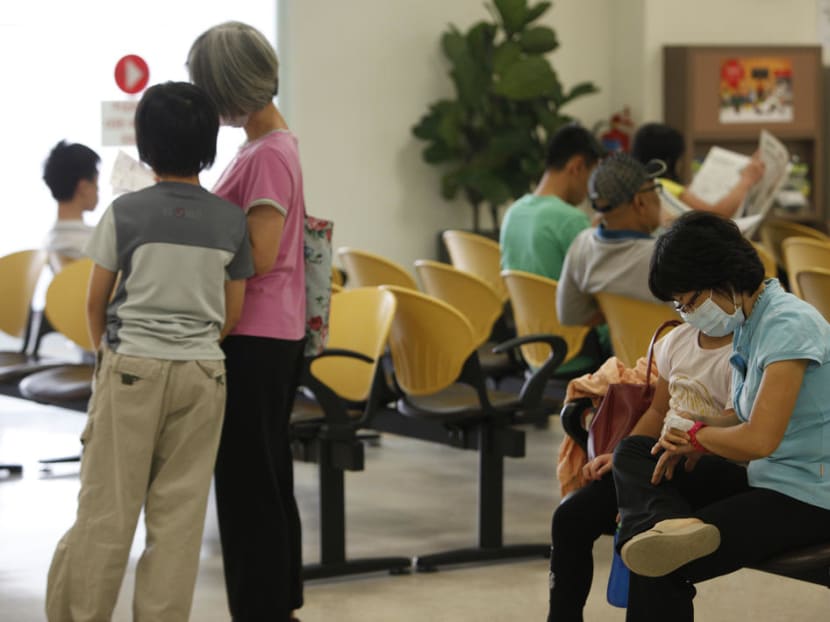 Singapore's inpatient healthcare system is divided broadly into public (restructured) hospitals and private hospitals.
Patients at public hospitals are further subdivided into subsidised care or private, typically those with referrals from doctors in private practice.
Inpatients would therefore fall into one of these three categories: Private, private (public), and subsidised care.
Patients opt for private medical care primarily so that they can choose their own doctors, even though Singaporeans can be assured that they will get good medical care at all public hospitals.
The division of care is fluid. Some subsidised patients seek second opinions from private specialists. Private patients would also switch to public hospitals as private (public) or subsidised patients.
Doctors in public hospitals would leave for private practice, and sometimes vice versa.
But Covid-19 and its fallout could have implications for the equilibrium among these three classes.
Let me explain why this is so and suggest what can be done about it.
A BACKLOG FROM CIRCUIT BREAKER
All hospitals and clinics delayed non-essential medical care from February till circuit breaker was over at the end of June.
This has created a backlog of patients, including those with chronic conditions such as diabetes, Hepatitis B and fatty liver.
Take for instance Mr A, 52, who first suffered right upper abdominal pain in January.
He consulted me only in September, as he had reservations about visiting a medical centre during a pandemic.
I did a colonoscopy and found that he had cancer in the right colon.
If not for Covid-19, Mr A would probably have consulted a gastroenterologist much earlier.
In recent months, many colleagues and I have noticed an increase in the number of patients like Mr A, who tolerated their symptoms during the early stages of the pandemic.
Some sought medical attention only weeks after Singapore entered Phase Two of reopening.
This backlog of patients can strain the healthcare system.
This has an impact on patients such as Madam B, an 80-year-old retiree who had suffered one month of constipation and weight loss.
She consulted a specialist at a public hospital in September and was given an appointment to do a computerised tomography (CT) scan, but the earliest slot was only in January 2021.
She came to see me instead. I did a colonoscopy the following day, which unfortunately showed colon cancer.
I referred Mdm B back to the public hospital for surgery, as surgery in private practice is too costly for her.
Patients such as Mdm B, who had acute symptoms, often have to queue for some time before getting their investigations done at public hospitals.
Since August, I have noticed an increase of patients such as Mdm B, who turn to private specialists for faster investigation. They would return to public hospitals for further treatment due to cost constraints.
ECONOMIC FALLOUT
The economic crisis brought about by the pandemic also has implications for medical care and treatment.
Mr C, 55, consulted me for shortness of breath.
After performing a gastroscopy, I found that this was due to a gastroesophageal reflux disease. His medical bill was paid by his wife's company, as part of her staff medical benefits.
But as Mrs C was recently retrenched, his medical benefits would cease within a few weeks. He requested to be transferred to a public hospital for follow-up.
In recent months, I have seen more patients like Mr C than previously.
These patients, who used to seek private medical care, would further lengthen the queue at public hospitals.
Amid the current recession, I have also seen many of my patients switching their Integrated Shield Plans from those that cover private hospital bills to those that cover only public hospitals, due to their lower premiums.
It is also no surprise that these patients now request to be transferred to public hospitals for treatments.
Such a trend could continue until the economy rebounds.
Another development that could see more people switching to public hospitals is the proposed changes to the MediShield Life announced by the Ministry of Health (MOH) recently.
If the proposal by the MediShield Life Council is implemented, the amount of private hospital bills that MediShield Life will cover will be cut from 35 per cent to 25 per cent from the first quarter of 2021.
But patients at public hospitals can still claim 35 per cent of their bills from MediShield Life.
This would likely lead to higher premiums for Integrated Shield plans for private hospitals, resulting in more opting for cheaper plans that cover only public hospitals, therefore further adding to the number of private (public) patients.
This would increase the total patient load in public hospitals.
If public hospitals have to cater to the healthcare needs of more private patients, would this mean less resources being set aside for subsidised patients?
For example, would public hospitals reserve endoscopy appointments for private (public) patients, resulting in subsidised patients having to wait longer for an appointment?
This is in addition to the already lengthened queue of subsidised patients for such tests.
To ensure that subsidised patients are not affected, I have the following suggestions.
Minimise incentives for senior doctors to treat private (public) patients
When I was a consultant in a public hospital back in 2006, my monthly salary had several components, which included a fixed pay and a variable pay. 
The variable pay was dependent on how much private work I did the month before.
I understand that the way the salary of public hospital senior doctors is calculated has changed quite a bit over the years. 
The pay now typically has various components, such as teaching junior staff, administration work as well as private and subsidised patient loads.
Whenever there is an incentive, there will be a temptation for senior doctors to focus more on private (public) patients.
MOH should minimise such incentive, or set a ceiling of how much extra a senior doctor can make from private (public) care.
Ensure care of subsidised patients is not compromised
MOH can set up rules to ensure every subsidised patient is attended to by a consultant daily in person.
Currently, public hospital patients, private or subsidised, are taken care of by a team, which comprises interns, trainees, and a consultant.
While each subsidised patient is assigned a consultant, the consultant may not attend to all patients in person daily. 
With doctors expected to face an increased workload managing both subsidised and public (private) patients, we ought to ensure care for subsidised patients is not compromised.
MOH could set up rules ensuring each patient, regardless of their paying status, is attended to by a consultant.
Supervision should not merely mean the junior doctors discussing with the senior doctor about their patients.
It should mean the latter physically and personally attending to the patients daily.
Set up guidelines on use of resources in a hospital
How long should a subsidised patient wait before an endoscopy, or a CT scan is done?
Should it be one week, one month, or two months?
If public hospitals have an increased private (public) workload, resulting in increased demand for facilities such as endoscopy and CT scans, should the hospital administrators give priority to these private (public) patients? Would the queue for subsidised patients be even longer?
There should be a MOH guideline on the maximum waiting times for endoscopy or CT scan so that care for subsidised patients is not compromised.
Private-public partnership
In the early stages of the pandemic, almost all private hospitals contributed isolation wards and nursing staff to house and manage Covid-19 patients. These patients were charged subidised rates.
There is merit in extending this type of partnership for non-Covid patients.
With fewer local private patients as well as a near absence of foreign patients in private hospitals, there will be excess capacity in private hospitals.
Perhaps subsidised patients facing long queues for procedures or imaging studies can be diverted to private hospitals. MOH can extend its subsidies to these patients.
Such public-private partnership schemes are not new and have been tried out at private hospitals such as Parkway East Hospital and Raffles Hospital.
It is timely to extend such schemes to other private hospitals.
Recent events have caused some disequilibrium in the Singapore healthcare systems. But we must do our utmost to protect our subsidised patients.
Their care must not be compromised, especially as subsidised care at public hospitals is the only option for them financially.
With the recent surge in Covid-19 cases worldwide, the pandemic seems to be far from over.  
It is time we evaluate the effects of the pandemic on our healthcare system and make appropriate adjustments.
ABOUT THE AUTHOR:
Dr Desmond Wai is a gastroenterologist and hepatologist in private practice.