How I went from an N-level student to a UK university scholar
With the release of the GCE N-level examination results on Monday (Dec 17), many students will be pondering what the future holds for them. I know, because when I got my N-level results 11 years ago, I thought that further education and especially university would be an impossible dream.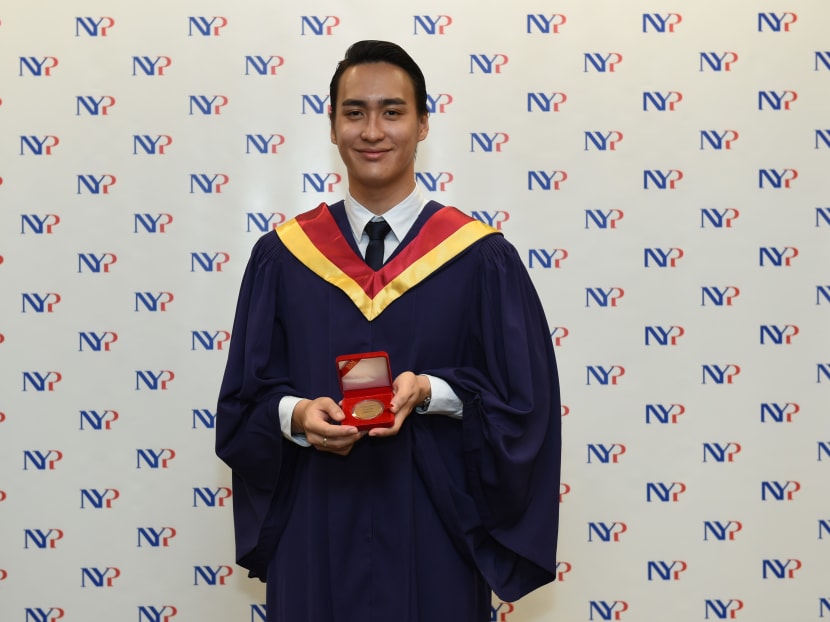 With the release of the GCE N-level examination results on Monday (Dec 17), many students will be pondering what the future holds for them.
I know, because when I got my N-level results 11 years ago,  I thought that further education and especially university would be an impossible dream. While my score of 11 points for English, Math and three other subjects was not exactly disastrous, I reckoned I might not be cut out for studies.
So I decided to end my academic pursuit then and try to start building a career, however dim my prospects might seem then.
YOUR SAY: Tell us what you think
By the time I was 18, I had several jobs under my belt, including being a salesman and model, but none for long. 
I remember my parents thinking I was led astray. A lot of pressure was on me but back then, I was insistent that studying just wasn't for me.
When I was in National Service, I served alongside 18-year-olds from all walks of life. That's where it hit me — these comrades-in-arms today are the ones I will be competing against in the workforce in two years' time. Where do I stand when compared to them?
This realisation spurred me to take the O-level examinations as a private candidate. I failed on my first try. But I was determined.
After countless night classes and revisions deep into the wee hours of the night, I successfully completed my O-levels with a score of 21 at the age of 21.
But I wanted more.
I had a short stint as an auxiliary policeman, before I discovered my love and interest for art.
One day, I was at the National Library to meet my friend. Call it coincidence or serendipity, but it was also there that Nanyang Polytechnic (NYP) was holding its annual graduate showcase for its design students.
A hunger stirred in me as I gazed at the works of students, young men and ladies who, to me, have accomplished so much despite being several years younger than me.
Like them, I wanted to show the world what I could do with my art, my creativity. So, despite not having received any design training, I enrolled in a Diploma in Industrial Design course at the age of 22 — older than many of my peers.
I refused to let my age and lack of experience deter me. I worked very hard and spent many long hours in school before and after classes to study with my course mates.
I surprised everyone when I landed on the Director's List at the end of the first year. I continued to do well for the rest of my course and graduated with a GPA of 3.95 upon 4. It wasn't all study and no play for me while in NYP though.
One colourful encounter was my brush with fame as the tertiary institution winner of Mediacorp Channel U's Hey Gorgeous 2013 programme. That experience taught me the importance of confidence, as I had to be in front of large crowds.
It also widened my social circle, which I believe will be a boon to my design career.
For someone who had totally lost interest in studying at age 16, I suddenly had the hunger to learn more.
During my first internship with Shimano Singapore in my final year, I dived into the design of gears, cranks and brakes at the Japanese bicycle components manufacturer.
It was such a thrill knowing that what I designed could improve the biking experience for a cyclist.
I also had the opportunity to intern at the Taiwanese eco-friendly footwear company, Betel Life.
While working there, I handled a most unusual material: Betel leaves. Who would have thought that betel leaves could be incorporated in footwear?
My work caught the eye of the business owner who invited me to visit the parent company in Taiwan. This visit further motivated me to excel in design.
Ultimately, I got to live my dream in my final semester in NYP. My final-year project was on a pediatric bed, which was displayed at NYP's annual graduate showcase, the very event that drew me to the polytechnic and design in the first place.
I also received the Singapore Good Design Mark Award 2016 (Student category) and the Singapore Design Award 2016 (Product category) for my design of the pediatric hospital bed. Till this day, it is still being displayed at NYP.
I graduated in 2015 as one of NYP's top students and received the HP Innovation Design Award for outstanding students. I am currently pursuing a degree in Product Design on a scholarship at the prestigious Central Saint Martins in London, and I dream about starting a design business one day.
Looking back, I realise that each of my experiences had opened doors for me and pushed me to excel. My message to everyone who is receiving their N-level results: The N-level does not define you.
Many of us who were from the Normal stream are late bloomers. Take your time to find your passion. At 16, you still have your whole life ahead of you.
What matters most is that you understand yourself and your interest. Once you discover your passion, give it your all, and seize all opportunities that will lead you to succeed.
There are multiple pathways to success. Never ever give up on yourself; you never know where life will take you if you try.
ABOUT THE AUTHOR:
Alfred Low, a graduate of Nanyang Polytechnic's School of Design, is currently a final-year undergraduate in product design at Central Saint Martins, University of the Arts London.
This piece has been updated to reflect the fact that the author tried his hand at being a salesman and a model before turning 18 and later became an auxiliary policeman for a short stint when he was 21. An earlier version of this misstated that he had done all three at 18.