How IS exploits gamification of violence in bid to appeal to youths online during the pandemic
The dangers of online radicalisation targeted youths are increasing. Terrorist groups, particularly the Islamic State (IS), are always seeking ways to remain relevant, attract support and be ahead of the authorities. While IS continues to post daily propaganda videos of operations and gruesome executions in Syria, Iraq and Africa, the group has turned to new innovations.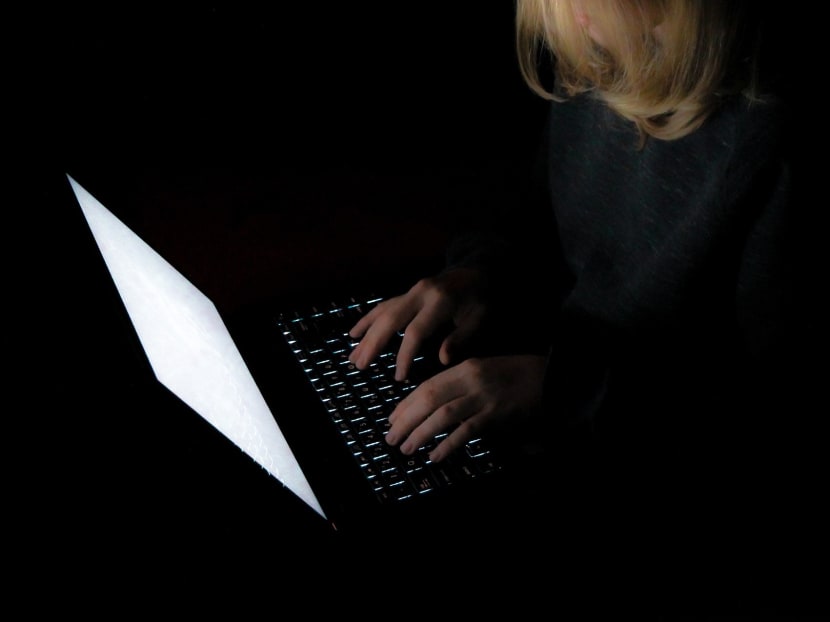 The dangers of online radicalisation targeted youths are increasing. 
Terrorist groups, particularly the Islamic State (IS), are always seeking ways to remain relevant, attract support and be ahead of the authorities.
IS has already proven its technological sophistication in its adept use of social media platforms such as Facebook, Twitter and YouTube. 
While IS continues to post daily propaganda videos of operations and gruesome executions in Syria, Iraq and Africa, the group has turned to new innovations.
These include the creation of fully animated, video-game-styled propaganda videos inciting attacks.
The IS propaganda videos in the past were mostly videos made with live battlefield footage. 
The shift to digitally animated videos shows its messaging expertise to seek support from youths and the wider gaming community and to inspire attacks through the use of video-game-styled footage.
THE USE OF VIDEO-GAMES
In March, a new IS-affiliated media channel called al-Mahdi Media posted a fully animated, high-definition propaganda video with jihadi-themed music as the background score, depicting a guerrilla-style ambush of a platoon of United States Army forces by IS fighters.
Slickly edited, the video resembled scenes from two well-known video games, Grand Theft Auto (GTA) and Call of Duty (COD).
The video ends with the IS fighters defeating their opponents and a message threatening the "killing of all heretics".
While the IS had created its very own video game inspired by GTA in 2014, its call for jihad through video games and the dissemination of a fully animated, video-game-styled propaganda video is new.
The IS in the past had posted real-life battlefield videos, captured using helmet-mounted GoPro cameras and drones, that resemble famous shooting games in an effort to mimic them and, thus, appeal to youngsters.
It had even produced a COD-inspired poster in 2014 depicting two fighters holding their firearms with the words "This is our call of duty and we respawn to Jannah", linking back to the COD game with the word "respawn", which means "reincarnate" in gamer lingo.
These videos and posters have acted as bait targeted at gamers who are tricked into believing that joining IS in the battlefield would enable them to experience in real life what they would normally experience virtually.
However, the recent animated video appears to be the first time an official IS-affiliated media channel has released a fully animated video-game-styled propaganda video.
Shortly after the first video, IS released two other animated videos believed to be created by IS supporters.
The first depicted the bombing of what appeared to be a church in a residential neighbourhood. 
Presented in a first-person point of view and in video-game style with jihadi-themed music in the background, the video showed the individual choosing his explosive of choice, detonating it and soon after, the church is seen to be engulfed in flames.
The second video appeared to be a clip from a COD-styled game where the participants are seen interacting with each other, shooting rocket-propelled grenades at their opponents and detonating improvised explosive devices. 
The videos show that IS still has the innovative and technical capabilities to produce such propaganda and continues to exploit the gamification of violence in its attempt to appeal to the youth.
The IS has also used online gaming platforms to recruit members. 
In December 2020, six young Kuwaitis were recruited through an online video game platform and arrested for plotting attacks in the country.
IMPLICATIONS FOR THE FUTURE
While individuals are not radicalised by propaganda alone, IS' continued use of new media in creative and innovative ways has the potential to attract disenfranchised youth, incite and catalyse their radicalisation process and transform their already-held sympathies into radical tendencies.
These IS video games may spur individuals into carrying out attacks, as other IS video propaganda did in the past.
For example, American John T. Booker who had planned on carrying out a bomb attack on an Army base in Manhattan in 2017 claimed to have been radicalised by IS films. 
A number of other individuals have also claimed to have been inspired to conduct attacks for IS after watching IS videos produced by its al-Furqan media channel.
Apart from inciting Islamist inspired attacks, IS videos have inspired far-right attackers too.
The recent case of a 16-year old Singaporean boy who had meticulously planned to carry out attacks on Muslims on two separate mosques in the city is a case in point.
He was self-radicalised after having watched IS propaganda videos involving the execution of Christians and was made to be believe that the IS represented all Muslims and that Islam sanctioned the killing of non-believers.   
The Covid-19 pandemic and global lockdowns have increased the potential for online radicalisation as more people are spending a larger amount of time at home and in online spaces.
This is evident in the high number of youth who have been radicalised of late. 
In June 2020, a 14-year old boy was arrested for allegedly attempting to make bombs to carry out an Islamist inspired attack in the United Kingdom.
In early 2021, a 16-year old Norwegian boy from Syria, who was inspired by IS ideology, was arrested for attempting to carry out a poison attack using nicotine in Norway.
Given its loss of physical territory and leadership, IS is trying its level best to continue recruitment and remain significant.
The group's modus operandi has shifted from large-scale coordinated attacks to smaller-scale, "inspired" attacks carried out by lone actors.
The IS' use of video-game-styled videos is one of the many tools targeted at the youth and points toward its continued efforts at recruiting and inspiring them to carry out attacks.
In this age of lone-actor terrorism, online radicalisation poses the greatest challenge to security services.
Intelligence and counter-terrorism agencies must continue to monitor the online and social media footprint of terrorist groups and work together with academia, the media and community agencies to come up with suitable counter narratives to prevent individuals from being drawn into terrorist ideologies.
Community vigilance is also key in the fight against online radicalisation as friends and family members are the first line of defence who can detect red flags in terms of changes of behavior in the associated individuals.
Lockdowns as a result of the pandemic mean that youths are going to continue spending more time in virtual spaces and IS' innovations such as the use of slick videos have the continued potential of luring susceptible individuals into extremist ideologies.
The fight against terrorism now starts in our living rooms.
ABOUT THE AUTHORS:
Rueben Ananthan Santhana Dass and Jasminder Singh are respectively a research analyst and senior analyst with the International Centre for Political Violence and Terrorism Research (ICPVTR), a constituent unit of the S. Rajaratnam School of International Studies (RSIS), Nanyang Technological University.