From identity crisis to embracing my multinational background — here's how I do it
I was a foreigner in my home country… How does that make sense?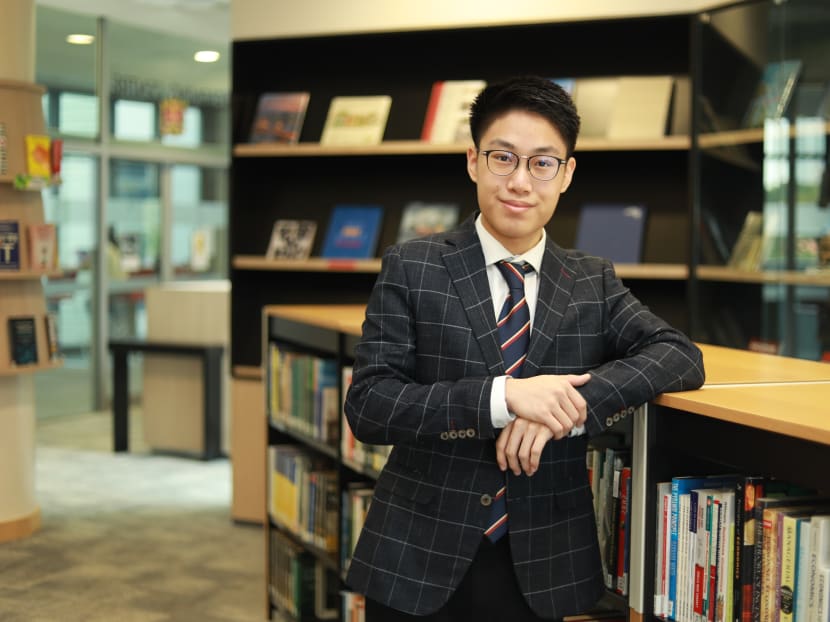 I was a foreigner in my home country… How does that make sense?
What is identity?
This question comes to mind the moment people from my own country, France, mistake me for a foreigner.
Things are complicated when for many years, your ancestors keep migrating around the world.
Am I French, Vietnamese, Cambodian, Chinese or Singaporean? That's quite a long list of countries you might say, but let me tell you the whole story behind it.
I'm a 21-year-old French national born in Paris.
I spent my toddler years in the heart of the city's Chinatown.
My maternal grandparents took care of me when I was young as my parents were working.
My grandparents are immigrants from Cambodia who fled the Khmer Rouge with my mother in 1975. They travelled to Vietnam and lived there for more than two decades. After that, they moved to Paris.
My parents have Chinese ancestry but grew up in France and met there.
They moved to Singapore in 2003 and brought me to the lion city when I was three.
I spent my whole childhood, including my education, in Singapore. I arrived before Marina Bay Sands was constructed.
Having enjoyed my time in Singapore, I didn't think of going back to France.
But two vacations to Paris with my family in 2012 and 2015 lasting a few weeks each changed my perspective about my identity.
For my first trip, it felt like I was immersed in another world since I hadn't visited the city for a while. From the Parisien Haussmannien architecture to the French food, everything was different from Singapore.
I really enjoyed my time there. But while fascinated with my home country's environment, I realised that I felt a bit alien.
My second trip confirmed my thought as the French locals didn't really recognise that I was French and asked, with curiosity: "Where are you from? Are you Chinese?"
I usually responded by stating my nationality or with: "Let me explain".
This happened to me quite often due to my Asian appearance, but the French eventually realise I'm French the more I talk with them given my command of the language.
When pressed to explain, I state that I'm ethnically Chinese.
In Singapore, where I am on a dependant's pass, most Singaporeans actually think I'm a local as I behave like one.
But many find me weird because of my unusual foreign accent from years of studying at the French International School.
Still, having lived here for more than 18 years, I have distinctly Singaporean traits such as a "kiasu" mentality.
I remember the time when Shake Shack first came to Singapore at Jewel Changi Airport.
I travelled one hour by MRT to go there and queued for another hour to try the food. The funny thing is how in Singapore, we all associate long queues with something good. It's such a Singaporean thing.
Being raised in different environments and cultures meant it was not easy for me to define my identity.
Even though I'm a French national, I don't feel close to France given that I don't live there and am out of touch with the latest developments.
At the same time, I felt I couldn't define myself as Singaporean or Cambodian.
Then sometime in 2016, I had a discussion about my identity with a French friend who's been living in Singapore for a few years.
"You might be home-sick!" he said jokingly.
After that and before the pandemic hit, I made it a point to go back to Paris once a year during summer from July to August and this has helped me refresh my sense of being a French person.
At first, I felt I was a tourist once again but soon, it felt like home to be in France. From 2016 to 2018, going back yearly was refreshing. But a spark ignited my sense of identity in 2019.
I had to do an inter-campus programme in France for five months from August to December. That's when I actually lived in France and felt local.
From complaining about transportation not having to be on time to not being surprised about the French going on strikes, I became immersed in French society.
Of course, the friends whom I met during my inter-campus exchange played a big role in me having a local experience. I had to be reintroduced to French music and to some slang. All these experiences made me French once again.
I have not been able to travel because of Covid-19. But when the pandemic is over, the first thing I'll do is go to France.
One other incident in 2020 also helped me to embrace my cultural identity as a French person of Chinese descent.
As part of my university curriculum at ESSEC Asia Pacific, I had to work full-time for a month at YWCA after Singapore's circuit breaker to help the community during these tough times.
I was under a Meals on Wheels programme where I had to deliver food to the needy and had a memorable encounter with one of the beneficiaries, who I'll call uncle Teh (not his real name).
Every time I delivered to his block twice a week, he would be waiting for me at the void deck instead of the traditional no-contact delivery.
He is disabled and as he doesn't have a wheelchair but uses a self-made heavy duty trolley instead to get around. Of course, I had to leave the food 1m away to respect safe-distancing measures.
Uncle Teh was so happy to see me deliver his food that his eyes were lit up. He told me that I was one of the very few people that he would meet during the day and thank me for the delivery.
The encounter not only made me feel proud to help the Singaporean community, it changed my perspective about my values.
Uncle Teh showed me that we should first embrace ourselves and what we have first. That way, you won't regret as much, whatever happens.
I now appreciate being from different cultures and embrace my international background.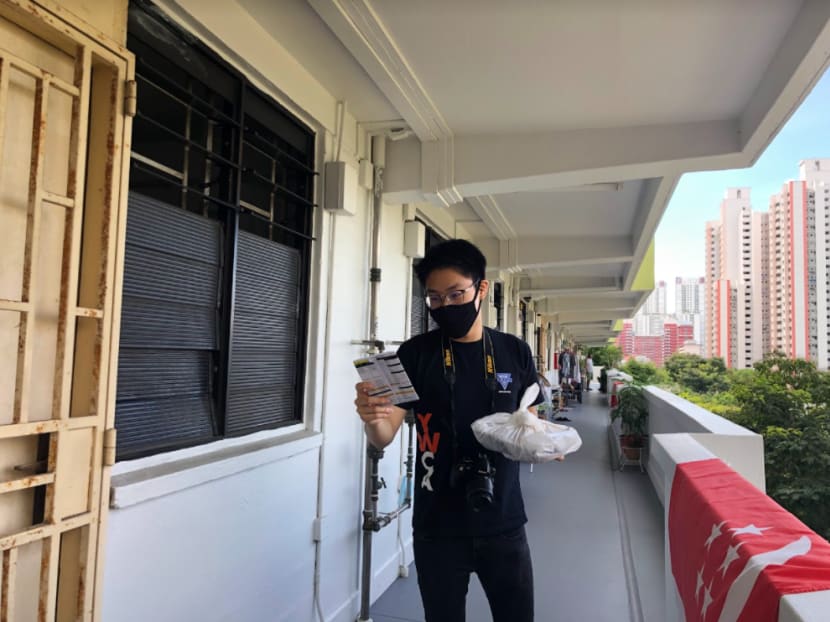 For those who are facing the same identity crisis, you are not alone.
As the world becomes more globalised, I believe that it is easy to be confused regarding your identity.
It took me some time to define mine.
Having multiple cultures should be seen as an opportunity, not a drawback.
I am sharing my story as I believe there will be others like me who are trying to find their identity.
In the near term, I hope to travel to France again and deepen my links with my home country. With the Vaccinated Travel Lane in place, that possibility will soon become a reality as Singapore shifts to a new normal.
ABOUT THE AUTHOR:
Alexandre Loo is a third-year business undergraduate in the "Future Leaders" programme at ESSEC Asia Pacific and Peking University's Guanghua School of Management.