Inclusivity the key to success of cashless drive
In James Gleick's book Faster, an exploration of the acceleration of everyday life wrought by technology, he cites the case of FedEx and its one-time marketing slogan: "When it absolutely, positively has to be there overnight".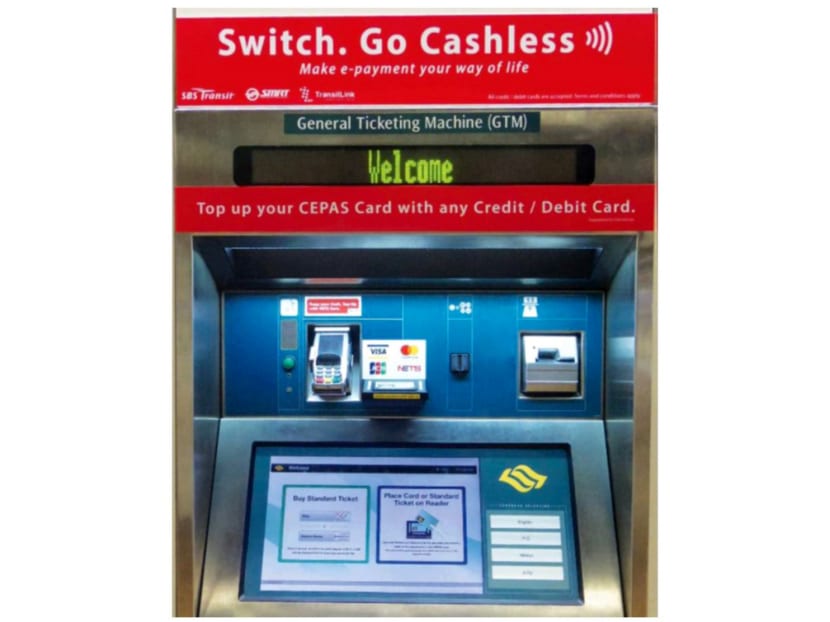 In James Gleick's book Faster, an exploration of the acceleration of everyday life wrought by technology, he cites the case of FedEx and its one-time marketing slogan: "When it absolutely, positively has to be there overnight".
Mr Gleick notes, sardonically, that in the world before FedEx, when it was just not possible for "it" to be absolutely, positively there overnight, "it" rarely had to be.
It is in this light that we ask, just because we can go cashless: Do we absolutely, positively have to? And how do we do manage the transition so that we do not end up with a technological solution in search of a contrived problem?
Singapore has recently resurrected its drive for the country to go "cashless", this time under the Smart Nation umbrella.
The previous national campaign to go cashless started in 1993 with the introduction of the CashCard.
Promoted by the CashCard steering committee, the "mega" card was supposed to replace cash and other payment modes for transactions at ATMs, public transportion, neighbourhood stores, hawker stalls and even school canteens.
A newspaper article reported on the ambitious project thus: "Success of the CashCard depends on consumer acceptance, although failure is unlikely …"
Five years into the effort, then-Prime Minister Goh Chok Tong said that the potential productivity gains from going cashless would help Singapore stay competitive with regional economies that had devalued their currencies following the Asian Financial Crisis.
Singaporeans were encouraged to save time and effort by paying for their online shopping with CashCard readers that they could purchase for between S$50 and S$150.
To encourage adoption, payments at the Registrar of Marriages, libraries, the Traffic Police, and ERP gantries were restricted to CashCards.
More than 20 years after that CashCard effort, six in 10 consumer transactions were still made with cash in 2016.
A survey by Paypal found that 90 per cent of Singaporeans prefer cash payments, resorting to cashless methods only when cash was unavailable. The current cashless drive would benefit from understanding why cash remains king in Singapore.
First and foremost, cashless methods such as the CashCard have failed to eclipse cash in most transactions because they simply do not offer enough of a compelling advantage over cash for many users.
As a bearer instrument that does not require a financial intermediary, cash is exceedingly easy and foolproof to use.
Moreover, cash in Singapore is readily available in usable denominations, counterfeit money is exceedingly rare, and the chance of being mugged in Singapore can be considered negligible.
In addition, cash does not impose a direct financial cost on the user, a quality that is often forgotten but nonetheless crucial to the less-well-off segments of society.
Cashless alternatives often come with hidden costs that these segments find hard to afford. For example, bank accounts linked to debit cards require minimum balances, credit cards require minimum incomes and levy annual fees, and mobile payments require mobile phones and associated monthly service subscriptions.
Even the few dollars that are required as deposits for CashCards and ez-link cards may be difficult for some to afford.
Undoubtedly, having the economy go cashless will deliver many benefits. Not only will it cut down on the hassles associated with handling cash, but reduced friction in payments settlement could also encourage more consumer spending and have a stimulative effect on the domestic economy.
Nevertheless, rather than simply eliminating cash as an option — as has been announced by the Land Transport Authority for some MRT stations and future lines — the current cashless drive needs to address fundamental impediments in going cashless, especially as experienced by the less advantaged.
Here, the example of the Inland Revenue Authority of Singapore (Iras) is instructive. Iras has made the collection of taxes in Singapore highly efficient, spending only 0.84 cents for every dollar of taxes collected.
While a large part of this is due to the ease of tax filing, Iras has also put in a conscious effort to make the payment of taxes convenient and inclusive. Taxes can be paid not just via multiple cashless and online channels, but notably also in cash at service counters, making tax collection inclusive and accessible even to those without cashless means.
Iras has continued to retain the cash option even though the vast majority of taxes are paid via cashless modes. Furthermore, even as Iras continues its transitions towards more electronic modes of communications with taxpayers, it has committed to allow opt-outs from digital correspondences for those who may be less digitally savvy.
Thus, our current national push towards going cashless should prioritise making cashless channels attractive enough such that people transition from cash without coercion, which is exactly how it happened in the oft-cited example of China. Cash can then be eliminated once it dips in popularity.
Forcing the transport system to go cashless at a time when 69 per cent of commuters still prefer using cash to top-up their farecards seems premature from the standpoint of social inclusivity.
Eliminating cash top-ups at MRT stations and bus interchanges would force those who are without cashless means to pay hefty top-up fees — that are as high as 10 per cent of the top-up amount — at other locations such as convenience stores.
Policymakers have been commendably successful at keeping public transport fares affordable by sharing efficiency gains as well as by increasing means-tested subsidies for poorer households.
As a result, spending on public transport has accounted for a decreasing share of household expenditure in the past decade across all income groups.
We should keep in mind this objective of ensuring that public transport remains socially inclusive in the cashless drive, not forgetting that the lowest-income groups, who are more likely to be dependent on cash, are also more reliant on public transport.
On a broader level, it bears remembering, in our Smart Nation push, that technology should rightly not be adopted for its own sake, but only when it supports the aspirations of citizens.
Sociologist and urban policy researcher Robert G Hollands wrote in his seminal paper, Will the Real Smart City Please Stand Up?, that many smart-city initiatives start mistakenly with the blind belief that IT itself can automatically transform and improve cities, rather than focusing more effectively on people and human capital.
Ensuring that our current push towards going cashless is socially inclusive is not only equitable, but will very likely boost adoption rates. If any cashless initiative is able to meet the needs of the most demanding cash users (that is, the less well-off) in the same way that cash currently does an excellent job of, it will absolutely, positively be welcomed with open arms by the rest of society.
ABOUT THE AUTHORS:
Hawyee Auyong is research fellow and Adrian W J Kuah is senior research fellow at the Lee Kuan Yew School of Public Policy.