It's about time S'poreans talk about gender equality, starting with paternity leave and NS for women
The news of a series of dialogues that would culminate next year in a government White Paper on gender equality was the talk of the town last Monday (Sept 21) morning. And it should continue to be the talk of the town until we really do have gender equality.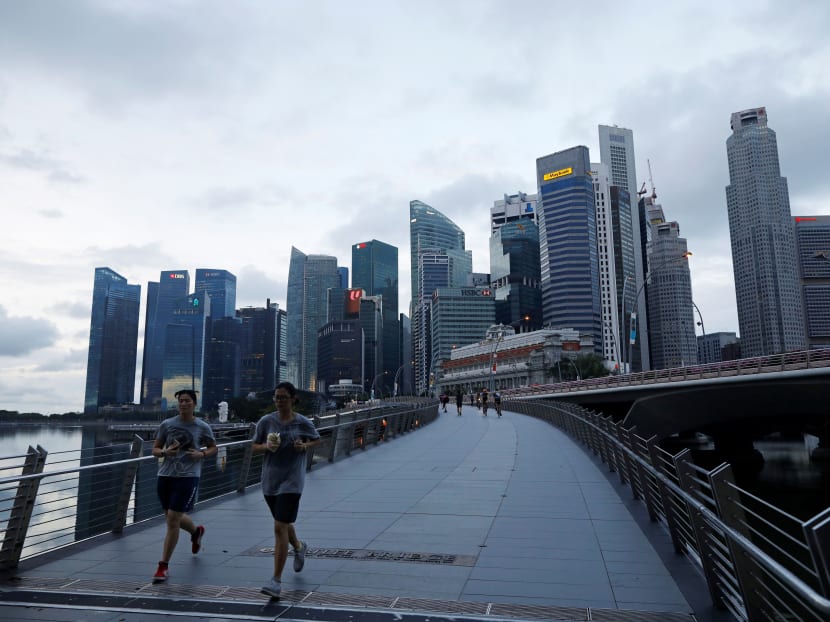 The news of a series of dialogues that would culminate next year in a government White Paper on gender equality was the talk of the town last Monday (Sept 21) morning. And it should continue to be the talk of the town until we really do have gender equality.
Our people are our greatest resource, and we should do everything possible to ensure that each and every Singaporean, regardless of gender or any other attribute, has an equal opportunity to develop their full potential.
The first step is to recognise that, for all the progress that has been made on many fronts, women still face obstacles. Much of this is because, as a society, we continue to cling to the fraying ends of traditional values that say women should be the primary caregivers, that raising children or looking after elderly parents is women's work.
This means women often have to take time out from their paid work and from building their careers in order to tend to the care needs of their families.
These are needs that can be seen to just as well by men — but we must first get away from the mindset that says care work is women's work.
Minister for Home Affairs and Law K Shanmugam hit the nail on the head when, at the first dialogue session on Sept 20, he said that the aim must be to "shift the Singaporean mindset on gender equality and respect for women".
The question that must be discussed thoroughly at the subsequent dialogue sessions is how we are going to achieve this shift.
What is it going to take to get women and men, some of whom may be guided by strong religious or cultural considerations, to be ready to see things in a different light? For some, it may be an almost impossible task.
Which is why, as Mr Shanmugam emphasised, the effort to instill the fundamental value of gender equality must begin when people are young.
"Every boy and girl must grow up imbibing the value of gender equality," he said. "They need to be taught from a very early age that boys and girls are to be treated equally, and very importantly, with respect. It has to be a deep mindset change."
The Singapore Council of Women's Organisations (SCWO) welcomes and fully supports the Government's initiative and will be a partner in organising some of the upcoming dialogue sessions.
SCWO was established 40 years ago to serve as an umbrella body for women's groups in Singapore and to "promote and improve the status of women in all fields" and to "ensure justice and equal opportunity for women".
Our vision for the women of Singapore is "Equal Space, Equal Voice, Equal Worth".
While our focus is on women, we fully recognise that gender equality must, of course, extend to men. The conversations that will be held over the next months should include men.  
As I said in a recent interview, "gender equality cuts both ways and there is also a need to fight the stigma against men who buck traditional male stereotypes, such as those who earn less than their spouses or are the primary caregivers".
"It is not male versus female. I don't see it as a zero sum game," I added. "We should continue to involve men in this because they are part of the equation and part of the solution."
One key topic that should be highlighted and addressed in the discussions is paternity leave. Currently, fathers are entitled to only two weeks of paid paternity leave.
Limiting the scope for fathers to play an equal role in the care of their children reinforces the view that the job of caregiving and raising the child should fall on the shoulders of the mother. 
This is a mindset that we need to change, and one way to help bring about the change is to replace paternity and maternity leave with parental leave.
There are many implications in this for couples and for their employers, but if we are serious about making that essential shift in mindset we should be ready to explore this and look at how we can implement it.
Another issue we should discuss is National Service (NS) and whether it should be extended to include women.
The fact that only males are required to serve NS has led some men to point to this inequity whenever the goal of gender equality is raised.
The reservation about requiring women to serve NS is largely related to the concerns about women being on the frontlines of any hostilities.
But NS does not have to mean merely military service. There are many other ways in which our young men and women can serve the nation, and we should be ready to consider all of these.
It would remove one of the obstacles to full gender equality, and also potentially prove to be very useful for both the nation and young Singaporeans.
These are many other issues and ideas that will need to be looked at, like the elimination of violence against women, for example, or the move to have more women on corporate boards, before the White Paper is presented to Parliament.
Our hope is that the discussions will be full and frank, and that the proposals will be far-reaching.
As we move further into the 21st century, it really is time for Singapore to ensure that we have full gender equality.
ABOUT THE AUTHOR:
Junie Foo is President of the Singapore Council of Women's Organisation, a partner organiser of the dialogue sessions for the national review on women-related issues.