Juggling parenthood and my pursuit of a PhD
A friend of mine who finished her PhD (doctor of philosophy) and then had a child told me having a child is like doing a second PhD. If she's right, I had been doing two PhDs at the same time for three years, and since January, I have been doing three.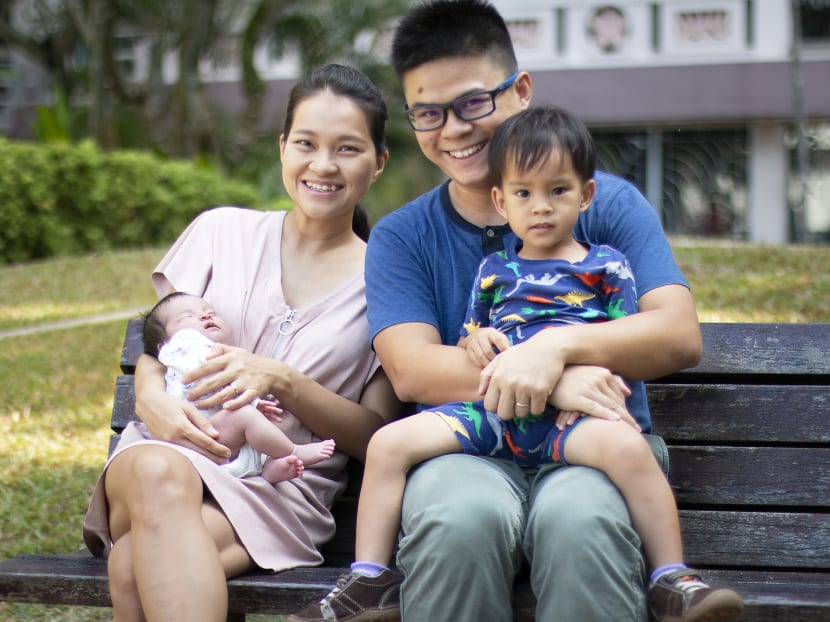 A friend of mine who finished her PhD (doctor of philosophy) and then had a child told me having a child is like doing a second PhD. If she's right, I had been doing two PhDs at the same time for three years, and since January, I have been doing three.
My son, Max, was born two months before I started my PhD programme  in 2016. After my last job, I was a full-time dad for a month and grew really close to him.
Then I started school and the transition was tough. Switching from having a rigid schedule as an engineer to having flexible time as a student, I faced the curse of flexibility. Every day I had to make a choice whether to work at home and be around Max or to go to school to be more effective. And I dreaded making that choice.
I wanted to spend more time with Max, but I also did not want to neglect my work. I thought about Max when working and thought about work when parenting.
I became severely stressed. We've heard about separation anxiety in children, but I felt like I was the one having it as I said goodbye to Max in the mornings.
GETTING HELP
Fortunately, my school offers counselling services to students at no cost. I booked an appointment. Digging up my history, the counsellor unravelled my anxiety: I was not close to my dad, and I didn't want that to be the case with Max. I was overcompensating.
I felt relieved after that session. I'm not my dad. I wasn't happy when my mom told me that he had to quit his PhD when I was a baby, and I wouldn't want Max to think that he's the reason for my struggles. I want him to be proud of me.
And there are many ways for us to bond besides spending time during the workday. So, I made a change; a shift in mindset to concentrate on my work while in school and be a 100 per cent dad while at home.
With this, I could go to work at school in the day and focus on parenting in the evening: Changing Max's diaper, giving him a bath, feeding him, reading to him, and singing him to sleep.
I use my work schedule flexibility only when necessary. For instance, if Max fell sick, I would take him to the doctor instead of my wife so she did not have to apply for leave.
Later, when Max started going to day-care, I made another change. I would start my days at around 5am and have a good two to three solitary working hours before parenting duties kick in.
Because I don't have a fixed time where I need to show up in the office, I could take my time having breakfast with Max, getting him ready, riding him to class on a bicycle and enjoying the ride together while showing him all the fun things on the streets.
I don't have to rush him every morning like many families do. To be honest, it took me two years to make peace with that. 
At first, I would often look at the clock and think, "It's already nine and I'm not leaving the house yet!" But now I'm calm and enjoy the mornings — as Max grows older the mornings have become much more fun too.
HAVING A SUPPORT SYSTEM
By the end of 2018, my life as a father and student had very much settled down. Then in January 2019, my daughter, Dawn, was born, and I had to start over again. But this time I had more experience.
So, although I still face the flexibility dilemma, I try not to regret my decisions. I've learned to be mentally prepared for interruptions when working at home, and to not feel guilty when working at school. I have less time with Dawn than I used to with Max, but I know that we'll have lots of fun as she grows, and I long for that day by day.
The author doing coding while his son Max took a nap in a 2016 photo (left) and him with his daughter Dawn in a 2019 photo (right).  Both photos courtesy of Nguyen Tan Thai Hung.
I would be missing a big part of the story if I didn't tell you about my support system; to do a PhD you need a good one, and even more so with two kids. My wife is the strongest support of all, right from the moment I told her I wanted to quit my job for a PhD.
She believes in me. She has always been there to give me an emotional boost when I'm stressed (for a PhD student that's rather frequent).
She reads about PhD life from books, articles and blogs to understand what I'm going through. My travels for overseas conferences and workshops put a burden on her, but she always encourages me to go.
I count on my parents and parents-in-law as well. They take turns to come over whenever I'm away — this is a big deal as they live abroad.
My mother-in-law came to stay with us for a year to help us with Max, and soon she will come for another year to help us with Dawn. This is important as my wife also works and we can count on our parents to help look after our children.
At school, I have an advisor who is supportive and understanding, and a group of we-are-in-this-together friends. They are also students who are parents, thanks to whom I feel I'm not alone.
Max fell from bed early one morning, and that day, I was a lost soul at school. A friend came over to check in on me. He told me that both his children fell off the bed when they were small, and that all children fall no matter how hard you try to protect them, so you can't keep blaming yourself for it. That was comforting.
But the most surprising support, which I didn't realise at first, came from my children. They help me switch off from work, give me my daily dose of laughter, and make my life meaningful. In fact, they help me keep my sanity. 
There were times when I felt hopeless, but looking back, I think being a parent while doing a PhD is a blessing in disguise. Being a student helps my parenting, and being a parent helps my "student-ing".
Besides this symbiosis, it is also important to seek professional help when needed (I would probably have become depressed had I not), and having a good support system of family and friends is crucial. I hope my story resonates with other student-parents out there.
We are not alone, we will make it through. And who knows, maybe years later we'll look back and realise that this is the best time of our lives.

ABOUT THE AUTHOR:
Nguyen Tan Thai Hung is pursuing a PhD in water resources management at the Singapore University of Technology and Design. This is adapted from a piece which first appeared in The Early Pages, the blog site of the Past Global Changes — Early Career Network for scientists and researchers.