Lifelong employability is more than lifelong learning
​Lifelong learning has been something of a national buzzword for quite some time. In the face of globalisation, economic restructuring, and increasing career transitions, continuous self-improvement and reskilling have become the clarion call for ensuring lifelong employability.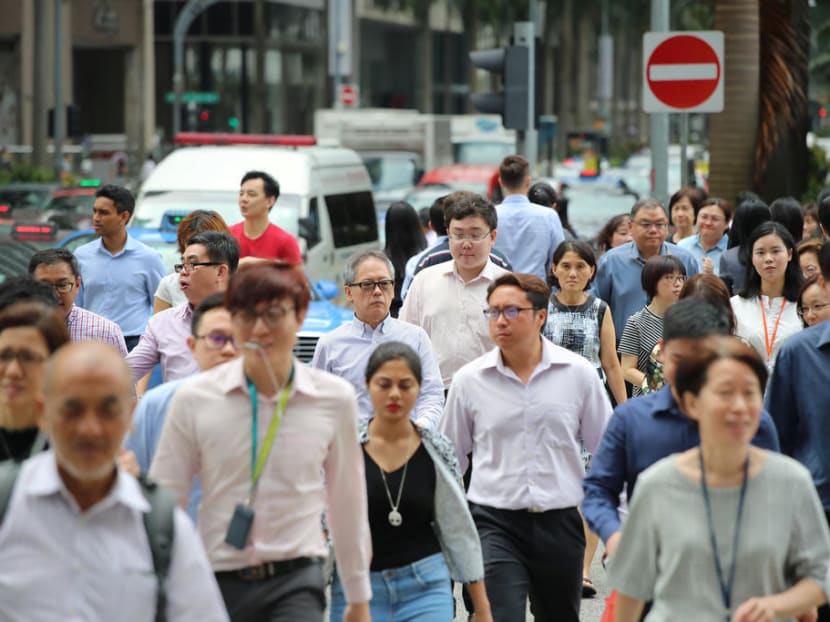 Lifelong learning has been something of a national buzzword for quite some time. In the face of globalisation, economic restructuring, and increasing career transitions, continuous self-improvement and reskilling have become the clarion call for ensuring lifelong employability.
Without doubt, there is much to commend the Government's efforts in this area, not least the SkillsFuture Credit. 
Yet, there may be more to staving off retrenchment and redundancy than teaching new tricks to mid-lifers, many of whom fall into the "sandwiched generation" who have to look after aged parents and their own children. 
They are typically more risk-averse and view career transitions as risky. They tend to be unmotivated to actively pursue career transitions because the opportunity cost is too high.
Continuing education and training (CET) is undoubtedly necessary to remain relevant in an ever changing job market.
However the success of mid-career transitions also depends on how workers and employers feel about the change. 
Research shows there is a positive correlation between worker disposition and their employability. How workers think and feel about CET is also crucial.
Based on my research, I propose that the ABC model, which includes attitudinal, behavioural and cognitive dimensions, can help mid-lifers to steadily board the moving escalator, and be ready for the new career concept in this ever-changing world.
Attitudinal domain: Personal adaptability and optimism
In 2010, then Minister Mentor Lee Kuan Yew boldly suggested that there should be no retirement age for Singaporeans. The idea was derided by many, especially in social media.
Yet, Mr Lee's suggestion was well-intentioned and rational. 
The key is to put aside mental models of "enjoying the silver or golden age" as early as possible.
Rather, we should redefine the traditional view of the silver age to make the idea of lifelong employability then becomes more palatable.
Lifelong employability implies adaptability, resilience and readiness for a career switch. 
One of the interviewees in my research was Sam. He was a banker for 26 years before being retrenched in 2008 during the global financial crisis. 
He was 45 and feeling the financial strain of being in the sandwiched generation. He was also having difficulty keeping up with technology.
He knew he had to make a decision: Go through the pain of career transition and gain 30 productive years, or hang on and run the risk of obsolescence. 
He decided on the former, and enrolled in a five-year part-time Doctorate of Business Administration programme.
"The decision entailed many sacrifices. I had to fight against many fears and old beliefs," he said. 
"The pain involved in the process of change was very intense. It was a test of perseverance and self-discipline to go through the process of change, especially to restart the engine and go back to school."
But Sam was motivated, adaptable and determined to change. Today, he is a banking and finance lecturer at a local university.
He says: "Adaptability is important because mid-life career change requires the individual to take on a new identity and humble himself in the new career."
Behavioural domain: Proactive action and resilience
Beyond mindset and attitude, behavioural change is key to successful career transitions. 
When it reaches the age of 35, an eagle knows that to make it to 70, it needs to transform itself for the second half of its life.
It breaks its beak by repeatedly hitting it against hard, cold stone. It scratches its talons against rock to dislodge the old ones that have become long, curved and ineffective. 
When a new beak and talons emerge, it uses them to pull off its old feathers that have become thick and heavy, so that it can grow new ones. 
The new beak, talons and feathers are needed for the mighty predator to fly, dive and hunt effectively for another 35 years.
This painful self-mutilation takes 150 days and is undertaken proactively, preemptively even, to effect a renewal that will give new life to the eagle. 
Likewise, individuals going through mid-career transitions need to take proactive action to change their behaviour. 
The process may be long, and they will need the motivation to change and resilience to face setbacks along the way.
Cognitive domain: Self-awareness and career motivation
Studies show that job transitions during middle adulthood are one of life's most challenging and traumatic experiences. 
Researchers report that managers over 40 run the risk of being displaced due to lack of new skills and competencies. 
However, recent qualitative research shows that the first key to employability is self-awareness of one's career identity and motivation.
Self-awareness of career identity helps individuals to clarify two key questions: "Who am I?" and "Why do I need to transition to a new career?" 
Knowing their career motivation helps individuals to understand what they value most, and answers the question: "What motivates me?"
Take Mr Lim, for example. 
He joined the civil service in 1986 after his graduation and has not upgraded himself since then. 
He is part of the sandwiched generation.
Recently, a younger scholar became his superior. 
With a new vision, energy, drive and wanting to prove himself for promotion, the young boss is placing tremendous pressure on Mr Lim. 
After years of routine, Mr Lim is unable to meet his boss' expectations. 
"What can I do? I am sandwiched in between: I am too old to make a career switch. I have financial burdens to fulfil, and the opportunity cost is too high if I choose to change jobs now," he says. 
"I have to live with this unreasonable and task-focused boss."
Like Mr Lim, some middle-age workers have an expectation of lifelong employment and do not think about managing their careers, and planning for lifelong employability. 
As a result, they find it difficult to switch careers or plan for job transitions.
Moving escalator and new career concept
Public initiatives to help older Singaporeans stay employable are most laudable. 
Yet there is more to securing a fruitful second, or even a third career than lifelong learning. 
Perhaps efforts to cultivate lifelong employability may need to be expanded to include helping middle-age professionals gain a better self-awareness of their desired career goals and motivations.
The aim should be to plan their own careers, to expect and accept frequent change, even to proactively take action to transform themselves for the moving escalator and new career concept in today's job market.
The ABC model proposed above may be a good start for the various agencies such as Workforce Singapore, Institute for Adult Learning, NTUCLearn, SkillsFuture and career coaches to help and educate middle-aged employees as they prepare for or undertake a career transition.
Individuals, both young and old, need to embrace the new career concepts of the moving escalator, gig economy and flexible or contract work, instead of the old career model of life-long employment. 
Like the eagles, employees need to gain greater self-awareness about the need for change, and prepare for it with a healthy dose of optimism to complete the journey of lifelong employment. 
ABOUT THE AUTHOR:
Koh Cheng Boon is a senior lecturer who teaches organisational behaviour and leadership at the Nanyang Business School, Nanyang Technological University.