Making sense of the Malaysian civil service swing in election
Data emerging from Malaysia's May 9 election results suggests that a swing in the civil service was crucial to Pakatan Harapan's victory. So what went wrong for Barisan Nasional among civil servant voters?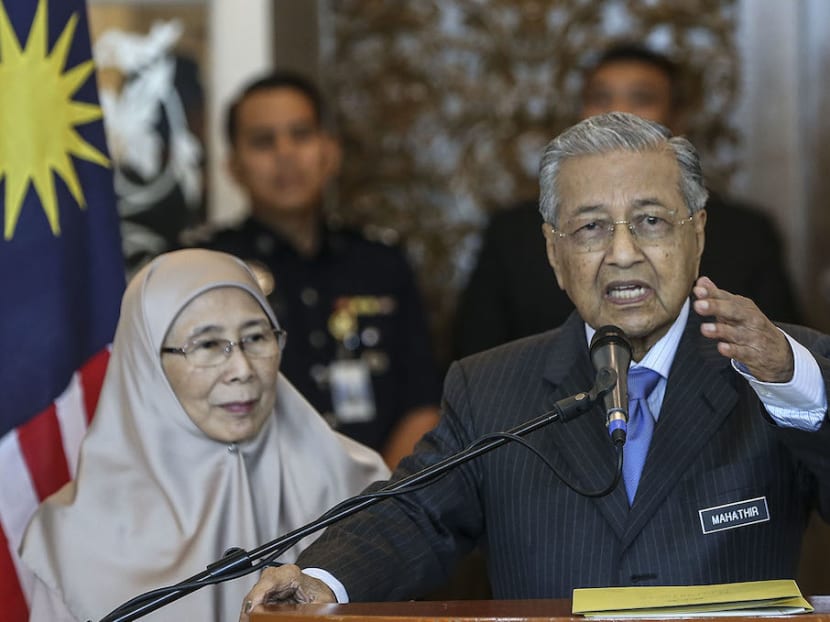 Data emerging from Malaysia's May 9 election results suggests that a swing in the civil service was crucial to Pakatan Harapan's victory.
At 1.6 million strong, or roughly 12 per cent of eligible voters, civil servants have historically been considered a vote bank for Barisan Nasional.
Grassroots members from both coalitions estimate that anywhere between 70 per cent and 90 per cent of civil servants have traditionally voted for BN, though there are two caveats.
First, it is not possible to definitively determine how the civil service as a whole voted, except in seats with early voting for civil servants and seats with large civil servant populations.
Second, given that BN's share of the popular vote has fallen since 2008, it is possible that some civil servants have voted against it in previous elections too - but just not enough to contribute to BN's fall.     
While BN still won a majority of votes by civil servants, its share of their support appears to have dropped significantly in last month's election.
In Setiawangsa, a constituency in the Northeast of Kuala Lumpur, BN only won 56 per cent of votes among military and police personnel, who accounted for nearly a third of all eligible voters there.
This information was obtained from the breakdown of votes per polling station. Being early voters, the military and police cast their ballots at separate stations.
Much like in 2013, they were expected to vote for the BN candidate and propel him to victory even if he performed poorly with the rest of the constituents.
Instead, a swing in the military and police votes propelled PH's Nik Nazmi Nik Ahmad to victory.
Further down south in Putrajaya, a constituency where residents are almost exclusively civil servants and their families, BN secretary-general Tengku Adnan Tengku Mansor retained his seat with just 49.5 per cent of the popular vote – his worst showing.
In 2013, he won the seat with 69.3 per cent of the vote.
Prior to the election, a member of BN lynchpin party the United Malays National Organisation mentioned to me that the midweek polling day would not hurt BN because it counts among its supporters civil servants, who have been both loyal and easy to mobilise.
Furthermore, the long-ruling coalition has been quite adept at providing enticing goodies for civil servants each election season – from cash handouts and pay hikes to post-graduate scholarships.
So what went wrong for BN among civil servant voters this time round?
Civil servants who voted for PH can be split into at least two camps.
The first group is made up of relatively low ranking personnel, with whom PH's campaign messaging centred on the rising cost of living resonated.
They do not earn much and therefore struggle to cope with rising prices as well.
Notably, I was told that an entire contingent of military drivers voted against BN.
For the second group of higher ranking personnel, the issue of prestige was crucial.
They tend to juxtapose Datuk Seri Najib Razak's prime ministership as a scandal ridden tenure against Dr Mahathir Mohamad's first reign, which they perceive as having made Malaysia an internationally respected country.
There is a nostalgia for the period in which Dr Mahathir is perceived to have made Malaysia greater than it is today.
While this point was salient in PH campaigns nationwide, it was likely to have impacted higher ranking civil servants more precisely because they have chosen to commit themselves to serving the country.
The least they expect was to be able to feel proud of the country they serve.
The change in voting patterns by civil servants has significant implications for the future of Malaysian governance.
It is clear that PH still has some way to go before it can claim mass support from the civil service.
While this will have implications for PH's chances in future elections, a more pressing concern would be the ease of the transition of power in the short to medium term.
Political leaders across the divide have claimed that the transition power between them has been smooth.
Yet, a more pressing test will be the way in which the transition among civil servants at ministries and state institutions will unfold.
As it is, numerous ministries still do not have Ministers now.
It will be important to watch how the majority of civil servants, who ultimately voted BN, adapt to the new administration.
Will the decades-long entrenchment of a pro-BN political and organisation culture be resistant to ideas from the PH leadership? Will BN loyalists limit the ease at which new policies can be implemented?
Ultimately, transitions of power are contingent upon the cooperation of people at all levels of bureaucracy – not just the top.
Already, there appear to be signals of attempts by the PH leadership to consolidate power and authority within the bureaucracies by side lining those believed to be BN loyalists.
A week after PH won the election, Dr Mahathir announced that 17, 000 politically appointed civil servants will be axed as a cost-cutting measure.
Insofar as this may help the administration trim the fat off excessive government expenditure, it is hardly coincidental that these 17, 000 were appointed under the Najib administration.
Firing them not only appears to be a convenient means to remove BN loyalists, but also an ominous warning to those who remain oriented towards BN: If you stand against us, you will be next.   
ABOUT THE AUTHOR: Prashant Waikar is a research analyst with the Malaysia Programme at the S Rajaratnam School of International Studies at Nanyang Technological University.