Making Singapore more senior-friendly
It is rush hour on a weekday morning and an elderly woman was holding up buses as she tried to figure how best to get to Boon Lay. She seemed to have problems communicating with the bus drivers, but no stepped forward to help. A seemingly nondescript incident like this raises urgent questions on how age-friendly Singapore is towards our ageing population.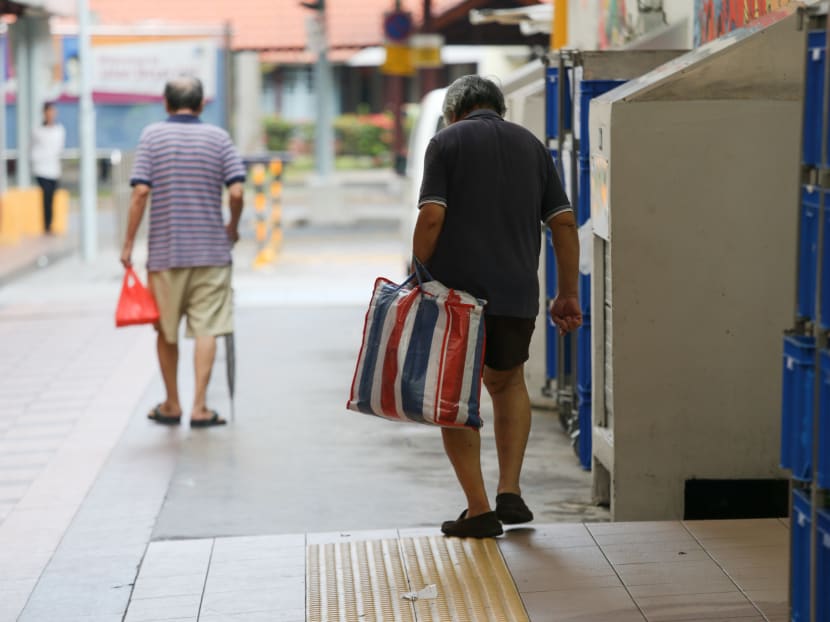 It was 8 am on a weekday at the bus stop. Normally the buses pick up passengers like clockwork, pulling in and out of the bus lane sequentially. It was different that day.
One of the buses lingered longer than usual. A stocky female bus driver alighted from the bus, holding the arm of a woman who looked like she was in her late 70s.
Speaking loudly in Mandarin, the bus driver explained to no one in particular that the elderly woman had boarded the wrong bus.
The driver led her to a second bus behind, but it did not move and soon a third bus had arrived.
A small crowd of people, mostly dressed in office attire, was at the bus stop.
Like me, many were likely curious to know why the elderly lady had not taken her seat on the second bus?
What was causing the delay? But none of them did anything, so I decided to approach the bus to find out what had happened.
It turned out the elderly woman was still on the wrong bus.
The driver tried to explain to her in Hokkien that she should take bus service 30 to go to Boon Lay.
She understood Hokkien but could not fully comprehend the directions he gave her.
None of the passengers on that bus budged.
I told the elderly woman I would wait with her at the bus stop until her bus arrived.
The bus driver expressed his thanks as we alighted and order quickly resumed as passengers boarded and the bus sped off, trying to make up for lost time.
I asked the elderly woman to take a seat at the bus stop while we waited. My Hokkien was basic and I could not sustain much of a conversation with her.
But I understood that she was embarrassed at the inconvenience she might have caused. Whenever she saw a bus draw near she would ask if that was the bus she should take. About 10 minutes later, bus service 30 arrived.
I escorted her to the bus and explained the situation to the driver.
He was younger than the first two bus drivers and his accent identified him as an immigrant from China.
With an ageing population and fewer Singaporeans willing to take up jobs in the mid-skilled sector, more companies are employing immigrant employees like this bus driver.
He did not speak Hokkien, so he told me to ask the elderly woman to take a seat by the door.
I assured her the bus driver would inform her when the bus reached Boon Lay.
I alighted and the bus continued on its way.
As I waited for my bus, I hoped she would arrive at her destination.
A million thoughts ran through my mind. Why did she not grasp the directions the second bus driver had given her even though he spoke to her in Hokkien? Could I have done more?
Why did none of the passengers waiting at the bus-stop or on the buses that she had boarded offer their assistance? Perhaps they did not understand her mother tongue, Hokkien? Or was it fear of being inconvenienced that stopped them from stepping forward?
A seemingly nondescript incident like this raises urgent questions on how age-friendly Singapore is towards our ageing population.
The World Health Organisation's Global Age-Friendly Cities Projects defines such a city as one that 'adapts its structures and services to be accessible to and inclusive of older people with varying needs and capacities'.
Urban planning tends to be informed by and built around the needs of younger and able-bodied people. Incorporating the views of older Singaporeans in urban planning and redevelopment is crucial, both to ensure that the built environment is enabling to them and to encourage their participation in civic life.
Beyond urban infrastructure and language, do we care enough to pause during our daily routines and consider the needs of an older person as we journey along the roads we take?
The Agency for Integrated Care has implemented an initiative known as the Community Network for Seniors to enrol voluntary welfare and grassroots organisations in the government's efforts to reach out to isolated seniors, and to disseminate information on social activities for older Singaporeans.
This is a step in the right direction.
Beyond government-led efforts, schools and workplaces can cultivate a stronger awareness amongst students and employees respectively on being mindful towards the needs of the seniors in their midst.
Community involvement projects usually bring participants to visit seniors in residential nursing homes, but just as important are the different forms of engagement that can take place with older Singaporeans in everyday life, both within and outside of one's home.
For example, training younger Singaporeans to recognise signs of disorientation or social isolation amongst seniors, or equipping the younger generation with conversational skills in Chinese dialects, Malay or Tamil can enable them to reach out to the older generation more effectively.
As Singapore's ageing population increases, it is imperative that the roads we take involve such steps now, to bridge age divides and strengthen intergenerational relations within the family and in society.
ABOUT THE AUTHOR:
Elaine L E Ho is Associate Professor at the Department of Geography, National University of Singapore. She is co-author of Care Where You Are: Enabling Singaporeans to Age Well in The Community. This is adapted from an essay which first appeared in The Birthday Book 2018: The Roads We Take, a collection of 53 essays by a range of Singaporeans and Singapore residents reflecting on our individual and collective journeys as the Republic turns 53. TODAY will be carrying other essays from the book in the coming weeks.