Of mothers and tongues
My clearest memory of Mother Tongue (MT) classes in school was sitting in the examination hall, terrified, trying to figure out what I was supposed to do.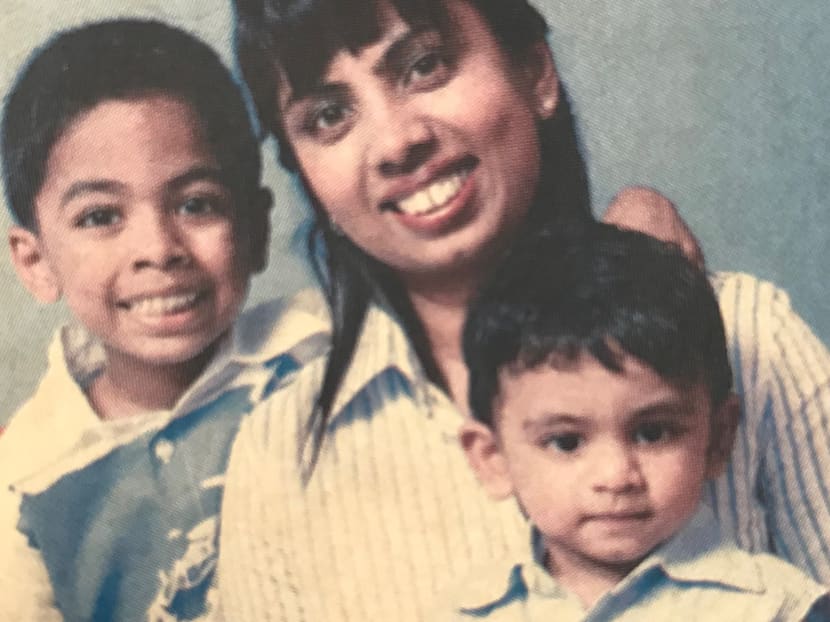 My clearest memory of Mother Tongue (MT) classes in school was sitting in the examination hall, terrified, trying to figure out what I was supposed to do. My default mechanism was to think and plan in English and translate it into Tamil. As you can imagine, that was quite a terrible strategy and I barely passed.
It was not surprising because no one except my grandma spoke the language at home. 
My parents learnt Malay but by all accounts, we were a singularly monolingual family who spoke English at home. So while Tamil was technically my mother tongue, the reality was quite different.
I am a product of South Indian migrants. My grandparents came here and built their lives. I grew up with the food, music and movies of their heritage. But honestly, by the time it came to my siblings and me, English and American culture all but took over. For me, it's A&W, Tears for Fears and Top Gun.
So to sit in class and read turgid texts from India was alien and dispiriting. It didn't help that teachers didn't really know the meaning of engaging learners.
As far as the MT teacher was concerned, you showed up for lessons, got yelled at for not reading passages properly and if you did badly, well, that's on you because you just didn't put in the effort.
Thankfully, I managed to pass and when I was rid of it after junior college, oh, how marvellous it felt! The pebble in my shoe was finally out and I could live my fully "English" life.
Looking back, was it useful? Well, the best thing I can think of about my ability to speak and understand Tamil is that I can say something to my mum or husband about someone who doesn't understand it.
Something like a secret language, that elicits giggles and guffaws. It's nice to chat with Indian waiters and watch the odd movie without having to rely on subtitles.
Perhaps the best use of the language came when I stepped into the newsroom as I embarked on a journalism career.
I had to start using my smidgen of Tamil — being one of the few Tamil-speaking reporters on the news desk, I ended up doing interviews involving Tamil speakers. That was truly when my MT lessons came in useful and for once, I was grateful.
ENTER THE CHILDREN
And then came the children. Determined to immerse them in a more Indian environment, we enrolled them in Sarada Kindergarten- filled with good teachers, songs, poems, playgrounds and other Indian kids.
My hope was that my boys might find a bit more interest in the language; it might stick a bit more than it did with me. The kindergarten was marvellous but sadly, my complete lack of follow-up at home meant my tedious MT journey was set to continue for many long years yet.
I should have read Tamil books, played Tamil songs and watched Rajinikanth movies at home. Instead, I read Goodnight Moon, Harry Potter, watched Star Wars and listened to Coldplay and Police with them. I still remember the younger one (and the fellow who struggled far more than his brother did), indignantly telling his teachers at Sarada: "I am English, not Tamil."
And thus began the cycle of dismal grades, the yearly admonishing at parent-teacher meetings, the many (hopeless) hours of tuition, the tears and the tantrums. At some point, I simply gave up and decided that this was a burden my boys had to bear, the way I did, until the shackles were off.
And so far, we are hanging by a thread — like me, my boys scrape through to jump onto the next ship.
All through those years, I wished for a change in policy. "Why can't they drop MT?" I'd wail to anyone willing to listen.
But now, out of the trenches and with a little more perspective, I understand that this MT business is complex.
My husband's nieces and nephews speak Tamil and have a richer environment. They get As for the subject easily and this is a huge advantage to them when it comes to aggregates, points, and getting into good schools.
The same is true for kids who excel at Malay and Chinese. And yet, what is one group's advantage is another's disadvantage — for my kids, a key examinable subject affects final scores and that's something I have come to accept.
The reality is that languages are tough for some. And you need a fully immersive environment to do well. One quick fix can be in the teaching. It has to shift to suit the learner, so in this sense, the tiered system works.
If you are good, you do different things. If you are anything like my boys and me, then a reduced, simplistic syllabus works.
I saw this happen with my younger boy and I am thankful he has an option suited to his ability. I've stopped worrying about how it would influence his grades and started being grateful he can manage it better.
The bigger picture is how it is pegged to national exams and the stress that comes with that. That is a lot harder to dismantle and deal with — both for policymakers and for parents and their children.
It's still a work in progress and in the meantime, we celebrate every small achievement.
Like Ethan passing his Tamil "B" O-level exams last week. We ate pizza and played Kendrick Lamar on full blast to celebrate this moment of joy.
Which will last until we have to jump over one last hoop next year.
ABOUT THE AUTHOR:
Crispina Robert, a mother of two, is a former journalist who now teaches media studies.