Overcoming the challenges of organising community aid in a crisis
In recent weeks, Singapore has seen a blossoming of Google Docs and spreadsheets, Facebook Groups, and Telegram groups, all aimed at supporting communities in need. Such community initiatives speak to the heart of an age-old concept — that of mutual aid.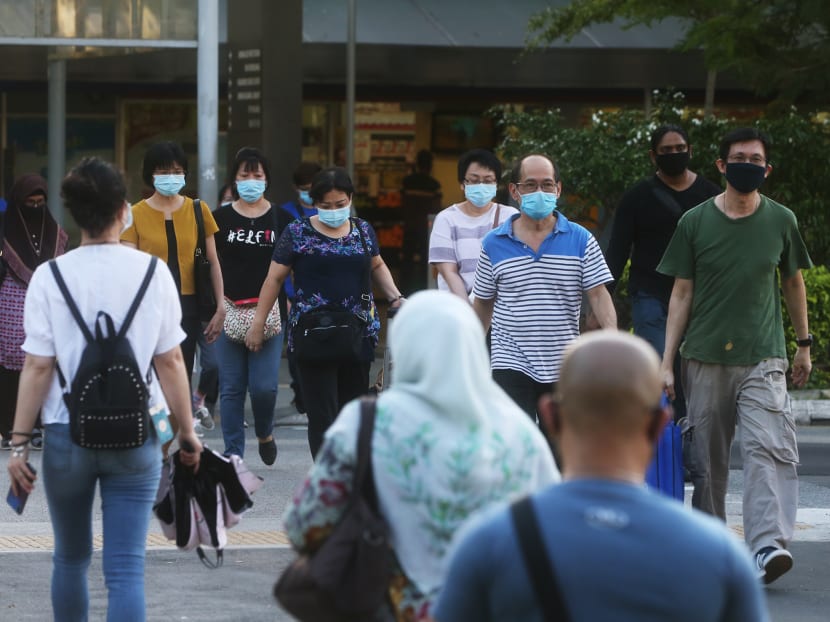 The Covid-19 crisis has exposed weak spots in every society, illuminating the failings of the status quo.
But thankfully, it has also shown us a potential way forward.
In recent weeks, Singapore has seen a blossoming of Google Docs and spreadsheets, Facebook and Telegram groups, all aimed at supporting communities in need.
For example, one spreadsheet collates the needs of different migrant worker non-government organisations during this time, while another puts together the details of volunteer tutors who could help students during the home-based learning period.
Meanwhile, the Hawkers United-Dabao 2020 Facebook group serves as a repository for hawkers to advertise their fare, while Telegram groups have been created for different areas of Singapore to match small businesses with residents in the area.
Such community initiatives speak to the heart of an age-old concept — that of mutual aid.
WHAT IS MUTUAL AID?
The concept of mutual aid was popularised by the Russian philosopher Peter Kropotkin in his 1902 book Mutual Aid: A Factor of Evolution.
Reflecting on his observations about the animal world, he traced the development of the Darwinian conception of survival of the fittest throughout human history, and found that the tendency to mutually help one another was "deeply interwoven with all the past evolution of the human race".
In short, human beings have a natural tendency to cooperate with one another rather than wage an individualised "war of each against all", which many social Darwinists would claim as the driving force of evolution.
He concluded that the most prosperous species were those that mutually supported and protected each other, and mutual aid "is the real foundation of our ethical conceptions".
At its core, mutual aid is about the voluntary and reciprocal exchange of resources between people as a fundamental organising principle of society.
Mutual aid groups often spring up during times of crisis, when government systems tend to be overwhelmed.
For example, the Occupy movement in the wake of the global financial crisis operated on such a principle and was vital in providing aid during the wake of Hurricane Sandy in the United States in 2012.
However, there are several challenges to organising mutual aid initiatives.
They may not get to those who may benefit the most out of it, or reach a critical mass needed for them to be more effective. It is sometimes hard enough to organise in person, let alone during a crisis when contact with each other in public is either not allowed or discouraged.
If such initiatives grow and become larger, that is a good sign and shows that they are reaching the right people. But they may also become disorganised due to their bottom-up nature and lack of hierarchy.
There's also the danger of information overload — social media is unstructured and being constantly inundated with news of such initiatives may be overwhelming to some, causing "analysis paralysis" and leading one to not take any action at all.
Finally, mutual aid is rooted in trust. If people do not bother to cultivate trust amongst each other or end up abusing others' generosity, such initiatives will not gain traction.
COLLATING THE INITIATIVES
Mindful of these challenges, a group of us set up the Covid-19 Mutual Aid Hub in early April.
It started out as a Facebook post from my friend containing a set of graphics categorising different types of community organisations and initiatives as well as providing links to those initiatives.
We soon expanded this to a Google Docs and eventually to a website, where one can more easily search for different categories of initiatives or sort them according to the type of resources that one is contributing.
Although we were not aware of it when setting it up, a spreadsheet with similar aims was created by social cooperative A Good Space in February, and is also a useful resource to get in contact with different community organisations.
On our part, we hope that the hub, with its centralised search portal, would help people cut through the mass of initiatives more efficiently without feeling overwhelmed.
It could also help them to get a clearer idea of which initiatives they feel they can contribute better towards.
More importantly, even though it is a website, the platform is entirely self-sustaining — other than a few of us maintaining the backend, people are free to submit their own initiatives that they have set up.
By doing this, we intended to maintain that "community" spirit, even if it is just a repository of various initiatives.
This reinforces a key tenet of mutual aid, which is reciprocity. People should always be empowered to contribute according to their own capacity.
A good example of this concept in action is the Wares Mutual Aid spreadsheet, which simply lists out support "needs" and "offers".
People can list one or the other — there is no obligation to do both. They are also encouraged to form mini groups to support each other.
Some people may be wary of this method, as you cannot immediately tell if someone's requests for help are genuine. This is where the act of contacting the other party, chatting with them to learn more about their situation, and verifying documents if needed comes into play.
This, in effect, creates independent mini-communities united in virtual solidarity that are also rooted in trust.
This act of segmenting aid relief into mini-communities could also help to solve the problem of initiatives becoming too large and unwieldy, maintaining both the bottom-up nature of such initiatives as well as their overarching aim.
We are heartened by the response to the Covid-19 Mutual Aid Hub. Many people have shared it on social media and submitted their own initiatives.
Others have also volunteered help in expanding our social media presence to reach more people, as well as to improve our website. The reciprocal spirit of mutual aid lives on.
Moving forward as Singapore exits the circuit breaker, we want to adapt the platform into a general resource hub, helping independent initiatives adapt from being a short-term stop gap to a long-term support system that is proactive in nature instead of reactive.
Helping to develop a long-term vision and management system for such initiatives will go a long way towards bolstering societal resilience and preparing for the next crisis.
PREPARING FOR A POST-COVID FUTURE 
The Covid-19 crisis has reshaped our way of life, and it is looking more likely that nothing will be the same again.
In a post-Covid future, we must not let mutual aid community initiatives wither away.
Rather, we must build on this spirit of solidarity that has developed to support these mutual aid groups and the communities that they sustain.
Building a society based on the principle of mutual aid that sustains and uplifts the most vulnerable is not only desirable — it is necessary. After all, we are only as strong as the weakest link amongst us.
The spirit of solidarity and #SGUnited that has emerged out of this crisis portends a brighter future for Singapore. Let us work hard to ensure we are here for each other, for the long haul.
ABOUT THE AUTHOR:
Isaac Neo Yi Chong is a Master's student at the S. Rajaratnam School of International Studies, Nanyang Technological University.