Protecting the consumer rights of air travellers
The aviation industry, more than any other, has received a lot of attention in recent years about fair treatment of consumers. It is therefore commendable that Singapore is taking action to protect the rights of customers, even though this has come some years behind other countries.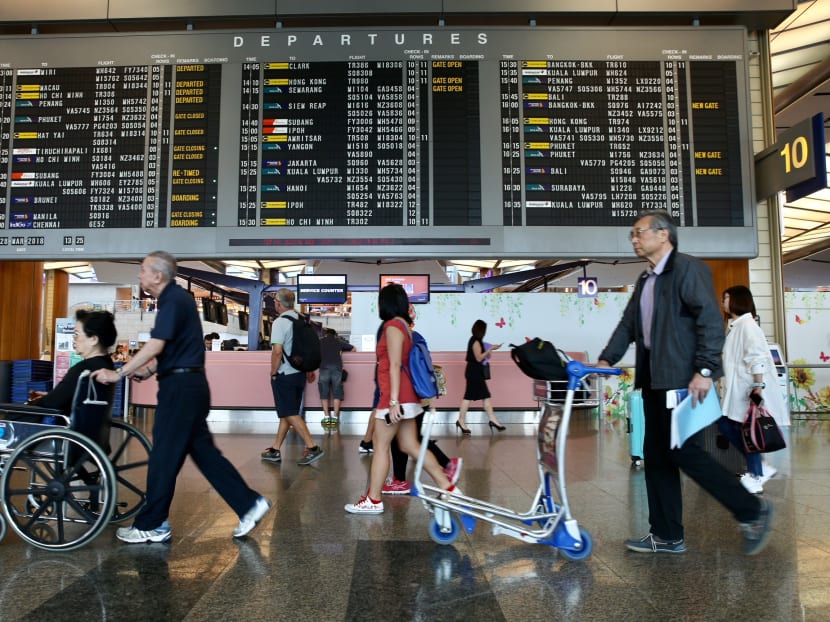 The aviation industry, more than any other, has received a lot of attention in recent years about fair treatment of consumers. It is therefore commendable that Singapore is taking action to protect the rights of customers, even though this has come some years behind countries such as Australia, the United States, Canada and member states of the European Union (EU).
The Competition and Consumer Commission of Singapore (CCCS) has proposed guidelines for businesses to help them avoid an infringement of the Consumer Protection (Fair Trading) Act. The proposals apply to both online and offline transactions and are particularly relevant to the aviation industry.
Consumers are usually not any wiser whether they have got a fair deal. They have neither the resources nor time for adequate research on comparable offers. Most purchases are made in good faith based on the information provided by the supplier.
The CCCS guidelines encourage suppliers to make fair representation of their offers so that consumers can make an informed decision.
A prevalent malpractice is drip pricing, which does not disclose both mandatory and optional charges upfront.
This makes it difficult for consumers to compare prices, and they may be misled to assume that taxes and other charges are the same with every airline when in fact these vary widely. Consequently, they may make a purchase on incomplete price information.
In aviation, this has become a major issue as more airlines adopt the model of charging add-ons to the basic fare. It is not surprising that in some cases the ancillaries may cost as much as the basic fare. Most airlines advertise their fares as "from" a certain low price to lure customers to their booking site, only to discover different levels of fare.
A basic economy fare, for example, does not enjoy certain perks such as seat selection at the time of booking or a check-in luggage entitlement, and may have restrictions such as being the last to board.
Another issue is when the advertised price is non-existent even with the qualifier "from" in very small print, as I had experienced recently trying to book a ticket from Singapore to Seoul. At the end of the transaction, I was shown a higher fare. This clearly contravenes the CCCS guidelines.
An errant airline could also display a fare as being "sold out" to persuade consumers to consider a higher fare or pressure consumers to make a hurried purchase through scare tactics such as "only one seat left". In truth, there are seats available but at a higher price.
It is common knowledge that fares may go up or down in real time and airlines are able to technologically adjust the prices according to the demand. While it is a difficult situation to monitor, it calls for a closer look by the CCCS.
A more visible form of drip pricing is the use of pre-checked boxes by default, resulting in consumers  unwittingly buying unwanted add-on products.
Last year, Singapore Airlines, Scoot and Jetstar were ticked off by the Consumers Association of Singapore for not being more transparent in their ticket pricing and booking process when they implemented a feature to automatically include travel insurance unless the consumer opts out.
A plethora of airlines across the globe have been fined for misleading the consumer, such as Air Canada, AirAsia, Jetstar Airways, Ryanair, Southwest Airlines and Virgin Australia. Singapore should consider giving the CCCS guidelines more bite by imposing penalties for non-compliance.
Consumer rights groups are also pushing for better customer service and fairer treatment of travellers beyond fare misrepresentations. Ryanair was fined by Italian competition authority AGCM last year following complaints about the difficulty of obtaining reimbursements, changing bookings and arranging alternative flights following cancellations.
Likewise, American authorities last month fined Japan Airlines for making passengers wait more than four hours on the tarmac before they could deplane.
There is also the issue of compensation for passengers affected by flight disruptions. In the US, airlines are obliged to compensate passengers who are bumped off a flight due to an overbooking situation. Additionally, in Canada and the EU, regulations stipulate the amount to be paid to passengers affected by a long flight delay or cancellation.
Despite its good reputation, Changi Airport is not immune to flight disruptions. Following a Scoot delay of 22 hours, former Scoot CEO Campbell Wilson suggested that "low airfares come with a quid pro quo". 
This is turning a blind eye to how flight disruptions, whether incurred by a full-service or budget carrier, not only inconvenience and distress the passengers but also cost them additional expenses making alternative arrangements and staying in a place longer than planned.
Even if airlines claim they are not bound by obligations to affected passengers and that this is stated in the fine print, they may be said to have concealed material facts in a manner that is likely to be missed by the customer according to the CCCS guidelines.
It attests to the vulnerability of consumers who have come to realise that seeking redress with an errant airline on their own can be tedious, frustrating and costly with no guarantee of success. That's why they need regulations that mandate compliance within a legal framework.
ABOUT THE AUTHOR:
David Leo is a published author and an aviation veteran, having worked in airline and airport operations for 30 years.