Singapore in a cybernetic age
​We live in the midst of one of the greatest periods of change in human history, facilitated by technology. Virtually every field of human endeavour — from politics to healthcare, leisure to relationships is now being transforme­d by the internet and ubiquitous smart phones.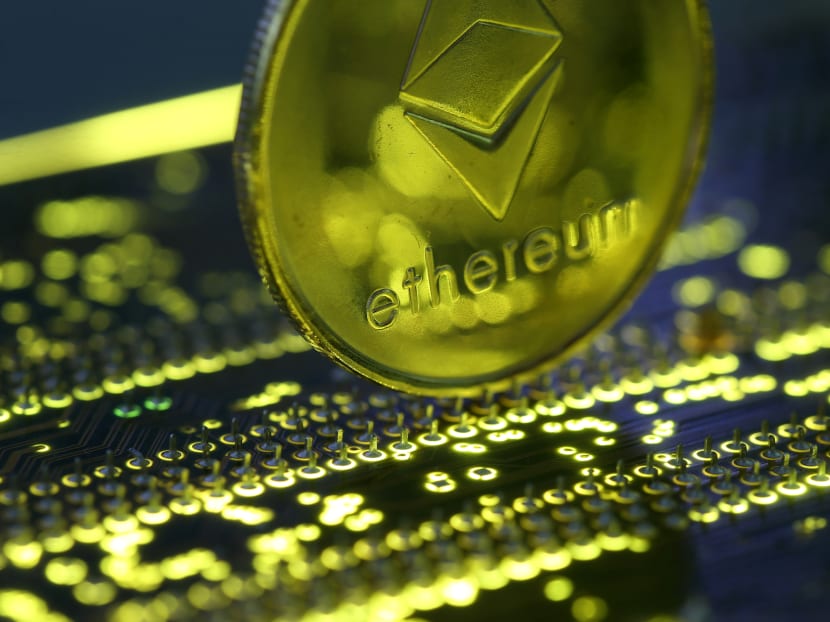 We live in the midst of one of the greatest periods of change in human history, facilitated by technology. Virtually every field of human endeavour — from politics to healthcare, leisure to relationships is now being transforme­d by the internet and ubiquitous smart phones.
In a recent study done in the United States, online dating is poised to overtake meeting someone at a bar as the second most popular way to meet one's partner. (The most popular way is still through common friends.)
As an old millennial, I have the privilege of remembering the screech of a dial-up modem, bulky monochrome CRT monitors and 5 1⁄4-inch 'floppy disks'.
Today, these are relics that we think about in the same vein as typewriters. We have as much computing power in our smartphones as entire mainframes did 40 years ago. It's even possible to access and write programs for quantum computers online today!
As a country scarce in land and physical resources, Singapore's future is fundamentally intertwined with technology.
Cyber space is borderless, where value can be delivered and received across the globe. Being at the forefront of technology is critical to our economic competitive advantage and capability. 
While living in Silicon Valley from 2014-2017, I understood what venture capitalist Marc Andreessen meant by his famous dictum "Software is eating the world".
For many of us, a day without Google, Facebook or LinkedIn is unthinkable. They are essential services that we depend on for work and relationships.
Algorithms and the use of aggregated personal data are indeed affecting human behaviours at-scale, to the point where governments and civil society groups are demanding more transparency and accountability from the tech elite.
A venture capitalist friend of mine recently told me, with utmost seriousness, that he had met life-extension scientists who think that reaching "longevity escape velocity" (the point where life can be extended faster than aging) is possible in our lifetimes. What would the Buddha say?
The American futurist Ray Kurzweil describes in "The Singularity Is Near"' that the convergence of advanced technologies such as artificial intelligence, nanotechnology and robotics, is causing a merger between humans and machines, and an exponential increase in human-machine intelligence and capability.
Judging from the percentage of people glued to their smartphones on the MRT, it seems like we are already cyborgs.
The key for Singaporeans to be able to ride this tidal wave of technological progress is continual reskilling and upskilling.
Fortunately, there has never been an easier time to find resources to do this. There is a wealth of educational material on practically any subject online: From programming to graphics design, app development to entrepreneurship.
The beauty of computers is that they are both trade-tools and educational devices. It's entirely possible to design and program a world-class app just with an average laptop.
The barrier for entry to make an impact in cyberspace is low. The same same could not be said about other professions such as medicine or law. 
One of the obstacles is an irrational stigma attached to becoming a student again. Having changed careers a few times in my life, I can attest to this.
It's not easy to start from square one when your peers are gaining seniority in their careers. I have no easy answer to this, other than to trust your own instincts and to follow your passions, regardless of prevailing norms.
I first encountered the blockchain technology known as Ethereum in 2014, when I was researching Bitcoin as part of a philosophy degree I was taking at the California Institute of Integral Studies.
It was like science fiction, but I quickly understood that Ethereum represented a breakthrough in distributed computing. This led to a fortuitous investment in Ethereum which yielded excellent returns a few years later.
As the price of "ether" went from US$10 to US$30, a friend advised me to sell and to cash in my profits. But he was not an expert on the topic.
From my own assessment, the technology was little understood by the mainstream and was beginning to get attention from Fortune 500 companies. I decided not to sell. I was rewarded with my decision as the price of "ether" went up to several hundred dollars in 2017.
The experience taught me a few things: First, that in any field, the cutting edge can be very profitable. It will be impossible to find these opportunities described in books or well-formatted literature.
When they are described in print, the opportunities will be over. Sometimes, people in these fields are literally inventing new language to describe the technology.
Second, as one gets deeper into a particular field, conventional wisdom becomes less and less relevant. You have to trust your own judgement.
In 2017, after returning to Singapore, I decided to bring leading teams from the global blockchain ecosystem to Singapore via De/Centralize 2018, a blockchain conference.
Singapore was increasingly mentioned as a good place to do a token launch due to regulatory reasons, but the narrative had not reached the sophistication I had seen in other tech-hubs such as Berlin or San Francisco.
But I'm excited for the future.
The global internet penetration rate as of April 2019 is only at 56 per cent, and keeps growing at a rate of about 3 per cent a year.
As developing countries become more connected to the internet with higher bandwidths, the global store of knowledge and opportunity become available to millions.
It will not all be rosy, but the best we can do is to empower people to take advantage of the opportunities all around us.
The convergence of the Internet of Things, artificial intelligence, blockchain, robotics and 5G is going to yield a hyper-connected society with all kinds of different experiences.
Singapore, as a regional hub with world-class infrastructure, can certainly play a role as a leading hub for technology — in Southeast Asia and the world.
ABOUT THE AUTHOR:
Kenneth Bok is head of growth and strategy at Zilliqa, a distributed ledger technology company based in Singapore. He was previously an equities trader with Goldman Sachs. This piece first appeared in The Birthday Book (2019), a collection of 54 essays on "narratives, undiscovered and underway" in Singapore.