Singapore needs more female IT graduates. Here's why and how to achieve this
In Singapore, male graduates with information technology and engineering degrees have outnumbered females two to one over the last decade.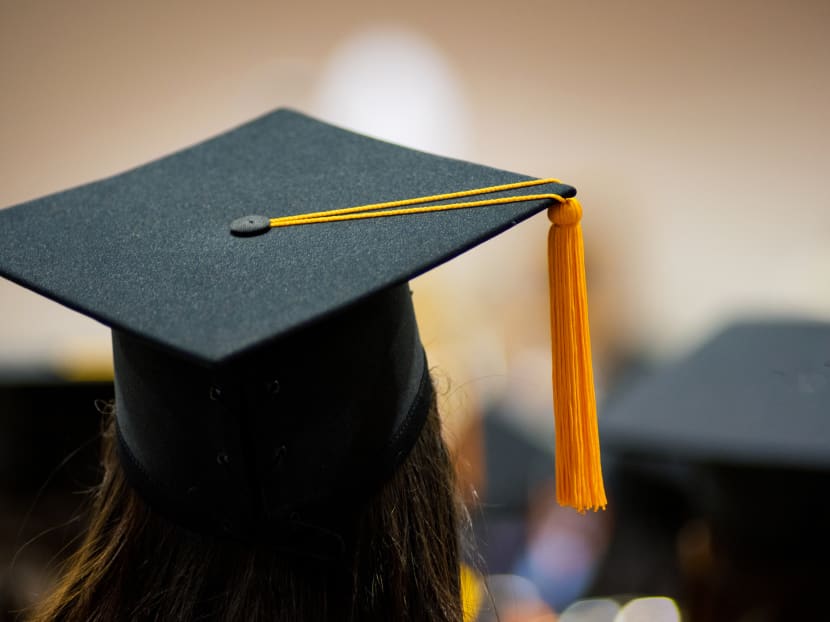 In Singapore, male graduates with information technology and engineering degrees have outnumbered females two to one over the last decade.
Despite government efforts to encourage female participation in information and communication technology (ICT), the latest census data indicate that the proportion of female ICT graduates fell from 36 per cent in 2010 to 34 per cent in 2020.
As the world recovers from the Covid-19 crisis, governments are increasingly putting digital strategies at the centre of their policy agendas.
Given the critical importance of digital technologies and communication infrastructure for the future economy, this persistent gender imbalance in ICT graduates and professionals must be addressed, especially in Singapore.
Singapore's ICT sector currently employs around 200,000 professionals. Over the next three years, another 60,000 are needed to meet the growing demand.
However, our education system produces only 2,800 ICT university graduates each year.
According to former Minister-in-charge of the Smart Nation Initiative, Dr Vivian Balakrishnan, this shortage will only become more acute as the economy recovers.
Indeed, a recent survey by Amazon Web Services found that by 2025, Singapore will need another 1.2 million digitally skilled workers to meet the demands of the economy – a 55 per cent increase from the present 2.2 million in the workforce.  
Even as the Government redoubles its current efforts to build a strong Singapore ICT core, the domestic supply of ICT graduates is unlikely to meet the economy's needs.
This means that Singapore will need to supplement the ICT workforce with foreigners, a policy option that is practical but often unpopular among citizens.
Increasing the number of local women in the ICT field could mitigate this problem.
WHY DOES GENDER MATTER IN WRITING CODE?
As machine learning and artificial intelligence (AI) becomes more prevalent, the lack of gender diversity in the ICT field can have serious implications for society.
Today, the creators of digital solutions are mostly men. When algorithms are trained and developed on data that contain gender biases, these biases are reproduced and amplified.
We have already seen multiple examples of gender-biased codes impacting our lives.
The pervasive "female" digital assistant Siri was previously programmed to respond with "I'd blush if I could" when users referred to "her" in a derogatory manner.
Amazon's AI recruiting software, which based its automated selection process on the company's historical employment records, was also found to systematically discriminate against female candidates.
Correcting the gender imbalance in technical teams can greatly reduce the likelihood of gender biases being inadvertently coded in software.
Without timely interventions, gender disparities in the ICT field will become more entrenched, and women will find it increasingly difficult to establish their place as developers.
Having more female developers can also create safer digital spaces for women and girls.
Female digital creators are better able to tackle gender-based problems in digital spaces, such as technology-facilitated sexual violence, which disproportionately affects women.
As Industry 4.0 picks up pace, women must be positioned to define and design the new world. 
Once baked into the algorithms, gender and other biases can be hard to undo.
TURNING THE TIDE
The work of non-profit groups such as Women Who Code or Girls Who Code to support and increase the number of women in IT is important, but insufficient to reverse the problem.
At the recent Women's Conference organised by the Institute of Policy Studies, panellists discussed how we must reset the false narrative that "science and technology are for boys" and "arts and humanities are for girls" as it has a knock-on effect on youth as they cultivate their interests and professional aspirations.
Parents and schools can play a role by increasing girls' exposure to ICT-oriented activities and encouraging them to explore technology-related interests. 
Education is the long-term solution, but we can also act now. Better data needs to be collected so we can identify the "leakiest" parts of our ICT talent pipeline and plug the "leaks".
If female ICT graduates are choosing not to enter the field, schools and the technology sector must collaborate to bridge the gap between education and work.
Technology firms should engage in targeted recruitment efforts to boost female entry and participation in the sector, such as developing internships and other work placement programmes that allow women to gain valuable first-hand experience of the sector.
These schemes can help counter preconceived notions that working in the ICT industry entails long work hours and poor work-life balance.
More can be done to increase the visibility of female role models.
The SG Women in Tech initiative by the Infocomm Media Development Authority is a prime example. It enables young women and girls to identify varied pathways into the technology sector and imagine themselves in ICT professions.
To supplement this, structural changes, such as instituting family-friendly work policies and transparent pay and promotion scales, are needed to retain women in the technology sector and develop female industry leaders.
Finally, involving male allies is a key ingredient for any gender equality agenda.
To ensure that efforts are sustained in the long run, men and boys must be aware of how their actions can have an impact on the digital gender divide.
Men in the ICT industry can encourage their female colleagues to step into leadership roles.
Fathers can affirm their daughters' decision to pursue careers in ICT. Boys can refrain from sexualising girls on online platforms.
Championing greater gender equality in the ICT field should inspire more women and girls to pursue meaningful careers in technology professions and create more pathways for women to succeed in the sector.
ABOUT THE AUTHORS:
Dr Chew Han Ei is a senior research fellow at the Institute of Policy Studies, National University of Singapore, and a co-author of the Unesco report – I'd blush if I could. Dr Jacqueline Tilley is a research fellow at the same institute