The special relationship between Singapore's, Indonesia's armed forces
Among the many badges that adorn the uniform of the chief of Indonesia's search and rescue (SAR) agency is the Pilot Wing from the Republic of Singapore Air Force (RSAF).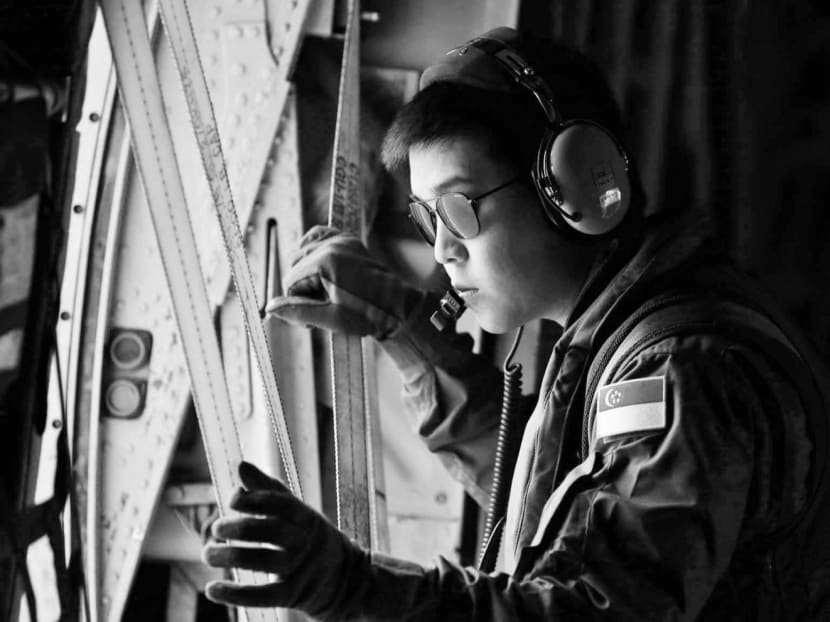 Among the many badges that adorn the uniform of the chief of Indonesia's search and rescue (SAR) agency is the Pilot Wing from the Republic of Singapore Air Force (RSAF).
Those who wonder how it got there should look at the distinguished career trajectory for Air Marshal Henry Bambang Soelistyo, head of Basarnas (Badan SAR Nasional, the Indonesian SAR agency), which is overseeing the search for AirAsia flight QZ8501.
Go back in time to 2010 when Mr Soelistyo then had one star on his TNI (Indonesian armed forces) air force general's uniform. As co-chair of the Joint Air Force Training Working Group (JAFTWG) between the Indonesian air force and the RSAF, which alternated their meetings between Indonesia and Singapore, Mr Soelistyo gained first-hand experience planning, discussing, refining and implementing a host of programmes between the TNI-AU (Indonesian air force) and RSAF.
The JAFTWG talks led to joint air force war games, courses, exchanges of personnel and visits that forged closer and more meaningful defence relations between our respective air forces.
These paved the way for the continued advancement of the TNI-AU-RSAF air warfare exercise code-named Elang Indopura, maritime surveillance exercises in the Camar Indopura series and the SAR exercise code-named Manyar Indopura. Our air exercises have grown in size, scale and complexity, thanks to the efforts of planners from both sides keen on constantly expanding the envelope and building on past successes.
In addition, Singapore hosted simulator training for Indonesian air force pilots in Singapore (F-5 Tiger II fighter plane, Super Puma and EC-120 Colibri helicopters and the G-FET flight simulation centrifuge), while Indonesia conducted simulator training for RSAF C-130 Hercules aircrew.
It is safe to guess that a good number of pilots from both countries now involved in the multinational search for AirAsia flight QZ8501 honed their flying skills from these exercises.
But it was not all work. The task of directing and coordinating large fighter aircraft formations from both nations, flying at high speed, at low levels and on many occasions with live ordnance, demands a high level of trust and confidence from all ranks involved in such war games.
Along the way, friendships are forged as our people spend face-to-face time with one another, talk things through and weigh various options for tackling complex war-game scenarios.
Such interactions contribute valuable yet intangible benefits to Indonesia-Singapore defence ties. Indeed, the personal ties have done much to foster a special friendship between the TNI and Singapore Armed Forces (SAF). And so, when TNI-SAF come together for joint operations, many personnel draw upon that special friendship, which serves as a catalyst for the ability of our armed forces to group together quickly and execute missions safely.
JOINT COOPERATION
Benefits flow two ways. In December 1997, it was the TNI-led search effort and TNI-AL (TNI-Angkatan Laut, Indonesian Navy) divers who recovered the flight data recorder and voice recorder of Singapore's SilkAir flight MI185 from the Musi river in Palembang. The period from 2004 to 2006 recorded three SAF humanitarian assistance and disaster relief (HADR) operations in Indonesia. These were:
• December 2004: The SAF deployed three Republic of Singapore Navy Endurance-class tank landing ships, six RSAF C-130 Hercules aircraft, six Chinook heavy-lift helicopters, two Super Pumas and more than 1,200 SAF personnel to Aceh as part of the tsunami relief mission. This was code-named Operation Flying Eagle. The main deployment stretched almost four weeks.
• March 2005: The RSAF deployed three Chinook heavy-lift helicopters for the Nias earthquake assistance. These airlifted 70 stretcher cases to Medan and ferried about 870 rescue workers to affected areas over two weeks. The SAF medical team treated about 800 patients in one week in the Gunung Sitoli area.
• May 2006: The SAF sent a 35-person medical team to join a TNI field hospital for a Central Java earthquake relief mission. Emergency supplies and a surgical team were also attached to Indonesia's Bantul District Hospital. The SAF medical teams treated more than 1,400 people and performed 32 emergency surgeries over eight days.
In January 2007, we once again worked alongside the TNI in the search for Adam Air flight 574, which crashed in Sulawesi. One RSAF Fokker 50 aircraft conducted 20 air search sorties between Jan 3 and 17.
The Republic of Singapore Navy deployed four sets of underwater locator beacon detectors and six personnel as Basarnas scoured the sea for the aircraft's flight data recorder, which might have unlocked clues as to how the plane crashed.
There is another joint TNI-SAF mission involving an RSAF drone, which was deployed to scan dense, ancient jungle on a hostage rescue mission in the 1990s. This was executed at a faraway place called Timika. It was hush-hush during its time. But if you happen to see Unmanned Aerial Vehicle Command's flag, look at the streamer that hangs from the flag and ask yourself how it got there; it was awarded to recognise that operation.
The TNI and SAF have achieved much together over the past four decades, since our first joint naval exercise code-named Eagle. Such friendships do not happen by chance. Credit for this special friendship — a bond between the Association of South-east Asian Nations' largest and smallest member — goes to armed forces personnel from both sides, who have worked hard to build and sustain such ties.
And despite occasional hiccups in our bilateral relations, it is heartwarming to see senior officers continue to cherish our long-standing camaraderie at a personal level — whether spoken out loud or demonstrated by the simple, low-key gesture of having a badge on one's honours row.
ABOUT THE AUTHOR:
David Boey, a member of MINDEF's Advisory Council on Community Relations in Defence, blogs on defence issues at kementah.blogspot.sg.