Tourism key to building connections between Kazakhstan and Southeast Asia
I have travelled to Kazakhstan on a few occasions. I am always in awe of just how vast Kazakhstan is. It is the ninth largest country in the world, but it is easy to forget this fact as Kazakhstan's population is small in relation to its land size.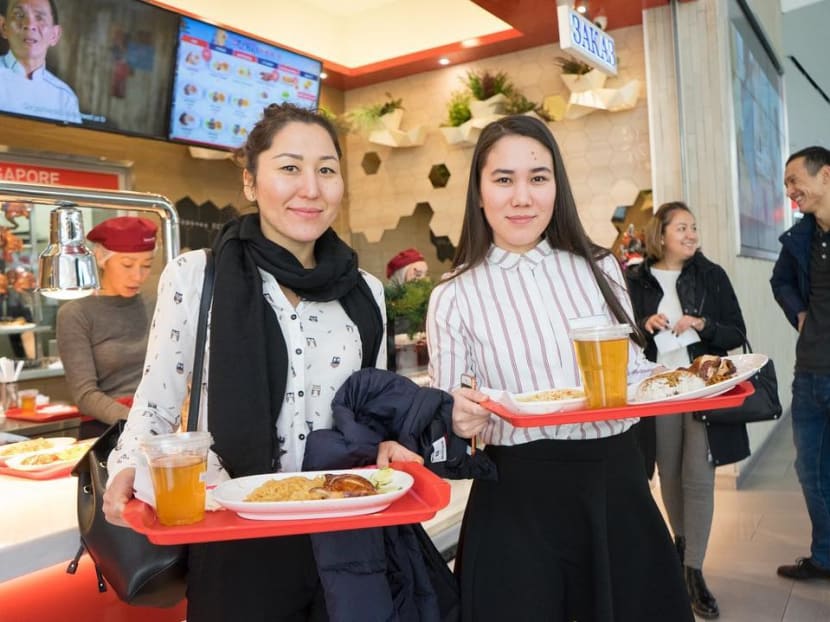 I have travelled to Kazakhstan on a few occasions.
I am always in awe of just how vast Kazakhstan is. It is the ninth largest country in the world, but it is easy to forget this fact as Kazakhstan's population is small in relation to its land size. 
At 3,700 times the size of Singapore, it has a population number of about 18.7 million, just over three times that of Singapore's 5.7 million.
Yet on all of my trips, I have been welcomed warmly by the locals, who show much interest in Singapore. 
Though Singapore is a tiny island on another end of Asia, the Kazakhs are aware of the friendship that their first president, Mr Nursultan Nazarbayev, shared with the late Mr Lee Kuan Yew, Singapore's founding prime minister.
Yet the situation seems to be the opposite in Singapore, and much of Southeast Asia. Talk to people about Kazakhstan, and many will likely draw a blank. 
Those from the older generation may remember the country for the impressive launches of Soviet-era space missions from the Baikonur Cosmodrome in southern Kazakhstan which is still being used by Russia for its current space programmes.
It is a pity, because Kazakhstan has much to offer Southeast Asia when it comes to leisure, business and investments. But it is not unexpected. 
Countries in Southeast Asia are driven by high consumerism. Step into supermarkets and grocery stores and one will see that most products on the shelves, from food items to goods like shampoo and soap, are imported from regional neighbours or from China and India.
One cherished memory I have of my visits to Kazakhstan is the image of the many apple sculptures installed in different parts of the country.
Not many people outside the country are aware that the apple, as a domesticated fruit, originated centuries ago from the mountains of Kazakhstan. Even in Singapore, the popular varieties of apples come mainly from China.
Add in the lack of familiarity with Central Asia, language barriers, and the geographical distance, it is no wonder that people in our city-state think of Kazakhstan as a far-flung and mysterious place.
Truth is, there is plenty of potential in Kazakhstan for Southeast Asian investors and entrepreneurs. 
Kazakhstan is ready to welcome foreign players, has a vibrant and young population that is hungry to work, and a burgeoning startup scene. 
In fact, earlier this year, a venture capital firm based in Singapore, Quest Ventures, partnered Kazakhstan's sovereign wealth fund to launch Kazakhstan Digital Accelerator. The programme aims to groom 30 startups over the next three years. 
But how do we get more in Southeast Asia to realise this potential? I believe the first step to bridge the gap between Kazakhstan and Southeast Asia lies in tourism.
The Covid-19 pandemic has put a halt to global tourism. 
Yet, Kazakhstan has chosen this time to launch a fresh tourism campaign that consists of a series of advertisements showing tourists in different parts of the country, exploring its snow-capped mountains, sampling its unique cuisine, and soaking in the modern sights and architecture in Nur Sultan, the capital city.
A tourist looks on from a rock in the mountains of Tien Shan outside Almaty, Kazakhstan.   Photo: Reuters
The Kazakhs sense that the world will not be on a standstill forever, and global travel will come back one day, after the coronavirus pandemic. In fact, they seem to have increased their tourism promotion and publicity.
Kazakhstan has in recent years worked to make itself more accessible. It has invested in infrastructure such as roads and rail systems to make it easier for people to get around.
The preconditions for tourism to flourish are already in place. What it lacks are opportunities and publicity – and it is using this time to raise awareness about what it has to offer.
Tourism development will pave the way for more collaborations between Asean countries and Central Asia, on the economic and political fronts. Business and investors will no longer see Kazakhstan as a mysterious land, but a place of untapped opportunities. 
At the country-to-country level, mutual understanding and cooperation will then lead to closer political relations.
Kazakhstan has this year reassumed chairmanship of the inter-governmental Conference on Interaction and Confidence Building Measures in Asia (CICA) from Tajikistan.
CICA, which was initiated by Mr Nazarbayev, is aimed at promoting peace and security and fostering mutual confidence among countries in Asia. 
Since its establishment in 1999, CICA has made steady progress in promoting multilateral exchange and encouraging dialogue on common challenges countries face in Asia.
At a time of rising geopolitical and trade tensions, the only way for Asia to progress is for it to commit to fostering mutual confidence, and ensuring peace and security.
Association of Southeast Asian Nations (Asean) countries, as well as Singapore, have been supportive of CICA's efforts to strengthen regional security and stability.
Singapore has attended CICA meetings as a guest of the chair country, and in 2014, Mr Sam Tan, then the Minister of State in the Prime Minister's Office and Ministry of Culture, Community and Youth, represented Singapore at CICA's fourth Summit of Heads of State and Government, held in Shanghai. 
As Kazakhstan seeks to be more plugged in with Southeast Asia, Singapore is also open to exploring practical cooperation that can bring about mutual benefits with CICA.
Of course, we know that tourism, and its positive impact on business and political developments, will take time to be realised.
The world will need time to heal from the devastation caused by Covid-19 and move towards recovery.
Instead of just coping with the disruptive situation, it is also a good opportunity for Kazakhstan to build interest and awareness of itself in the Southeast Asian markets.  It will be profitable for the long term.
ABOUT THE AUTHOR:
Ong Keng Yong, a former secretary-general of Asean, is executive deputy chairman of the S. Rajaratnam School of International Studies, Nanyang Technological University.