What can we make of the political drama in Malaysia so far?
Despite all the political drama in Malaysia over the last four days, there is no sign of unrest in the country, thanks to the impartial role played by the palace, armed forces, police and bureaucracy.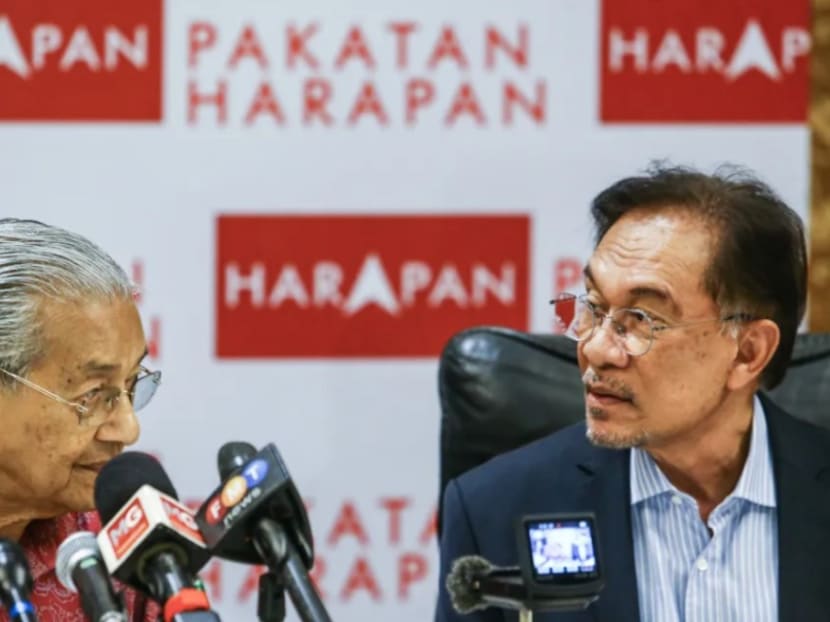 Despite all the political drama in Malaysia over the last four days, there is no sign of unrest in the country, thanks to the impartial role played by the palace, armed forces, police and bureaucracy.
Interim prime minister Mahathir Mohamad was also reported to have continued with his duties in Putrajaya. However, in a matter of days or even hours, Malaysia will likely see the appointment of a new prime minister, a new cabinet, and possibly a new political coalition.
The country may also go to the polls again. Based on a short statement issued by a palace official, King Abdullah Ri'ayatuddin Al-Mustafa Billah Shah is currently interviewing all of Malaysia's 222 members of parliament (MPs) to determine who they support as the country's leader.
Eventually, this will allow the King to decide the individual who commands majority support among the elected MPs.
In his first remarks on the situation since the political drama started, Dr Mahathir said in a national address on Wednesday (Feb 26) that he intends to stay on for now and solve the country's economic and health problems.
He added that he "will try to establish an administration that does not favour any party" and that "only the country's interests will be prioritised".
It is unclear whether Dr Mahathir has the support of the majority of MPs.
Leaders of the Democratic Action Party (DAP), Parti Keadilan Rakyat (PKR) and Amanah that have remained in the Pakatan Harapan (PH) coalition had at first openly supported Dr Mahathir to continue as prime minister.
But on Wednesday, the three parties made an about turn, declaring that they supported Anwar Ibrahim to be the next prime minister during their interviews with the King.
But in its current form, PH does not have enough numbers to form the government after the departure of 11 PKR MPs and 26 Bersatu MPs. Mr Anwar claims to have support of 92 MPs.
The so-called leaders of Pakatan Nasional, made up of United Malays National Organisation (Umno) and Parti Islam Se-Malaysia (PAS), initially also supported Dr Mahathir remaining in power, but made an about-turn on Tuesday. Instead, Umno and PAS now want fresh polls to be called.
Where Bersatu will be heading also remains uncertain. While it has withdrawn from PH, the party has, through a media statement on Wednesday, expressed its decision to the King supporting Dr Mahathir to be prime minister.
The situation remains highly fluid.  
The only way for Dr Mahathir to ascertain the support he commands in parliament is after the King officially names the prime minister.
The situation is reminiscent of what happened in the state of Perak in 2009, where three state assemblymen quit the Pakatan Rakyat state government which led to Barisan Nasional regaining control of the assembly. This is the first time this process is happening at the federal level.
The crux of the issue is that Malaysia has ceased to be the dominant one-party system that it was under Dr Mahathir from 1981 to 2003, when he was the leader of Barisan Nasional.
Malaysia's political system is now best described as multi-party, where coalition building and lobbying is central to forming the next government, given that no party commands a large majority of parliamentary seats.
This means, mathematically, parties in Sabah and Sarawak can also be crucial in deciding the next prime minister. If PH can win them over, it can add as many as 28 seats.
As it is, one can expect that horse-trading to be happening between the two coalitions with the parties in Sarawak and Sabah.
PH would want their support to remain in power, while Umno and PAS would hope they will support the idea of calling for a fresh election.
So far United Sarawak Parties (GPS) has publicly said they support Dr Mahathir.
Other possible scenarios must not be discounted. The new prime minister — Dr Mahathir or another parliamentarian — can ditch coalitions and still form the next government, provided he can rally the support of a simple majority of MPs.
The person can technically form the next cabinet which can comprise representatives of all parties that support him, plus senators of the Dewan Negara, who are appointed and not elected.
Umno and PAS claim that was what Dr Mahathir had hoped for — to form a unity government. The two parties however rejected it, refusing to be in a government alongside DAP.
The unity government proposal will however create uncertainties at the state assemblies, as assemblymen would also need to conduct their own bargaining and coalition building.
State assemblies function as the legislative arm of the 13 state governments in Malaysia and each is headed by a chief minister.
If the situation remains in a stalemate, then it is likely that Malaysia will go to the polls again. However, not only is this the more expensive option, this will create another complex situation, as political parties will have to scramble to find trustworthy partners.
Umno and PAS have made clear they will not work with DAP, but will the splinter parties work together again, for example Bersatu with Umno, or Amanah with PAS?
Who will be the candidates for prime minister for the parties outside PH? Time will not be on the side of political leaders to bargain with one another, realign grassroots machinery, and to manage inter-party and intra-party rivalries.
Yet the greatest lesson for Malaysians is that in an election, they are not voting for a political party but individuals, and they must be prepared for these politicians to realign themselves accordingly depending on circumstances and power.
Since the 2018 election, some members of the opposition have jumped ship to join the government and retained their seats.
The initial readiness of the opposition to support Dr Mahathir to continue as prime minister, contradicting their criticisms towards him in the last election in 2018, shows power determines friends or foes in Malaysian politics, and not what leaders stand for.
The country's politics is factionalised, but I would describe it as "fluid factionalism".
ABOUT THE AUTHOR:
Norshahril Saat is Fellow at Iseas-Yusof Ishak Institute. He does research on Malaysia, Indonesia and Singapore politics.