What does the future hold for cryptocurrencies and digital cash?
If money is a store of value, a medium of exchange and unit of account, cryptocurrencies aren't money. But the distributed ledger technology behind them promises to bring cheaper and more convenient payments systems.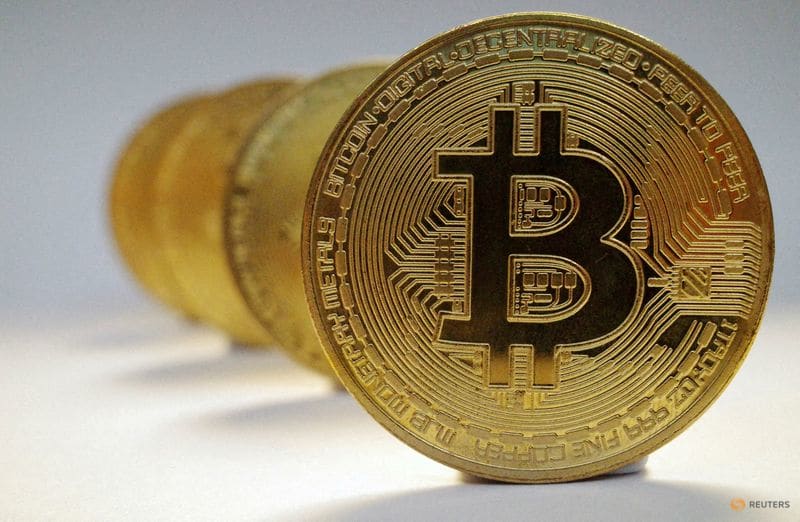 If money is a store of value, a medium of exchange and unit of account, cryptocurrencies aren't money. But the distributed ledger technology behind them promises to bring cheaper and more convenient payments systems.
That tension between stability and innovation presents a problem for regulators.
The regulatory challenge has become bigger recently because a lot of investors have been buying crypto-assets in the hope of getting fat returns not available anywhere else.
According to the Organisation for Economic Development and Cooperation, the market capitalisation of the 'major' cryptocurrencies, bitcoin and ethereum, grew ten-fold between January 2020 and December 2021.
The overall market cap of crypto-assets was over US$2 trillion as of end 2021.
Then in January 2022 crypto-assets nosedived. Bitcoin, for example, fell 50 per cent from its November 2021 peak. Ethereum dropped even further, before both started to recover.
That's not the first time that the price of crypto-assets has lurched downward — and it's unlikely to be the last.
PROTECTING THE PUBLIC
Why are cryptocurrencies so volatile? It's because they're not currencies. In fact, in many respects, cryptocurrencies are Ponzi schemes.
Initial "investors" can only make gains if other "investors" come in. That is one of the reasons why a number of jurisdictions are moving to ban them.
China, India, Russia and Indonesia all have regulations in place, or in progress, to prevent regulated firms offering cryptocurrencies.
Other regulators are taking a more nuanced approach.
Singapore, for example, wants to encourage innovation in payments to prevent any potential societal and economic harm.
The Monetary Authority of Singapore (MAS) licenses firms that enable people to trade in and out of cryptocurrencies, but the regulations are primarily there to prevent money laundering and the financing of terrorism, with consumer protection a secondary concern.
However, the MAS doesn't want a crypto wild west.
That is why, on Jan 17, it issued guidelines to stop the promotion of cryptocurrencies to consumers in public areas, including on social media platforms.
In explaining the move, the MAS pointed out that "the prices [of cryptocurrencies]…are subject to sharp speculative swings" and many people may buy on impulse without understanding the risks.
THE FUTURE OF CRYPTO
What's interesting here is that, though Singapore wants to ensure that the public is protected, it hasn't banned cryptocurrencies outright.
Along with many other regulators, the MAS believes they can be beneficial.
It "strongly encourages the development of blockchain technology and [the] innovative application of crypto tokens in value-adding use cases", the central bank reiterated in its Jan 17 statement.
A leading position in decentralised finance appears to be aligned with Singapore's goal of building a "future-ready" economy that can compete globally.
One "value-adding" global application the MAS already sees is in wholesale payments.
It's part of Project Dunbar, a consortium that includes the Bank for International Settlements, working on using central bank digital currencies for international settlements.
The United States, which currently issues the world's reserve currency, is also thinking about how to manage, not squash, cryptocurrencies.
It is due to release a strategy report on cryptocurrencies early this year, looking at all the issues involved including financial stability and the cross-border regulation of crypto-assets.
And it's expected to move towards integrating crypto-assets into its mainstream financial system.
CHINA'S DIGITAL CASH
But even if private crypto-assets do have a role to play in mainstream financial systems, they can't be digital cash. A real digital currency is backed by a central bank.
A few central banks are carefully considering it. Sweden, whose citizens very rarely use actual cash, launched a trial of the e-Krona in 2021.
Now China, the world's largest exporter, has issued its digital yuan, as a pilot at the Winter Olympics.
It will be carefully watched. One of the most interesting features of the e-CNY is that it is designed to be digital cash. That is, available to everyone, at low cost, backed by the central bank and not tracked — or at least not fully.
To be clear, the e-CNY isn't a cryptocurrency. The People's Bank of China (PBoC) has not used a blockchain to issue it.
It has said that blockchain can't meet the scale and performance requirements of the e-CNY and isn't easily interoperable with existing technology.
But though the e-CNY doesn't appear to have the full audit capabilities of a distributed ledger technology, there is tracking.
What the PBoC is promising is "controllable anonymity" — that is, the e-CNY allows counterparties to keep their identity private, while activities such as tax evasion and money laundering can be tracked.
That is completely different to the fiat money that societies are used to — cash in circulation — which changes hands anonymously. The Federal Reserve, for example, has no way to know what individual dollars are spent on, or by whom.
There's a lot of debate on how far privacy really goes when it comes to digital currencies, particularly in one-party states.
What is clear is that China's approach to e-CNY as cash in circulation is likely to take power away from internet companies and give it back to banks.
In particular, no interest can be paid on e-CNY digital wallets. It can only be paid on e-CNY bank deposits — and only banks can convert the new digital cash into deposits and pay it out again as "cash".
Could this be the model other central banks follow as they consider how to make cash digital?
It certainly has a number of features regulators might like.
First and foremost, it doesn't disintermediate the banks responsible for most money creation, and the central bank retains oversight.
The recent news reports that Meta (formerly Facebook) is giving up on its cryptocurrency project — the Diem Association — suggests that the PBoC won't be alone in discouraging private companies from trying to launch currencies.
Why do something that appears to stifle innovation? Because governments need citizens to be confident that their money is money.
Tom Mutton, Director, Central Bank Digital Currency Unit at the Bank of England noted in a speech: "Confidence in money and payments is fundamental to financial stability. The ability to convert, on demand, 'private' money — such as a bank deposit — into 'public' money, issued by the central bank, in the form of cash, is a foundation of that confidence."
Anyone who puts their confidence in cryptocurrencies may have lost sight of what money actually is and why it's important.
Expect financial regulators to pay careful attention to what happens in Singapore and China as they debate how to create digital cash, but don't expect bitcoin to stop its roller-coaster ride.
ABOUT THE AUTHOR:
Kar Wee Ang is a business development director at the London Institute of Banking & Finance, based in Singapore.