When it is better to leave cancer untreated
How would you respond if your doctor made a diagnosis of cancer but told you that he wanted to let it be and did not intend to do anything about it.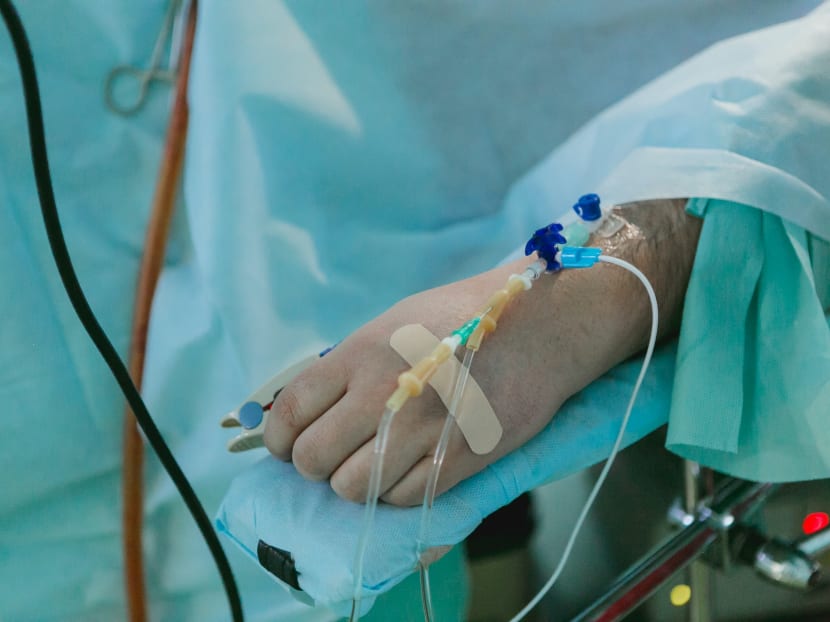 How would you respond if your doctor made a diagnosis of cancer but told you that he wanted to let it be and did not intend to do anything about it.
Would you scream "medical negligence"?
I could hardly blame you if you did. After all, a common refrain in most health education programmes is that early diagnosis and treatment form the cornerstone of the fight against cancer.
While the general principle that early cancer treatment leads to better survival is true in most situations, there are exceptions to the rule.
Prostate cancer, the third commonest cancer amongst Singaporean men, is one such outlier.
Mr H, a man in his late 70s, raised his eyebrow when I suggested that we not start any treatment for his newly diagnosed prostate cancer.
Somewhat incredulous and perhaps half believing that he had misheard me, he asked: "Leave the cancer alone to grow?"
The basis for my recommendation is this: Mr H is more likely to die with his prostate cancer than to die of his prostate cancer.
In other words, his prostate cancer may never threaten him for the remainder of his life. This is also true of many other patients with prostate cancer.
The scientific reason for many patients not eventually dying from their prostate cancer is this: Prostate cancer tends to occur in men fairly advanced in their years and may be rather slow growing in certain cases.
Not all prostate cancers are equally aggressive. Through laboratory techniques, it is possible to objectify the rate of growth of any prostate cancer by assigning it a score on aggressiveness, known as the Gleason score.
The Gleason score runs between two and 10 (most cases have scores between six and 10); the higher the score, the more aggressive the prostate cancer.
Prostate cancer is very uncommon below the age of 50. The peak age of occurrence is rather late, at between 75 and 80.
Many other diseases would have often surfaced by the age of 75 and beyond. Conditions such as high blood pressure, diabetes and elevated blood cholesterol level are more common in our advanced years, often culminating in dangerous complications such as blockages in the coronary arteries of the heart, putting us at risk of potentially fatal events such as an ischaemic heart attack.
Mr H's health was dealt a full house; he has had diabetes and high blood pressure for more than two decades.
High cholesterol piled on about a decade ago and he suffered a major heart attack three years back. The patency of the coronary arteries of his heart has to be restored by a balloon procedure known as angioplasty and stenting.
The Gleason score of Mr H's prostate cancer was, thankfully, on the low side at six. A score of six, by implication, meant that his prostate cancer is likely to grow very slowly and may not cause him any problem for potentially another decade.
On the balance of probability, his heart condition is more likely to put his life at risk.
That being the case, active and aggressive treatment of his prostate cancer may have absolutely no impact on his longevity. He would likely suffer the potential side effects of prostate cancer treatment with no up side.
Despite some prostate cancers being non-fatal, other cases may develop in a much more threatening trajectory and prostate cancer ranks within the top 10, coming in at Number Six, amongst cancers causing death in Singaporean men.
For instance, Mr W, another prostate cancer patient of mine, faces a totally different set of odds compared with Mr H.
Mr W is in his mid-50s and apart from his recent diagnosis of prostate cancer, he is free from other ailments.
He jogs 5km twice a week and enjoys an excellent quality of life. His condition of early stage prostate cancer was graded at Gleason Eight, indicating a high probability of the cancer taking an aggressive course.
To leave the cancer alone and let nature take its course would likely lead to disaster after a few years.
I advised that he consider either surgery to remove the whole prostate or to undergo radiotherapy in combination with hormonal treatment.
That some cases of slow growing prostate cancers in elderly patients are not fatal in and of themselves, as they are overtaken by other competing causes of death, has implications not only in terms of the appropriate course of action following diagnosis, but also on the usefulness of routine screening to diagnose prostate cancers.
Clearly, any effort directed towards screening and diagnosing cases of prostate cancer that do not require treatment is not meaningful.
It merely raises anxiety in these patients with potentially non-fatal prostate cancers and squanders precious healthcare resources that could have been put to better use.
The Ministry of Health hence recommends routine screening for prostate cancer in men between the ages of 50 and 75 only if the medical practitioner reasonably anticipates that this group of men has a life expectancy of 10 years or more.
Having understood the guiding principles behind different medical recommendations for different cases of prostate cancer, it must have dawned on you by now that the recommendation for Mr H to do nothing for his prostate cancer is not "medical negligence", but rather "skilful neglect".
ABOUT THE AUTHOR:
Dr Wong Seng Weng is medical director and consultant medical oncologist at The Cancer Centre (Singapore Medical Group) at Paragon Medical and Mt Elizabeth Novena Specialist Centre.