Why Malaysia's ruling BN is trying to run down the opposition and discourage voters from turning up
On March 27, Malaysian Deputy Minister of Home Affairs and Internal Security Nur Jazlan Mohamed took to Twitter to chide Cathay Pacific for allowing Malaysians to reschedule their flights for free should their travel plans coincide with polling day for the 14th General Election (GE14).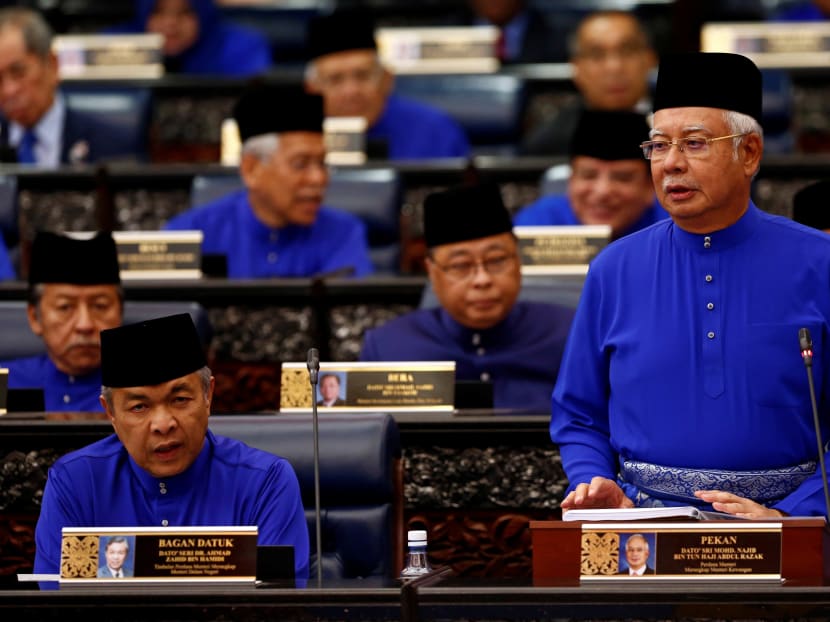 On March 27, Malaysian Deputy Minister of Home Affairs and Internal Security Nur Jazlan Mohamed took to Twitter to chide Cathay Pacific for allowing Malaysians to reschedule their flights for free should their travel plans coincide with polling day for the 14th General Election (GE14).
The airline's decision will allow travelling Malaysians to vote without incurring rebooking fees. Malindo has since followed Cathay Pacific's lead.
Intriguingly, Mr Nur Jazlan referred to Cathay Pacific's move as an attempt by a foreign private company to catalyse regime change. Thus, rather than being lauded for contributing to Malaysia's democratic process, Cathay Pacific's decision was deemed an act of political interference detrimental to the ruling Barisan Nasional (BN) government.
Prime Minister Najib Razak and his team have been consistent in describing Malaysia as a robust democracy. Indeed, they deem the country's political institutions to have become fairer, more transparent, and less draconian under Mr Najib's leadership.
In this context, Mr Nur Jazlan's expression of agitation at Cathay Pacific's decision is not only peculiar, but, on the surface, contradictory to the Najib administration's insistence that the government enables democracy to flourish.
What then, is the nature of the political thinking underpinning Mr Nur Jazlan's comment? And, more importantly, how does this relate to BN's election strategy for GE14?  
Given that Cathay Pacific's decision can help Malaysians to vote, a conclusion that emerges from Mr Nur Jazlan's exasperation at the airline is that he would much prefer a lower voter turnout.
To understand how and why this is the case, it is useful to situate his statement in the context of BN's broader strategy of instilling pervasive disillusionment towards opposition parties within the electorate. The objective of this strategy mirrors the intent behind Mr Nur Jazlan's statement: to discourage registered voters with opposition sympathies from heading to the polls.
To be clear, this strategy is far from new. BN employed it in past elections, too.
The distinguishing factor between GE14 and the preceding two elections, in particular, is the extent of optimism opposition supporters and sympathisers have of winning.
Whereas a sizeable proportion of opposition supporters genuinely believed they could win in 2008, and especially so in 2013, they appear comparatively jaded today, precisely because of those past disappointments.
Indeed, the opposition lost in 2013 even though that election registered a voter turnout of almost 85 per cent – the highest in Malaysian history.
Crucially for GE14, this renders a concerted strategy to create disillusionment with the opposition significantly more potent in its capacity to discourage a sufficiently large number of voters from even turning up.
The general consensus among political observers and opposition politicians is that a low voter turnout will benefit BN.
Notably, there have been reports that the upcoming election could be held on a weekday, ostensibly for the purpose of engineering a low voter turnout.
Pakatan Harapan (PH) chairman Mahathir Mohamad also said this week that the pact would need a voter turnout similar to 2013 to have a better chance of winning.
This explains why PH representatives have been comparatively more active in organising interactive election workshops, discussions, and debates – not just traditional one-way ceramahs (rallies) – to educate the electorate on the benefits of participating in the political process.
PH has also arguably been more vocal against the Undi Rosak (spoilt votes) campaign than BN.
The 2013 General Election demonstrated that BN could form the government even while losing the popular vote.
What is more, a recent study of the redrawn electoral boundaries for the upcoming election suggests that BN could win a majority of seats with just 42 per cent of the popular vote.  
Simply put, BN does not need the support of a majority of Malaysians to win. More precisely, the more votes cast, the riskier the election for BN.
A larger turnout would likely be a consequence of PH's grassroots mobilisation of fence-sitters and first-time voters with opposition sympathies.
Indeed, it is in BN's interest to discourage Malaysians from voting. To do this, it has been actively attempting to create disillusionment.
BN'S STRATEGY
One notable example has been BN's attempt to play up the allegations of corruption against Penang Chief Minister Lim Guan Eng. He recently went to court on charges of leveraging on his political appointment to purchase land for RM2.8 million, which is well below the market valuation of RM4.27 million. The central government has sought to elevate the case against Mr Lim in public discourse as a response to the allegations of corruption PH has cast against BN. In doing so, it argues that the Democratic Action Party (DAP) is merely preaching a holier-than-thou clean governance attitude that it cannot live up to. Thus, even if it is corrupt, BN is attempting to remind the public that so is the opposition.
The Malaysian Chinese Association (MCA) made a similar argument of Parti Keadilan Rakyat's (PKR)  decision to admit 35 former members of Malay supremacist group Perkasa – though perhaps with less success. Briefly, MCA tried to argue that PH could not in good conscience claim to defend racial minorities if it was pandering to such far-right elements. Inasmuch as this may be a stretch, MCA has sought to veil BN's inadequacies in representing minorities by attempting to frame PH as similarly inept.
Another issue that BN has zoomed in on is the Mahathir Mohamad factor. The former premier may be a wild card in GE14 – particularly in Johor and Kedah – but much of PH's base of supporters grew out of Reformasi (Reformation), which was essentially anti-Mahathir.
Opposition supporters and sympathisers too young to remember Reformasi would have by and large inherited an anti-Mahathir outlook from family members involved in the protest movement.
The expectation, then, is that a significant number of younger urban supporters and sympathisers of the DAP and PKR may struggle to reconcile their resentment for BN with their disdain for Dr Mahathir.
This is precisely why BN has been consistent in condemning Dr Mahathir's prime ministership as authoritarian.
BN's strategy is to place doubt about Dr Mahathir's current political agenda, emphasise the impact he had on dismantling Malaysia's democratic institutions, and, crucially, remind DAP and PKR supporters that a vote for those parties is a vote for Bersatu and Dr Mahathir, and thus a vote for political hypocrisy.
Once the election date for GE14 is confirmed, BN's efforts to create disillusionment will likely be doubled.
By calibrating its political messaging towards people who would traditionally support or sympathise with the opposition, BN hopes to discourage them from voting. This may indeed prove to be an effective strategy for the upcoming election.
That said, this method hardly seems sustainable beyond GE14. Alienating as many people as possible can only get you so far.
ABOUT THE AUTHOR: Prashant Waikar is a research analyst at the Malaysia Programme in the S Rajaratnam School of International Studies (RSIS). This is part of a series of commentaries by RSIS on the 14th Malaysian General Election.