Why calls for abolishing the death penalty in Indonesia are unrealistic
Indonesian authorities recently announced that Francois Abello Camille, 65, a French national arrested in Jakarta last month for allegedly molesting over 300 underaged girls, could be sentenced to death before a firing squad.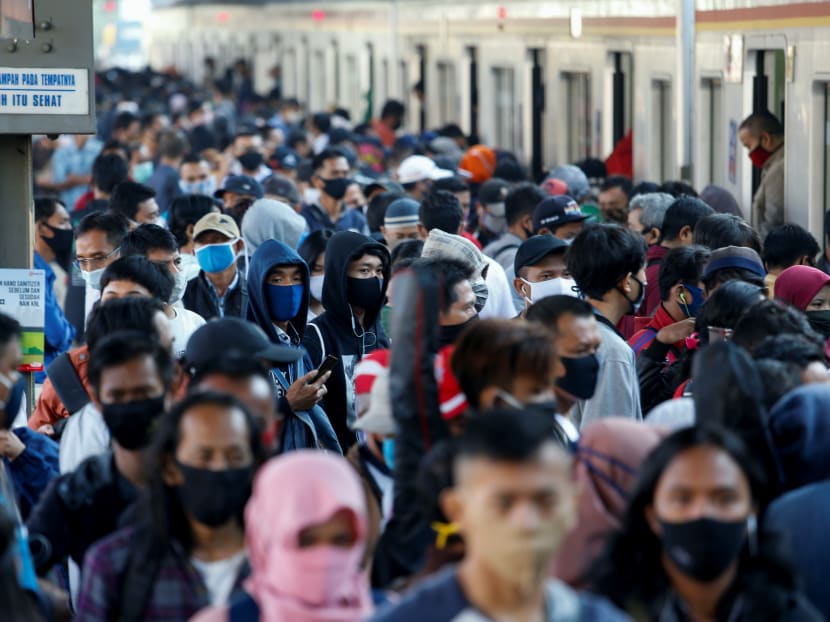 Indonesian authorities recently announced that Francois Abello Camille, 65, a French national arrested in Jakarta last month for allegedly molesting over 300 underaged girls, could be sentenced to death before a firing squad. 
The news spread on social media and sparked a public debate about the issue of capital punishment, with the majority of Indonesia netizens expressing their wish to see the Frenchman given the death penalty.
While human rights organisations, such as Amnesty International, continue to call for the abolition of the death penalty in Indonesia, its prospect, at least in the near future, does not look bright.
The Indonesian public tends to see the threat of the death penalty as a panacea against crimes deemed to be "heinous". A 2015 public poll revealed that the majority of Indonesians believe that threatening drug dealers with the death penalty would act as a deterrent.
The survey of 1,200 people across all 34 provinces found that 84.9 per cent of Indonesians supported capital punishment, especially for drug traffickers while 50.3 per cent wanted corrupt officials to face the death penalty.
There is in fact a growing movement to push for legislation which will see the death penalty handed out to corrupt government officials. 
It has the support of notable Indonesians such as the Coordinating Minister for Politics, Law and Security Mahfud MD and a former chairman of the Indonesian Corruption Watch Teten Masduki.
During a parliamentary committee hearing in April, the country's Corruption Eradication Commission told lawmakers that it was prepared to prosecute those found embezzling Covid-19 relief funds with charges that carry the death penalty.
Members of Parliament claimed many in their constituencies had urged them to support such a measure.
On a visit to a high school last December, President Joko "Jokowi" Widodo was put on the spot when a student asked him if his government was "daring enough" to make  corruption punishable by death. 
Though guarded in his reply, Mr Joko indicated that he would support such legislation provided it had widespread public support.
Indonesia has a varied history with judicial killing. While it retains the death penalty as part of its statutory law, Indonesia declared a moratorium on executions in both 2017 and 2018, after sending 18 condemned men before the firing squads between 2015 and 2016.
In 2018, 48 were sentenced to death, 15 of whom were foreign nationals. 308 inmates were reportedly on the death row as of last year. 
Another reason capital punishment is likely to remain legal in Indonesia is that the government often finds it a useful political tool.
Mr Joko's rhetoric on a war against drug trafficking culminated in the executions of convicted drug dealers in 2015, including two Australian nationals —  Andrew Chan and Myuran Sukumuran. They were part of the "Bali Nine" gang arrested in 2005 for attempting to smuggle 8.3 kg of heroin out of Indonesia.
Save the rare sympathetic stories of how prison changed them and even a false story about one of them converting to Islam, the Bali Nine were depicted by the Indonesia media as privileged Westerners who expected to be exempted from the Indonesian justice system.
Coupled with reports of attempts by the Australian government to pressure Jakarta to commute their death sentences to life, a public outcry ensued in Indonesia. 
Multiple surveys by different pollsters found that the public wanted the executions of the Australian duo to go ahead, even at the cost of worsening relations with Australia.
When then Prime Minister Tony Abbott suggested in an interview that Indonesia should grant Australia's request as a quid pro quo for its financial aid in the aftermath of the 2004 Aceh tsunami, the Indonesian public felt insulted.
The Indonesian government refused to budge on the executions, knowing full well the public was behind it. 
High-profile cases with capital punishment have sometimes been used to score political points with the public.
The executions of both Chan and Sukumuran served to satisfy the Indonesian public's hunger for what it perceived to be "justice".
The fact that they were foreigners worked well to evoke nationalist public fervour.
There was a diplomatic fall-out following the executions of Chan and Sukumuran, as Australia recalled its ambassador from Jakarta for the first time.
Brazil and the Netherlands also did likewise.
The international backlash did succeed in softening Jakarta's unyielding approach.
The following year saw Mr Joko declare a temporary moratorium on executions.  The move though had more to do with shifting the spotlight on Indonesia rather than a review of the death penalty itself.
It was hard to avoid the impression that the 2015 and 2016 executions served to generate a "tough" image for Mr Joko in his first two years in office. The death penalty has also become a benchmark for the government to show its seriousness in fighting crime.
In contrast, his predecessor Susilo Bambang Yudhoyono had put in place an unofficial moratorium on the death penalty between 2008 and 2013.
While there are justice reform and civil society groups in Indonesia that are pushing for the abolition of the death penalty altogether, they are decidedly in the minority.
The opponents of capital punishment often cite miscarriages of justice and incompetence among the country's law enforcers as compelling reasons. 
The Office of the Legal Ombudsman, for instance, found the 2016 execution of Humphrey Jefferson, a Nigerian national convicted of heroin possession, to be legally flawed since he was in the process of being considered for a presidential pardon.
Legal aid bodies had filed for a pardon because they believed discrepancies had been overlooked by the police and the attorney general's office. They said there was evidence to suggest that Jefferson had been set up by one of his friends.
Nevertheless, cases such as Jefferson's have done little to dampen enthusiasm for the death penalty by law enforcers. In 2019, 80 more were added to the death row.
Indonesia has demonstrated time and again that, regardless of criticisms by Western media and governments, it will stick to capital punishment. There is solid public support for it.
The full force of the law, in the form of state-sanctioned death, is a still a potent symbol for most Indonesians who often witness miscarriages of the law.
Until the country's legal system gains much greater credibility with the public, capital punishment is here to stay, even as a fickle reminder that no one is above the law, not even the privileged.
It is also a useful political tool that the government can wield from time to time to boost its approval ratings or as a lip service to nationalism.
ABOUT THE AUTHOR:
Johannes Nugroho is a writer and political analyst from Surabaya whose commentaries have appeared in the Jakarta Post and Jakarta Globe since the 1990s.