Why are mothers penalised at work?
On Mother's Day, many Singaporeans took their mums out for meals and showered them with messages of love and gratitude. Perhaps a better tribute would be an examination of the challenges and injustices mothers face at work and addressing them as a society.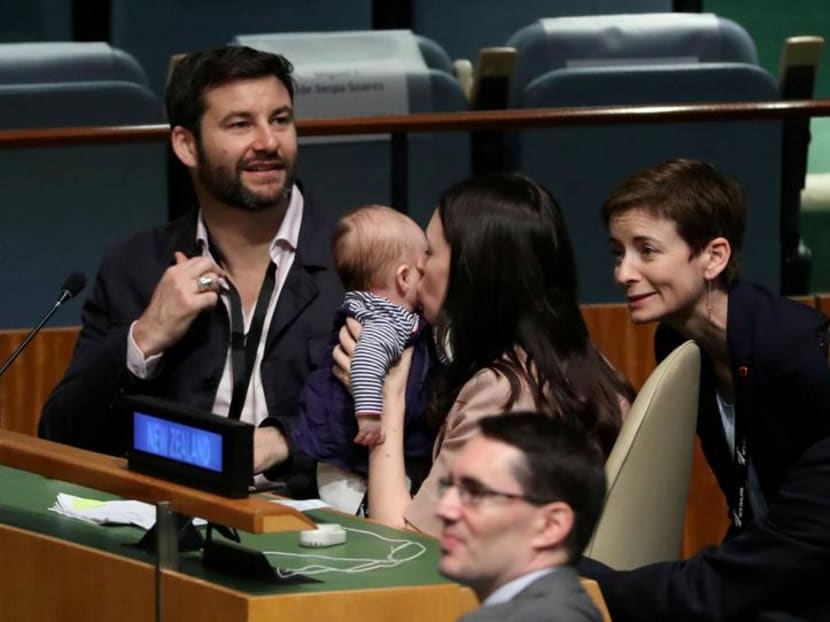 On Mother's Day last Sunday (May 12), many Singaporeans took their mums out for meals and showered them with messages of love and gratitude — fitting tributes to the women who bear us, raise us and sacrifice for us.
Perhaps a better tribute would be an examination of the challenges and injustices mothers face at work and addressing them as a society.
Motherhood is arguably the most significant turning point in a woman's professional life.
When she becomes a mother, she will very likely choose — or be forced to choose — to work fewer hours, or work lower-paid but more child-friendly jobs, or not work at all (when her children are very young).
Even if she does continue to work, numerous studies (e.g. by Bright Horizons' Modern Family Index, Princeton University economists and Harvard's Kennedy School) indicate that she will suffer various handicaps unknown to non-mothers and men. Her competence and commitment will be perceived to be lower.
She will face a lower likelihood of being hired and promoted.
All this contributes to what is sometimes referred to as the "childcare penalty", which studies around the world have calculated as either the amount by which women's earnings fall after giving birth, or the pay gap between childless women and mothers of the same age.
While we have no "childcare penalty" statistics for Singapore, we do know from the Ministry of Manpower's 2018 Labour Force Survey that among women who are not part of the labour force, the vast majority in their 30s (81 per cent) and in their 40s (82 per cent) neither worked nor looked for work because of family responsibilities.
Childcare was the most common reason for those in their 30s. For every five part-timers, one was a woman in her 30s or 40s, and many of these were working part-time so they could look after their children.
The Labour Force Survey also indicates that, contrary to the belief that the gender pay gap starts at the onset of both men's and women's careers, the gap appears to actually only start in the 30s (i.e. when women typically start to have children) and continues for the rest of their lives.
The gender pay gap for women compared to men in their late 30s is 20 per cent; the gap increases to 24 per cent for those in their late 40s.
Comparing median monthly wages across age cohorts of women is also instructive. The differences in median monthly wages of women in their early 30s and women in their early 40s is S$500, whereas the corresponding figure for men is S$1,500.
One possible explanation for this huge discrepancy is that when mothers of young children re-enter the labour force as full-time workers, they find their salaries pegged to their last-drawn full-time salary before they completely or partially withdrew from the workforce to care for their children.
Why is this happening? The roots of this inequality lie in traditional gender norms that see women as natural caregivers and fathers as breadwinners; it branches out into work conditions that aren't compatible with childcare responsibilities.
WHAT CAN GOVT AND COMPANIES DO?
The Association of Women for Action and Research's (Aware) casework with clients reveals that "motherhood bias" is very much alive in Singapore workplaces.
Sometimes the bias is couched as concern for a pregnant employee ("I moved you to a part-time role so you can take care of your health"), or as treating other employees fairly ("it's unfair to others if women on maternity leave are eligible for the same year-end bonuses as those who billed more client hours").
At other times, taking time off to go see a doctor for morning sickness or taking unpaid leave to care for sick children is considered evidence of a lack of commitment to the job, and/or poor performance.
Do you agree with the author?
YOUR SAY: Tell us what you think
In some cases this results in dismissal, in others demotion. Take for example Y.H., who shared her story on Aware's Your Stories platform.
Days after reporting her pregnancy to her manager, she was demoted from a visual merchandiser to an administrative assistant with a 30 per cent pay cut. Her boss told her that the company couldn't have a visual merchandiser who was not in an ideal physical condition.
This was despite her relatively smooth first pregnancy with the same company — during which her colleagues simply swapped responsibilities, doing more physically strenuous tasks while she did more paperwork.
The cumulative effect of unfair treatment has a lasting impact on working mothers' careers. With every negative appraisal, demotion and dismissal, the penalty shouldered by each mother snowballs.
Where does the law stand on this?
While mothers are not a protected class of employees, not giving maternity benefits to a woman who's been in your employ for three months is illegal, and dismissal of mothers on grounds of their caregiving responsibilities can be considered wrongful, making errant employers liable for compensation.
The right to maternity leave and legal protection from dismissal on grounds of family responsibilities certainly help many mothers. But errant employers can find ways to avoid scrutiny.
For example, when hiring women, some offer contracts shorter than three months, because that is when employees become eligible for Employment Act benefits, including maternity benefits.
Aware has come across cases where employers preferred to retain persons hired initially to cover for women on maternity leave, or were harsh on mothers' post-return work performance (calling them distracted or less committed to their jobs).
The Singapore Government should consider extending maternity protection to include an entitlement to return to the same job, as is the case in the United Kingdom.
Meanwhile, workplace biases can be first and foremost addressed by employers.
Companies can include parental status in their official anti-discrimination policies, educate supervisors about caregiver discrimination, and routinely review hiring, promotion and retirement policies to abolish negative assumptions about mothers' commitment and competence.
 Employers should peg salaries to the job rather than the last-drawn salary of the candidate, so as not to perpetuate the childcare penalty.
Employers can also cultivate workplace cultures more thoughtfully to be inclusive of working mothers' needs: for example, being flexible about how tasks are accomplished, and not using time spent in the office as an indicator of performance quality.
Our veneration of mothers must extend to workplaces that have too long been hostile to them. Let's start a real conversation on why women have to suffer for having their partners' children.
ABOUT THE AUTHOR:
Shailey Hingorani is Head of Research and Advocacy at the Association of Women for Action and Research.