Why job-hopping is slowly losing its stigma
Has job-hopping — long scorned by employers as a blot on an applicant's CV — gained greater acceptance among firms? Could it even work to the advantage of the job-hopping candidate? It seems the stigma of job-hopping is slowly being turned on its head.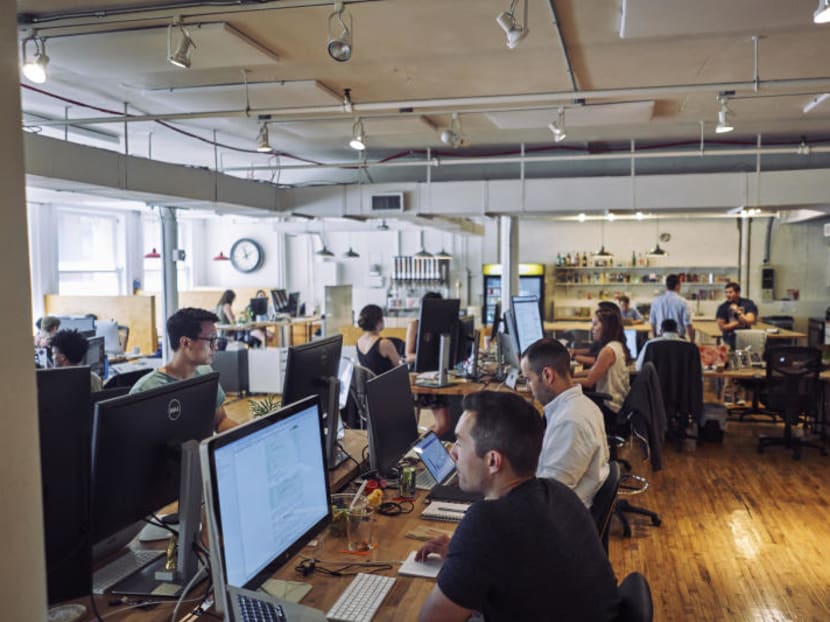 I have been a TODAY reporter for nearly three years now, since completing university at the end of 2015.
In that same period, however, some of my friends have already negotiated a rash of job changes for various reasons, from the lack of stability to poor advancement prospects.
Others I spoke to have jumped ship up to four times in the past year alone. A friend of a colleague, who works in digital marketing, told me that he was in his 11th job since 2010.
What left me even more astounded were the findings of a recent survey by recruitment firm Robert Half.
It found that nearly nine in 10 candidates here (88 per cent) who accepted a role would consider leaving within the first month.
Poor management and a discrepancy between the job and how it was advertised were cited as key reasons. The study also found that 91 per cent would consider leaving during their probation period.
While I find the idea of shuffling between jobs every few months unthinkable, it set me thinking: Has job-hopping — long scorned by employers as a blot on an applicant's CV — gained greater acceptance among firms?
Could it even work to the advantage of the job-hopping candidate?
The answers I got from speaking to employers, recruitment firms and those who have held multiple jobs in a short span of time surprised me.
The stigma of job-hopping is slowly being turned on its head.
Restless millennials, hungry for fresh challenges, are seeking out new learning opportunities, and there are signs some firms are beginning to see the value of hiring job-hoppers for their diversity of work experience.
The digital-marketing professional in his 11th job used to field questions from hiring managers and recruiters on why he does not stay in a position for long. But in the past three years or so, he "stopped getting asked that question altogether", the 31-year-old told me recently.
He ascribed this both to the nature of his fast-changing industry and firms beginning to see the benefits of "employees who have varied experience".
Robert Half Singapore managing director Matthieu Imbert-Bouchard said his firm has observed that the practice of job-hopping is slowly shedding its stigma. "In fact, according to our research, many employers — particularly within the finance and accounting sector — would be willing to hire a candidate who has a history of job-hopping."
It is no longer an accepted norm for one to stay in a job for five to 10 years or more, and "the job for life is dead", said Mr Imbert-Bouchard.
Recruitment firms said job-hopping was most prevalent among millennials, who prize experience across different industries, fulfilment and opportunities to pick up new skills above all else.
"These jobseekers are more focused on prioritising fulfilment at work over other factors, such as job stability and even salaries, and are more open to moving on in order to seek that," said Mr Faiz Modak, manager of applications and infrastructure at Robert Walters Singapore.
Indeed, contrary to common belief, workers job-hop for reasons beyond landing a better wage. The digital-marketing professional recounted how he took a 40 per cent pay cut to move to an agency where the learning was "immense".
Job-hopping could be more pronounced at companies in the rapidly changing technology start-up industry, which is usually staffed by younger professionals.
The labour crunch has also intensified competition for candidates, especially those with unique skills, so much so that firms are prepared to "consider that fast change with no particular reasons", said Hudson Singapore regional director Alena Salakhova.
REASONS FOR JOB-HOPPING STILL COUNT
That said, why candidates job-hop still matters to some firms.
The chief executive of a home-grown technology start-up told me that he would be inclined, for instance, to take on candidates who have had to move because the start-ups that they were working for have shut down.
It is useful that these workers have the technical know-how, and experienced the "ups and downs" of the start-up business, he said.
But he would tend to shun those who job-hop without good reason every six months to a year over a prolonged period, as this does not speak well of their "attitude and conviction".
Employers had mixed views on the number of job changes they would deem excessive.
The technology start-up chief executive said he would consider candidates who switched jobs "once every three to four years". By contrast, the managing director of a transport company said he could accept those who transited between two or three jobs in a year with valid reasons, such as health or family problems.  
Robert Walters' Mr Modak said a reasonable approach could be to see if candidates can justify their decisions to move.
"If the only factor is a higher salary or compensation, it generally does not reflect well."
He cautioned that short stints should be kept to a minimum. "While employers generally understand that job-hopping happens when working professionals are young and exploring, it can leave a stigma for experienced professionals who are expected to show adaptability and advancement," he said.
Those who job-hopped told me they did so for practical reasons.
Some found that the realities of the job did not square with what was presented to them. Others faced difficult co-workers and a "toxic" work environment.
These are not invalid reasons, and as attitudes shift and the labour market continues to transform, we should not tar all job-hoppers with the same brush, or judge candidates to be inferior or problematic simply because they have jumped ship a few times in several years.
For a start, employers should afford all candidates an equal footing and jettison the practice of consigning job-hoppers to the bottom of the pile.
Workers change jobs for a multitude of reasons — many beyond their control and despite their best efforts.
More importantly, as younger professionals seek the thrill of new challenges and attach greater importance to having diverse work experience, employers should keep pace with the times — as some have — so that good, qualified candidates do not slip away.
They could, ultimately, profit from the insights and exposure these workers bring to the table, and devise ways to retain them.
Friends often ask what keeps me going in this job despite the incessant demands of the news cycle.
It always comes down to two things: A supportive boss, and a fervent belief that the work we do, as reporters, continues to make a meaningful difference.
In the words of the digital-marketing professional, a good manager who has plans for his growth, provides constant feedback, is honest about his performance, and does not micro-manage "definitely helps me to stop looking out (for another job)".
I could not agree more.
ABOUT THE AUTHOR:
Kenneth Cheng is a senior journalist with TODAY's news desk, where he covers transport, consumer and manpower issues.