Will Trump accept a defeat in 2020 presidential election?
The Michael Cohen hearings in the United States Congress began when President Donald Trump was in Hanoi for the failed summit with North Korean leader Kim Jong-un.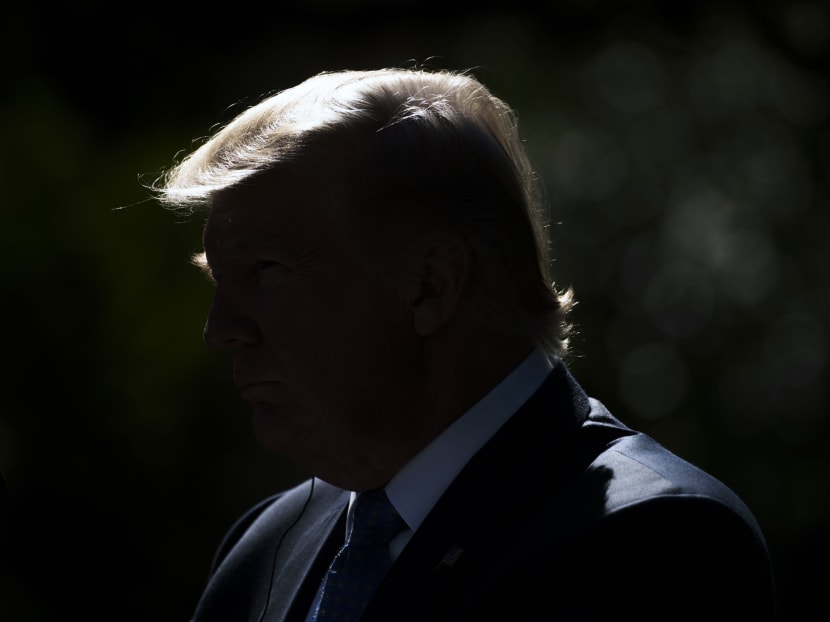 The Michael Cohen hearings in the United States Congress began when President Donald Trump was in Hanoi for the failed summit with North Korean leader Kim Jong-un.
Many of us have been inured over the past two years to the words and actions of this most maverick President. So it was difficult to find anything very surprising or interesting in what Mr Cohen, described as Mr Trump's former personal lawyer, fixer and confidante, said during the hearings.
But there was one significant suggestion Mr Cohen made which is worth paying closer attention to.
"Given my experience of working for Mr Trump I fear that if he loses the election in 2020, there will never be a peaceful transition of power,'' said Mr Cohen.
He must have meant that Mr Trump will not discourage his hard core supporters from resorting to violence or might even encourage them.
It would be a mistake to dismiss this remark as merely a vengeful wild swing at the President by someone already convicted for lies and perjury on his behalf. On the contrary, it is likely a disturbing insight that Mr Cohen obtained from his long and close relationship with Mr Trump.
Violence and bloodshed are of course not pre-ordained. But Mr Trump's personality traits and actions lend some credence to Mr Cohen's suggestion.
Many have noted that the President seems devoid of any democratic impulse, has admiration for strong leaders like Russian President Vladimir Putin, is irked by debates and discussion, and has shown a willingness to achieve his goals by almost any means. And all this with an ego that brooks no opposition or failure.
In fact on March 7, it was reported that Mr Trump is already trying to delegitimise any win by a Democratic Presidential candidate in 2020. He described Democrat actions in Congress aimed at him as an attempt ''to win an election in 2020 that they know they cannot legitimately win''.
Also it is worth recalling that after winning the 2016 election Mr Trump tweeted that in addition to winning the electoral college vote he had also won the popular vote "if you deduct the millions of people who voted illegally'', without providing any evidence to back his claim.
What can he do if he loses the 2020 election?
He can work up his core right-wing supporters for a violent confrontation which could potentially tear the country apart.
This would be an act of revenge and is entirely possible.
Some have gone further to raise the spectre that he may stoke up violence before the election if he anticipates defeat or just after it in order to justify a declaration of a national emergency that would give him enormous powers to do what he wishes.
This would be more difficult to pull through. The US Constitution requires that Presidential elections must be held every four years. Likewise to declare an emergency over disputed results should lead to strong opposition from Congress and major sections of society.
If he is allowed to succeed, America may become an illiberal democracy in an authoritarian mould during peace time for a period of time.
America has its renowned checks and balances in its political system. But checks written in the constitution would not be enough if those required to exercise them are too weak-kneed or condone violations for their own ideological preferences.
Mr Trump has proven to be a skilful politician and it would be a mistake to underestimate him. He has managed to retain the loyalty of his supporters, said to be approximately one third of the population, over half way into his term.
Witness the way he worked up his right wing backers in an emotional speech on March 3 in Maryland which invoked the "socialist nightmare'' and the horrors of unregulated immigration, among other things, as he embraced the American flag.
So do not be too surprised if he wins the 2020 election, assuming that he is not removed from office before then.

ABOUT THE AUTHOR:
Daljit Singh is a Senior Fellow and Coordinator of the Regional Strategic and Political Studies Programme at the Iseas-Yusof Ishak Institute.