What skills does Singapore need for the future economy?
We live in a time when roughly half of the jobs in 2020 are not yet known to us, and conversely, half of the jobs today will be extinct.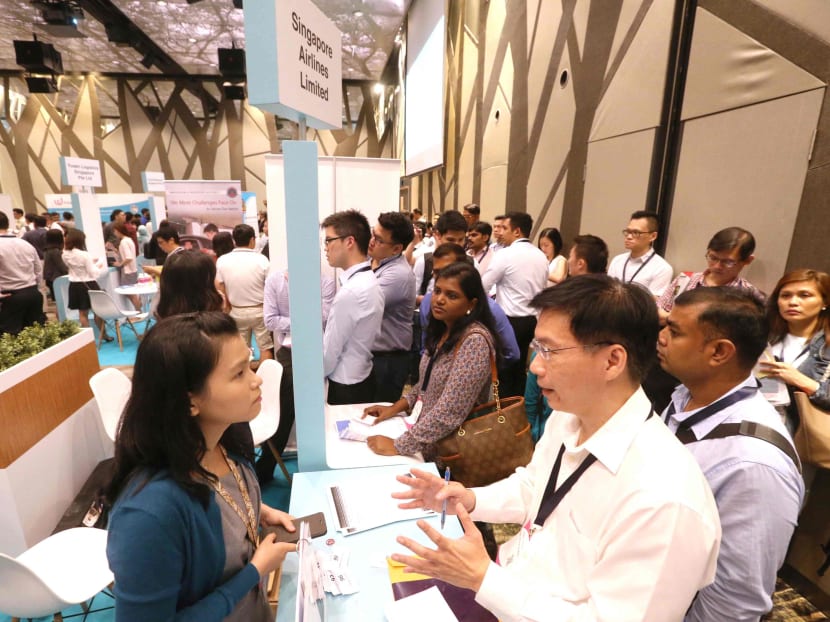 We live in a time when roughly half of the jobs in 2020 are not yet known to us, and conversely, half of the jobs today will be extinct.
While many businesses and individuals understand the need to prepare the workforce for this shift, predicting the nebulous future is becoming more and more challenging.
As digital transformation takes centre stage in the economy, business models are evolving ever more rapidly to keep up with disruptions.
The constant change in business imperatives often means that the shelf life of existing skill sets is increasingly being shortened, while the demand for people to work differently through the acquiring of a new set of core skills has heightened significantly.
According to the World Economic Forum Future of Jobs Report, by 2020, over a third of the desired core skill sets of most occupations will comprise skills that are not yet considered crucial to the jobs of today.
Technical skills valued at the start of the digital revolution, such as programming and equipment operation, will teeter towards irrelevance, while skills associated with sociability, creativity and critical thinking will be placed high on the list of hiring managers.
Therefore, rather than moulding the workforce for the unknown jobs of the future, educational institutions should instead focus on imparting the adaptive skills needed for the future economy.
We look at three valuable skills crucial for the next generation of Singaporeans to navigate what is already termed the "fourth industrial revolution". In just five years, there will be over 30,000 jobs to be filled in the Information and Communications Technology sector. Of these jobs, an area primed to become even more in demand due to its high level of relevancy is data analytics.
As a force to be reckoned with in today's world and an undeniable driver of change in the industry, data, whether big or small, will continue to shape the future of our economy.
As the amount of data that we work with continues to increase at an exponential rate, many more roles will require workers equipped with the skills necessary for interpreting and making sense of this information.
Organisations use various sources of data for different reasons — some to better their business performance, others to better the lives of their consumers.
From the way we can download the latest episode of our favourite TV series to buying groceries online at the click of a mouse, data intelligence has infused every facet of our lives.
Once intangible and invisible, data now blatantly announce their presence in everything we do, and this trend will only continue to flourish as Singapore moves towards becoming a Smart Nation. As such, the workforce of the future must be equipped with the ability to apply and convert data into actionable, relevant and timely information that can positively affect business decisions in organisations.
Dr David Deming, associate professor of education and economics at Harvard University, established that social skills, or the ability to "play well" with others, will be vital for the modern workplace.
Soft skills such as sharing, collaborating and negotiating will continue to be important. In addition, knowing how to build meaningful relationships and connect with others on a deeper level will be crucial.
This includes the ability to empathise and interact on multiple levels as people move between roles and experiences. It is thus of paramount importance for schools to continue helping students develop their emotional and social intelligence to successfully navigate the future workplace.
Additionally, as we move towards a highly connected future, business models and cultures are bound to experience a greater convergence, making social and emotional intelligence mandatory prerequisites as workers participate in cross-border communication. To help Singaporeans assimilate this change, educational institutions can start by providing exposure beyond the usual industrial attachments and internships.
Close collaborations with industry partners can take place on various fronts, including opportunities to interact with various levels of 
management.
An exposure to as wide a range of functional roles as possible will also help establish empathy and develop understanding of the bigger picture.
Amalgamating the concepts of data, and social and emotional intelligence is the ability to adapt these skills from one place to another, in varying situations.
The way we work in the future will be vastly different from today's economy. Jobs of the future will be a lot more flexible, collaborative and mobile. The future workplace will be more diverse and may even require humans to work alongside robots.
Already, employers have begun to shift hiring practices from screening individuals for a single, specific role to hiring highly versatile and flexible employees open to a rotation of roles and flexible job descriptions.
The key to staying relevant and resilient in the face of a constantly changing environment is to be able to adapt one's thinking to cater to various situations that present differing variables.
For businesses, this means constantly evolving and evaluating their performance to meet the needs of their customers while maintaining best business practices.
For individuals, this means staying abreast of changes in the marketplace, whether technological, economical or socio-political, and using that knowledge to respond quickly and accurately to the unique, unexpected circumstances of the moment.
To build a generation of future-ready critical thinkers, it is not enough to simply build programmes or one-off workshops that expose students to foundational skills in problem solving, creativity or even coding and data intelligence. Instead, schools today have the opportunity to examine how their final assessments reflect competencies in these skills.
It is time to relook the effectiveness of basing students' competency on how they fare in written examinations, and instead consider placing more emphasis on project work that tests a student's ability to network, collaborate, think creatively and make sense of data, and apply these skills to solve real-world problems as part of the final grade.
Just as the world is becoming more globalised and markets more connected, so too must educational institutions. To keep abreast of changes in the global marketplace, schools can form strategic alliances that provide pathways for student exchanges and collaborations.
Exposing students to diverse cultures and workstyles help prepare them for what lies ahead, and provides them with a leg-up as they step into the 21st-century workplace.
ABOUT THE AUTHOR:
Derrick Chang is Chief Executive Officer of PSB Academy.