Deaf doctor ready to lend an ear to patients
SINGAPORE — Born profoundly deaf, Dr Joseph Heng was 12 when he received a bionic ear that introduced him to sounds he had never heard before — running water, the hum of an air-conditioner, a ringing telephone.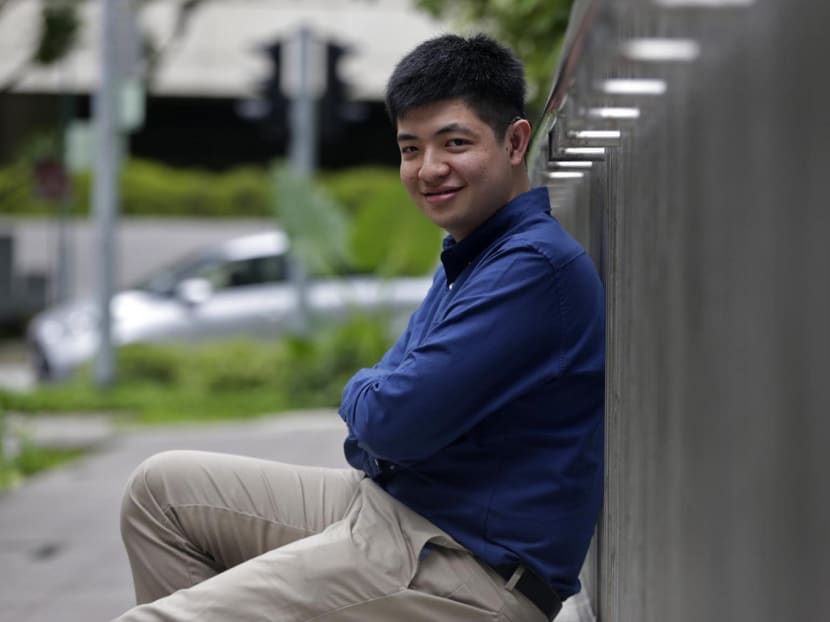 SINGAPORE — Born profoundly deaf, Dr Joseph Heng was 12 when he received a bionic ear that introduced him to sounds he had never heard before — running water, the hum of an air-conditioner, a ringing telephone.
The 31-year-old was one of the first few people here to undergo cochlear implantation, in which an electronic device is surgically implanted in the inner ear to stimulate the hearing nerve directly to perceive sound. An external sound processor, worn behind the ears, picks up sounds and transmits them as electrical signals to the internal implants. These implants can assist those who cannot be helped with conventional hearing aids.
Processing the cacophony of noises in his surroundings gave him massive headaches at first, but he soon learnt to decipher the various sounds he had missed out on as a child.
Today, the technology has done more than just help him fit into the hearing world — he has since achieved a Grade 8 in piano, earned a string of As in his O- and A-Level examinations, and completed bio-engineering and medical degrees in the United States.
Currently a second-year internal medicine resident at The Johns Hopkins Hospital there, Dr Heng hopes to offer his patients what most people take for granted — a listening ear.
Among the handful of deaf doctors to have worked at the institution, Dr Heng is particularly drawn to addressing communication challenges the deaf and the hard-of-hearing face in healthcare. He also hopes to break down doctor-patient communication barriers when addressing sensitive topics, such as a cancer diagnosis. "I've never taken hearing and the gift of spoken language for granted. (Being born with a hearing impairment) has given me a different perspective of patient needs and helped me better understand the communication barriers they face. Ultimately, every patient wants to be heard," he said in an interview ahead of World Hearing Day on March 3.
As a child, his mother raised him and his older brother, who was also born deaf and later underwent cochlear implantation, to communicate mainly through speech and lip-reading. Back then, he relied on hearing aids, which work by amplifying sound, but they did not help much.
"I relied a lot on lip-reading and had an extremely nasal accent. My friends couldn't really understand me, and it was very frustrating. At that age, when you ask young kids to repeat themselves multiple times, they would just say 'never mind' and talk to somebody else," said Dr Heng, a former St Anthony's Primary and St Joseph's Institution student.
His mother devised tough drills to help him learn to speak aloud and cope with mainstream schooling. "My brother and I went to school in the morning. In the afternoon, it was the School of Mum. She would extensively go through everything we learnt in school at the time, repeat everything and do her own form of speech therapy with us," Dr Heng said.
Without that unwavering perseverance and discipline, Dr Heng, who is now married and recently welcomed his first child, said he might not have come this far. Telephone conversations were extremely challenging for him, as he could not rely on lip-reading, but during his college days he got a friend to hold daily telephone conversations with him for three months.
He completed his National Service despite an exemption due to his disability. And when he could not get into National University of Singapore's medical school, he persevered and later completed a medical degree at Yale.
"I've had the privilege to benefit from medicine, and hope to be able to give back (to society)," he said.
While cochlear implants allow him to hear speech as clearly as a person with normal hearing, isolating sounds in noisy environments may sometimes pose a challenge. However, he has adopted strategies to allow him to work efficiently in the hospital setting.
"For example, in medical emergencies where I'm the doctor in charge, I assume control of my environment by keeping only the necessary people in the room and kicking everyone else out. Only one or two people should be talking at the same time," he said.
He feels that the misperception that people with disabilities cannot do as well as others stems from culture. The United States, for instance, takes a more egalitarian view towards people with disabilities, he said. "That has helped promote a culture of acceptance whereas in Singapore, it's like 'Aiyah, that person in a wheelchair will never grow up to be anything lah'," he said.