Young children with myopia get it worse later in life: Study
SINGAPORE — Young children who develop myopia, or short-sightedness, early in life tend to have higher eye degrees and face higher risks of eye problems later in life.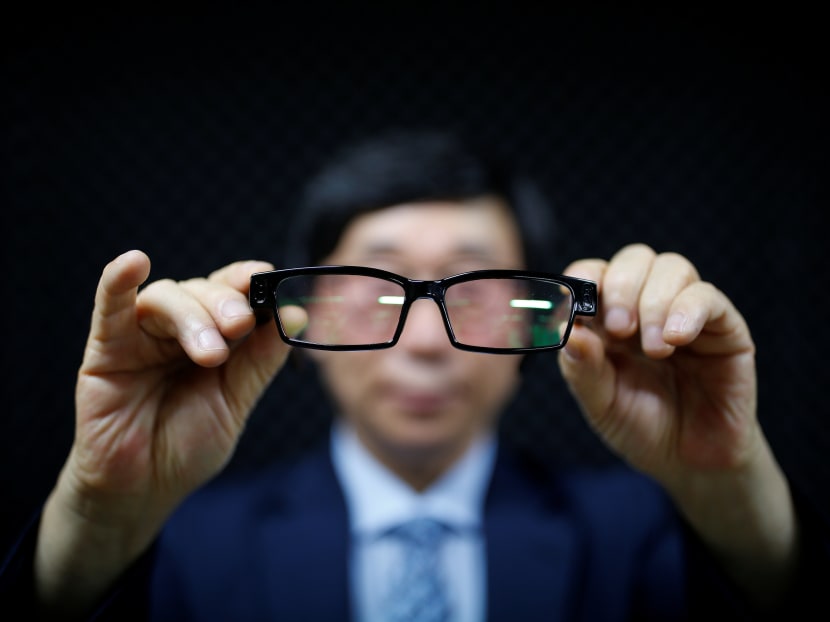 SINGAPORE — Young children who develop myopia, or short-sightedness, early in life tend to have higher eye degrees and face higher risks of eye problems later in life.
A multi-year study by the Singapore National Eye Centre (SNEC) and the Singapore Eye Research Institute (SERI), jointly conducted with the National University of Singapore (NUS), revealed that for every year decrease in the age that a child gets myopia, the severity of his short-sightedness in later childhood increases by 100 degrees.
It also found that children who get myopia earlier are also likely to develop an eye degree that is worse than 500 later in life.
The study, which examined 928 children aged seven to nine from 1999, was released on Thursday (Oct 6).
A person with an eye degree higher than 500 is considered to have high myopia, and he faces a higher risk of retinal detachment, early development of cataracts and glaucoma, all of which can cause blindness.
In the study, the children returned for yearly follow-up examinations till they turned 11. Those who started wearing glasses earlier grew up to have more severe short-sightedness.
For example, children who had myopia over five years ended up with an eye power of 548 degrees at age 11. In contrast, those who only had myopia at the age of 10 had an eye power of only 153 degrees when they turned 11.
The researchers noted that as a child's myopia will continue to progress from 11 till about 25 years of age, he will develop even more severe myopia in adulthood.
And the age of myopia onset is "the most important determining factor" of high myopia later in life, said Professor Seang-Mei Saw, head of the myopia unit at SERI. It beats other factors such as the number of books read and whether the parents have myopia.
Singapore is among the countries with the highest prevalence of childhood myopia in seven- to nine-year-olds, making short-sightedness a significant public health problem.
In the students of the three schools which were studied, up to 49 per cent of their Primary Three pupils are myopic. The prevalence of myopia in teenagers aged 11 to 18 here is also high, at about 69 per cent.
By 2050, at least five million people in Singapore will have myopia, as those with the problem with remain short-sighted for the rest of their lives. Fifteen per cent of the population are likely to develop high myopia.
To prevent the "myopia boom", children should spend at least two to three hours outdoors a day, said Prof Saw, as the light levels from the sun, even on a cloudy day, are much higher than the light level from artificial bulbs.
"The drastically higher light levels outdoors can release a chemical called dopamine in the eye that can stop the development of myopia… and keep the eye in a normal state," said Prof Saw, who is the principal investigator of the study.
Also, the wider colour spectrum that is emitted from the sunlight could be another factor that can prevent the onset of myopia.
"There is more blue light from the sun, and more red light from that of the artificial light," said the NUS Saw Swee Hock School of Public Health professor.
While parents interviewed by TODAY were generally receptive to the outdoors idea, they also noted that their children spend more time indoors now because of the hot weather and mosquito-borne diseases such as Zika and dengue.
"It's really hot nowadays so we go out less," said technician Steven Yong, 42, whose six-year-old daughter started wearing spectacles this year. "Maybe with this suggestion, I would make a point to take her out in the evening, to parks and gardens."
To Ms Ivy Leong, her eight-year-old daughter's myopia was probably caused by the amount of time she spends looking at the whiteboard in her primary school, rather than anything else.
Her daughter, whose eye power is 200 degrees, has been wearing glasses since last year.
"I had made it a point to take my children outdoors more, and I didn't allow my children to watch much television or play with gadgets at home, but she still got myopia," said Ms Leong, 38. "I think it could be the reflective nature of the whiteboard that strained her eyes."