Doors are open: Explore Potong Pasir and Wessex Estate with artists
SINGAPORE — From Bishan to Tiong Bahru to Bukit Timah, Singaporeans have no qualms about living in or around former cemeteries, observed Alan Oei, artistic director of the popular art walkabout Open House (OH).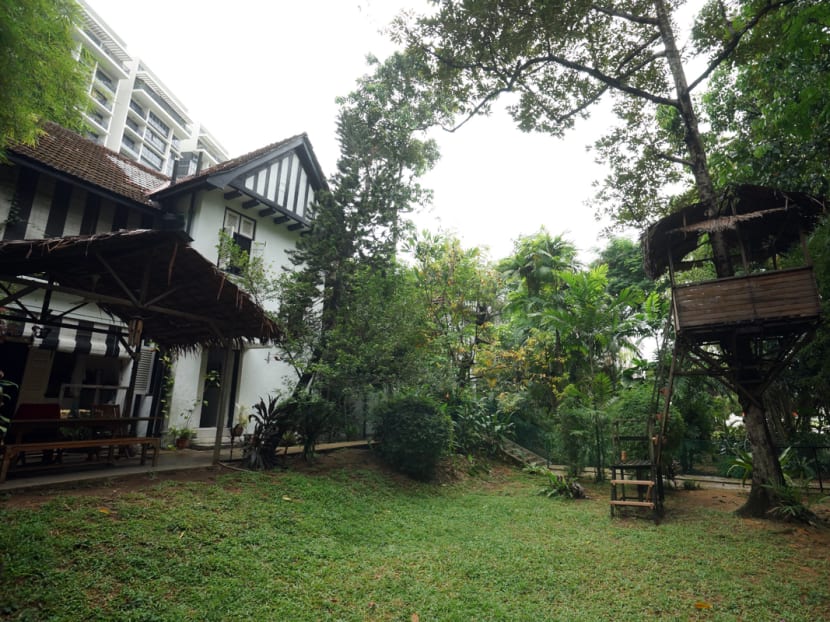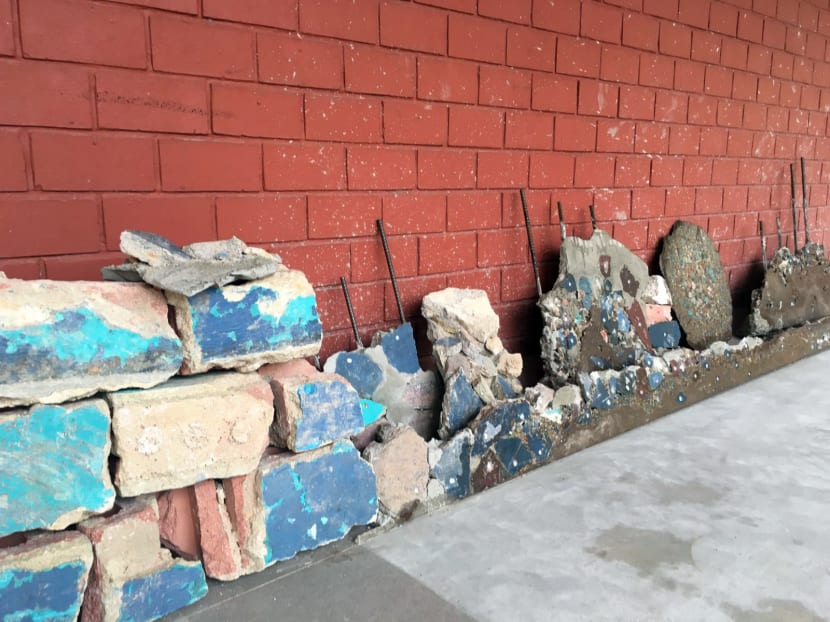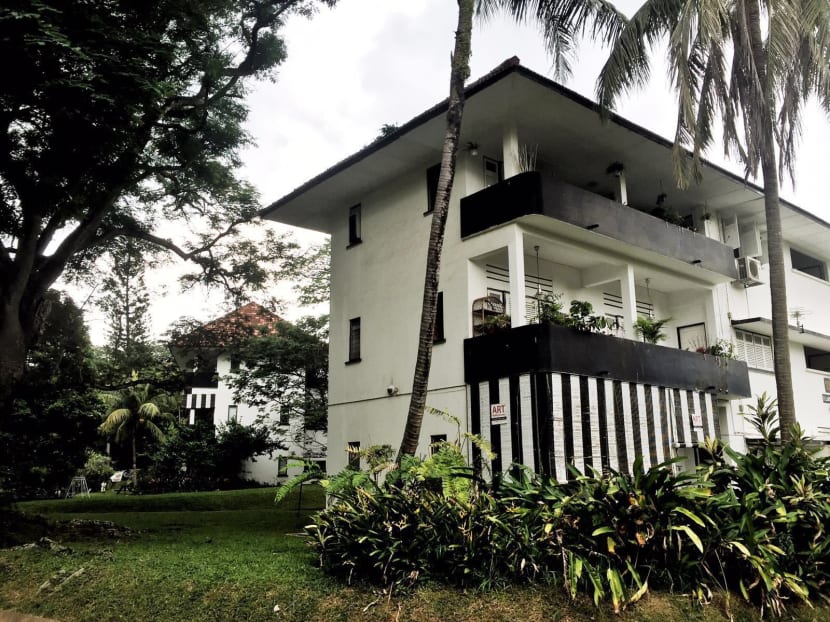 SINGAPORE — From Bishan to Tiong Bahru to Bukit Timah, Singaporeans have no qualms about living in or around former cemeteries, observed Alan Oei, artistic director of the popular art walkabout Open House (OH).
"We're a very pragmatic lot and our relationship to history is to consume it as nostalgic tidbits," he said.
Beginning this weekend, OH is dropping by another former cemetery — the Bidadari estate — as it goes to Potong Pasir, where nine artists have created works you can see during the ticketed tour.
Among these is an altered wayang stage at the Bidadari field by Randy Chan. Elsewhere, you have kinetic sandscapes at the Jacob Ballas Bridge and a virtual forest in a black-and-white colonial house. All of these tell the stories of Potong Pasir's rich history — including its origins as a sand quarry, and the area's lost Alkaff Gardens and former farms.
Oei said he was always intrigued by the stuck-in-the-`80s vibe of Potong Pasir. However, with the heightened emotions that came out during the General Election in 2011, he decided to take his time to do a project in the estate.
Now, he said, seems to be the right time. "The mood is very different. It's a great time to look at this neighbourhood, its community and its identity in transition. Potong Pasir has become more like the rest of Singapore's heartlands," he said.
Aside from the art walkabout proper, there is the new platform called OH!pen Call, which features seven projects by artists done in collaboration with residents. These are free to the public.
While the ticketed tour has always been a popular draw, OH assistant curator Berny Tan said they thought it was time to branch out to something that runs parallel to that. So among the projects is a void deck installation based on the residents' relationship with their house plants; and a multimedia installation using rubble from an old street soccer court which was previously commissioned by the former MP for the constituency, Chiam See Tong. (It has now been converted into a carpark.)
Potong Pasir isn't the only place where residents' homes are opened up to art. Over the weekend, 10 art studios in Wessex Estate — at Westbourne Road, Woking Road and Whitchurch Road — will be open to the public for its regular free tour called Art Walk@Wessex. However, in the case of the Wessex Estate, the houses are owned by the artists themselves.
The range of practices is varied — from oil painting and printmaking to ceramics and sculpture — and those who drop by can get to see some demonstrations, talk to the artists and even buy the works that they like.
One of the organisers of this year's edition is sculptor Joyce Loo of JoyClay Studio, who shares a studio with illustrator Pamela Yee (aka PaperGirl Pam). Loo had previously lived in the black-and-white colonial house for eight years, but she recently moved out and retained only her studio work space, where she teaches ceramics classes.
"Some of the studios are partial homes and these are different from other studios, which can be former classrooms or industrial spaces. More than half of the artists here are also from overseas so there's an international feel," she said.
But it's not only the art that makes this area an enticing draw for those keen to drop by — it's the estate itself. "There is a lot of nature here in this very matured area and I think most people like it because of the ambience," said Loo. "It's very nice to walk around — and who knows? Some of the studios might even offer wine to the public!"
***
1. OH! POTONG PASIR
When: March 12, 13, 19, 20, 26 and 27, 2pm to 10pm (last tour leaves at 8pm)
Admission: S$25 (excluding ticketing), S$45 (for the "director's cut" tour on Saturday) from http://www.ohopenhouse.org. Meet at the Potong Pasir Community Club (walking distance from Potong Pasir MRT). Ticket holders should arrive at least 15 minutes before the tour starts.
2. ART WALK@WESSEX
When: March 12 and 13, 11am to 7pm
Admission: Free
Getting there: Take Bus 191 opposite Buona Vista MRT or One North MRT and alight at the bus stop in front of Laurent Bernard Chocolatier at Portsdown Road. If you are driving or taking a cab, enter Portsdown Road via Queensway AYE or North Buona Vista Road.