Man on a mission to spread art everywhere
SINGAPORE — Khairuddin Hori is a busy man.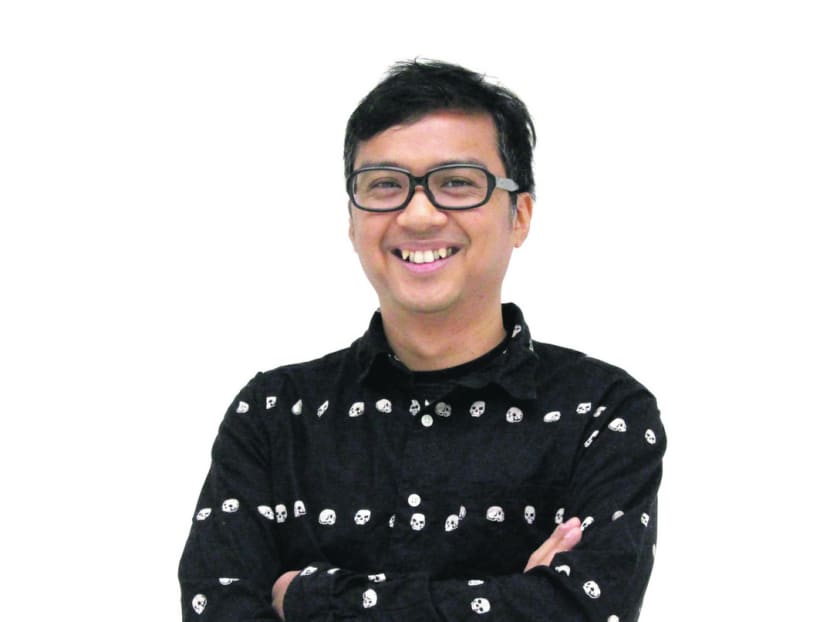 SINGAPORE — Khairuddin Hori is a busy man.
Just this month alone, the curatorial director of Chan Hampe Galleries has to juggle the roles of artist, curator and gallerist — all at the same time, and for various projects. For one, he is running his first programmed exhibitions for the private gallery since he was appointed to his position in August last year.
He is also curating Lock Route, a public art showcase at Gillman Barracks that will involve sculptures, installations and other works placed all over the venue by international artists as well as young, up-and-coming local creatives.
Then there is No Regrets for Our Youth, a public art installation created by representatives from art collective DXXXXD, of which he is a member.
No Regrets for Our Youth, which opens on Jan 12 as part of the Aliwal Urban Art Festival 2017 for Singapore Art Week, takes a hard look at gym culture in its current form, which has produced hashtags such as #fitgirls, #eatclean, #skinnyme, #shredded and #aesthetic accompanying selfies of people's physiques on social media.
The show, added the 43-year-old, is their way of questioning gym culture — for example, how athleticism is now considered normal — and explores the incidence of eating disorders as unintentional side effects in achieving such a reality.
DXXXXD, added Khairuddin, comprises "art protagonists" who aim to go beyond popularity and success, and "inspire through exciting ideas and uncommon engagements and initiatives".
As such, at the exhibition, held this week at the Aliwal Art Centre, you might be surprised that the room looks just like a regular gymnasium, complete with smells and the equipment needed for a proper workout — except you lift microwave ovens and transparent flower-filled weights.
This quirky twist on the equipment was meant to show how gym culture now is more about vanity than health and bodybuilding. Like microwaves, it is everywhere and used by everyone, although it may not really be good for health.
The exhibition also features video work by Singapore artist Angie Seah as well as sound art with techno and other music composed by Khairuddin himself.
With so many things on his plate, you would think Khairuddin, who was formerly deputy director of Artistic Programmes at Palais de Tokyo, Paris, would find it tough to cope. But he says curating and creating art for the public is what keeps him going.
"With art as mediator, the public is who I am inspired by, who I create for and communicate with. Art has a natural vocabulary and ability to engage without the need for acculturation. It leaves lasting imprints within seconds of exposure. Without the public, the art cannot exist."
His sentiments are evident in his curatorial approach to Lock Route, which is inspired by a 24km route march by NS recruits, befittingly set in a former military barracks. The showcase is a highlight of Singapore Art Week 2017 with its large-scale, site-specific installations, sculptures and murals out in the open, such as the mural Land of Shadows by Los Angeles-based artist Cleon Peterson all over the whitewashed walls of the block across from ice-cream joint Creamier and mirror installations spread across a grassy field titled Basha, by Singapore artist Gerald Leow.
ART FOR ALL
Still, if the LaSalle College of the Arts graduate had his way, the public contemporary artworks like those on display for Lock Route would be a normal everyday fixture in Singapore.
"Can you imagine works (like this public installations) along Boat Quay, East Coast beach or Sentosa? People will get used to seeing art, instead of only expecting it for special occasions or one-time events," said Khairuddin, formerly a senior curator at the Singapore Art Museum.
In fact, he pointed out that while Gillman Barracks is "supposed to be an art district", one does not see art immediately, "when art should be everywhere, all over the buildings, even by the side of the roads".
"In Boat Quay, for example, we have very classic works like The First Generation by Chong Fah Cheong, illustrating children jumping into the river and A Great Emporium by Malcolm Koh, showing multiracial traders. But I think we should keep up with the times, have young and relevant works," he observed.
He added: "It's all about exposure. People don't have to understand it, they don't have to even know it's art, but it's the visuals, the images, that's the point. Seeing such works regularly will increase their exposure to art, allowing it to enter their consciousness, like advertisements, and become more mainstream. And questioning is better than assuming to understand anyway."
Khairuddin's aim to increase public visibility also underlines his work as curatorial director at Chan Hampe Galleries. The three exhibitions at Chan Hampe Galleries this month go beyond the gallery itself to make their presence felt in other spaces at the Raffles Hotel Arcade, showcasing fairly large-scale works by regional names such as Le Brothers from Vietnam, Kenny Pittock from Australia, and local artist Ruben Pang.
But do people really want to attend exhibition openings or go and look at art, especially in these times of an impending economic recession?
Khairuddin is optimistic; and he believes that in this period of increasing economic and social uncertainty, people are more likely to turn to the arts.
"When people have no job, no money and a lot of time on their hands, who knows, they may end up writing a poem, composing a song, painting, or just doing something creative. In many places in the world, art and creativity flourish during an economic downturn."