Meet single mother Azizah, who takes care of 4 children and an elderly mum
SINGAPORE — Every day, single mother Azizah Mohamed Noor wakes up at 5am in the morning to shower and prepare for work in her two-room flat at Lengkok Bahru, which is shared with her four children and a wheel-chair bound mum.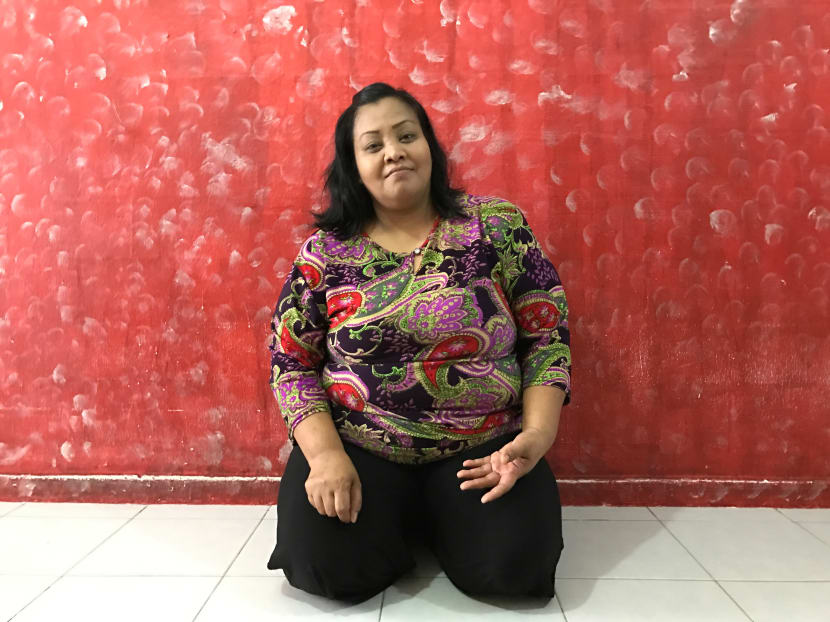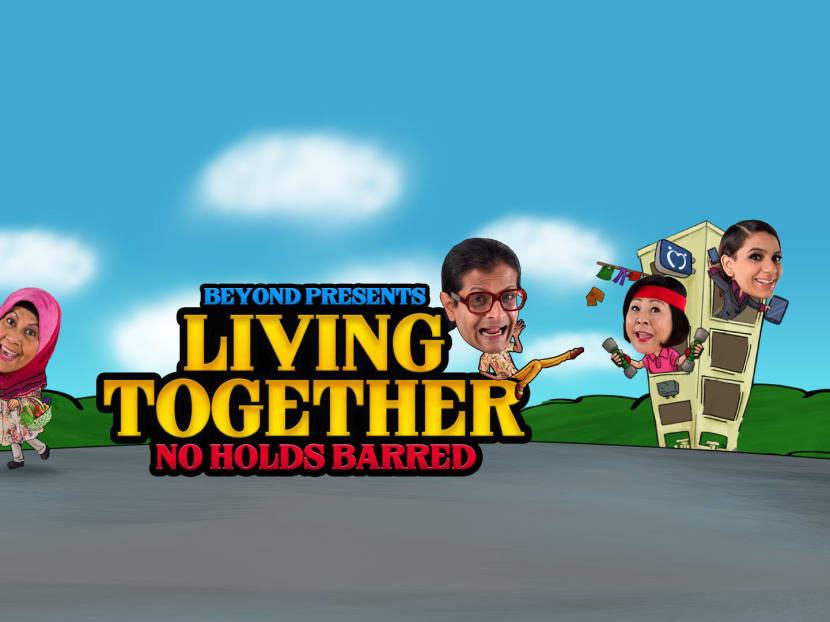 SINGAPORE — Every day, single mother Azizah Mohamed Noor wakes up at 5am in the morning to shower and prepare for work in her two-room flat at Lengkok Bahru, which is shared with her four children and a wheel-chair bound mum.
Before the sun comes up, she heads out at 5.30am to begin her first job as a part-time cleaner for elderly activity centre NTUC Silver Ace. Two hours later, she returns back to her house to prepares meals for all of them, including her youngest child, Siti Nur Jannah, six, who requires special attention — she has attention deficit hyperactivity disorder (ADHD) and speech delay.
Her 72-year-old mother Fatimah suffers from diabetes, high blood pressure and high cholesterol, and requires an insulin jab two times a day, which Azizah gives — one in the morning and one at night.
Her second job, a deliverer for online service Lazada, requires her to travel to various places in Bukit Merah. Although tiring, Azizah says she would push herself, and would always complete the jobs before 3pm, giving her ample time to get home to receive her second child, who is arriving from school by school bus. She would then get to work on dinner preparations.
What we described might seem incredibly tough, but Azizah said she had encountered darker times still, back in 2010 when she was unemployed and struggled to make ends meet for her children and her mother after she divorced her husband then.
"I had no money, not even a single cent," she said, describing that experience as an "unforgettable" one. "I didn't know how to find financial help. One day, my mother joined NTUC Silver Ace as a member and from there, I got to know the supervisor, who asked me if I wanted to work here."
It was there where Azizah was also recommended ways to plan for financial assistance. Later, her son, Muhammad Nurazizul, 22, told her about Beyond Social Services, which she said had changed her life.
After joining Beyond Social Services — an organisation which works with disadvantaged youth — as a volunteer, she joined a baking group there, which would bake goods to sell during festivities. She now earns some extra income of about S$800 to S$900 for each baking project she takes on. "I feel happy because I made I made a lot of friends from the committee — about 30 of them. Some more, I get to earn extra income," she said.
Azizah will be one of the people benefitting from Beyond Social Services' charity initiative — live standup comedy performance Living Together. No Holds Barred. The one-night-only show, happening on Nov 16, aims to shed light on the poverty situation in Singapore. Donations from the show will go to Beyond Social Services and their beneficiaries - Azizah's baking group, for instance, will receive more funds for baking ingredients.
HELPING THOSE IN NEED
In Singapore, poverty remains a problem. "About 12 per cent to 14 per cent of families live on less than S$1500 household income a month," said Beyond Social Services' executive director Gerard Ee. "This amounts to 110,000 to 140,000 households, with 57,000 such households (the poorest) living in rental housing blocks,"
In Beyond Social Services, about 82 per cent of families have a household income of less than S$1500, he added.
Living Together. No Holds Barred will talk about the multi-racial and multi-national housing landscape in Singapore, and delve into issues that affect Singaporeans in their most intimate surroundings — their homes.
"With 80 per cent of Singapore's population living in HDBs, Living Together will touch on 'home affairs' topics close to all our hearts," said Ee. "From neighbourliness of the 1960s and 1970s to the kiasu and privacy issues of today to protecting our frontage with potted plants and slippers, incense burning as well as upholding racial harmony and Asian values and distinctly heartland behaviour," he added.
Headlining the show is Singapore comedian Kumar, and it is his second time participating.
"Kumar volunteered with Beyond last year for a fundraising event titled the Really Authentic Kumar. He has a heart for the marginalised, having also come from a similar background. He took the trouble to speak to members of the families we serve, and created the show," Ee shared.
He said they hope to reach their target of S$100,000 for the performance.
Speaking to TODAY, Kumar said: "These people who are underprivileged need all the help they can get, and we have come forward to remind you that people care — that we care about you. It's just not just you." He added that his previous show had raised S$80,000.
The comedian will also be starring along aside the cast from Living Together, which includes veteran actress Koh Chieng Mun, actor Shane Mardjuki, actress Sharul Channa and actress-singer Zaliha Hamid.
"Instead of being ignorant and saying things like 'they deserve it', I think the world needs to know that is our way of showing people that there are people like that in Singapore and we need to do something about it," Kumar explained.
And for people who are looking for a good laugh, Living Together not only highlights the poverty issue, it also wants to bring cohesiveness among neighbours. "The show is about kampong spirit so maybe people will leave being nice to their neighbours, being nice to people," Kumar added. "I hope people will do something and they will leave with a lot of happiness, thinking that even if they have a problem, they are not alone."
Agreeing, Azizah has only words of encouragement for those who are in a similar situation as her. "Don't be shy (and) don't stress because there are a lot of solutions out there for you. Always be positive and be confident," she said.
Beyond Social Services' live comedy performance Living Together. No Holds Barred will happen on Nov 16, 8pm, at Zouk, 17 Jiak Kim Street. To enjoy the show, a minimum donation of S$80 is required, which includes entry to the show and two free drinks. All donations from the event will go to Beyond Social Services and their beneficiaries. For more information, visit www.beyond.org.sg/livingtogether/