More to Singapore's 'old buildings' than meets the eye
Historian, academic and published author Julian Davison spent his childhood in Singapore and Malaysia, before he was sent to school in England when he was nine. But his longing to return to the tropics led him back to Singapore, where he currently resides and he earns his keep as a freelance writer and editor.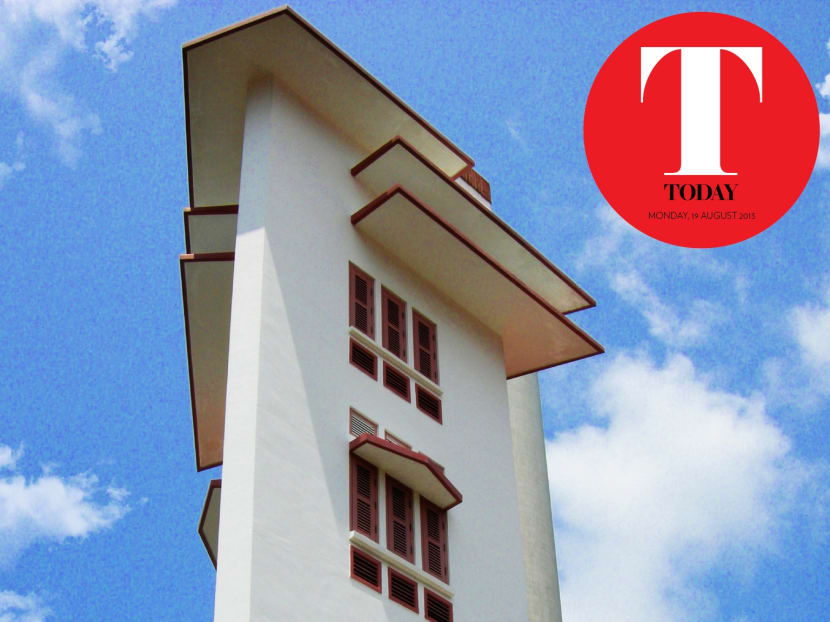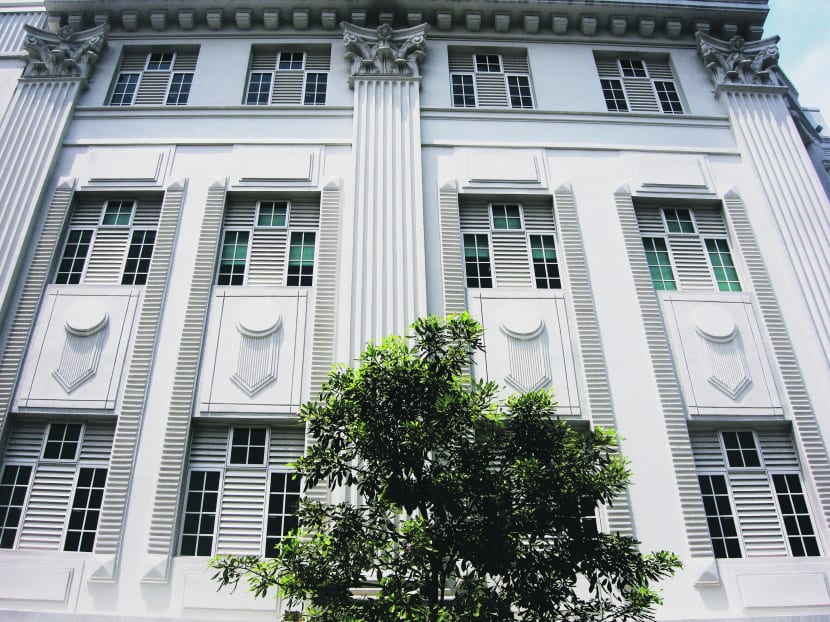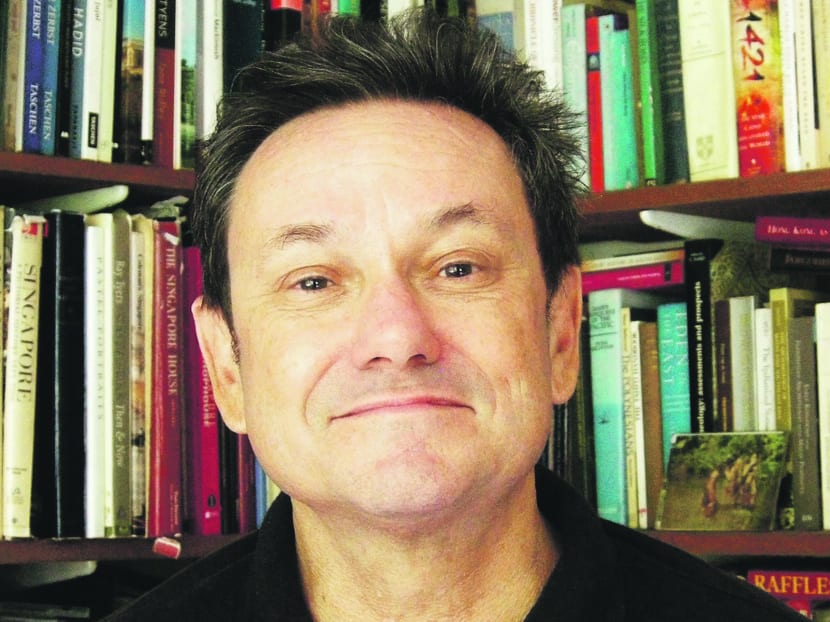 Historian, academic and published author Julian Davison spent his childhood in Singapore and Malaysia, before he was sent to school in England when he was nine. But his longing to return to the tropics led him back to Singapore, where he currently resides and he earns his keep as a freelance writer and editor.
His affinity for architecture and his in-depth knowledge of Singapore's history saw him publishing an architectural monograph-cum-coffee-table book on the black-and-white colonial bungalows of Singapore, and in 2010, a tome on the history of the Singapore shophouse.
Davison's expertise also resulted in his being roped in by the Urban Redevelopment Authority (URA) to curate an exhibition documenting Art Deco inspired buildings in Singapore. Lost Horizons: Art Deco Architecture Of Singapore is currently on at the URA Centre.
An anthropologist by training, Davison attributes his passion for buildings to his architect father Richard Davison. Born in Singapore, the elder Davison was one of the founding partners of the Singapore branch of Raglan Squire & Partners (RSP Architects Planners & Engineers, as it is known today), and retired in 1979.
"There was always architecture in the house and my father was always drawing — he was an artist at heart — and I recall when I was six-years-old, I would always sit with him and draw too," said Davison, who has also been seen on television as the presenter of programmes such as Globe Trekker, Metropolis and Art Central's Site And Sound.
In a happy twist of fate, the 57-year-old now happens to rent a flat in a block of walk-up apartments in the heart of the Dempsey neighboburhood that was originally designed by his father.
Incidentally, Davison's three favourite Art Deco buildings in Singapore are the Loke Yew Building (on the corner of Armenian Street and Loke Yew Street) that was designed by E C Seah in 1931; the celebrated "rocket" building at the junction of Circular Road and Lorong Telok, designed by Ho Kwong Yew in 1938; and Capitol Building, designed by Keys & Dowdeswell in 1933.
Q: How did you get involved in curating the Art Deco exhibition for the URA?
A: After I went all around the world, I came back to Singapore about 23 years ago. I got involved in projects to do with architecture and became increasingly interested in the subject. Then this opportunity came up to curate an exhibition on Art Deco for the URA. A friend who works there asked if I would be interested because I have done so much research over the last 10 years. Almost every Saturday morning, I would be down at the National Archives where they have all these plans dating back to 1884. In the space of 10 years, I went through 28,493 plans and documented them. And that's how I helped put the exhibition together.
Q: How does Art Deco relate to Singapore?
A: Art Deco was born in an exciting time. It all started after the First World War, and everyone was exhausted and wanted a new beginning. It was the jazz age and the era of The Great Gatsby and people did not want to keep recycling all the classic architecture that they had been doing for years. There was this feeling that the world had to change. There were these monumental changes at the time: Aircraft and cars were faster, and Einstein was discovering relativity, and there was radio. People were excited to be alive and young. This vibrancy was reflected in the architecture. This phenomenon was also happening in Singapore, and you can find a lot of Art Deco buildings around, especially in the eastern part of the city.
Q: Why eastern Singapore?
A: Basically Singapore had expanded. (In the west) you had the hills and Keppel harbour and Tanjong Pagar. Orchard Road and Tanglin were the rich or European suburbs. And then there was the east coast, which was just opening up. No one really lived there except for rich people who had seaside bungalows with jetties, and they would go there by boat from Clifford Pier because it was so difficult to go by road. So the architecture got more modern the more you went east: Kallang, Geylang and Katong, which is more residential. The reason why there's all this Deco in Geylang is because it was built in the 1930s. It was the style of the moment rather than a baroque one, which you find more of in Chinatown.
Q: What were the elements of the time that contribute to Art Deco's aesthetic?
A: A lot of what is recognised is a particular style of Deco, which was called Streamlined Modern, which was French-influenced. It had a machine-esque aesthetic because aircraft and racing cars — which were cool things then in the post-World War I era — were all streamlined. The aesthetic translated into buildings … They were streamlined and had portholes and railings and curved ship-inspired elements. It was the design chic of its day.
Q: Do you think people pay enough attention to architecture and old buildings in Singapore?
A: No. But there's still good stuff left and I hope that people would pay attention. In the road to conservation, sometimes people do these old buildings up really ugly with smoked glass windows and a horrible shop front — it's not nice. But there's a nice hotel along Jalan Besar called Kam Leng Hotel. It used to be a really tatty old building, which they restored nicely, keeping the original terrazzo floor and furnishings. They were shy about publicity but they should be congratulated. I hope more people will see the value of conserving not just the facades but also the inside. There are so many shophouses that look nice outside — then you walk in and it's an ugly concrete slab floor.
Q: Do you think more people are interested in Singapore's history now?
A: It's a funny thing. I think people have always been interested but they are more vocal now, and an example would be this ongoing dialogue about the Bukit Brown cemetery. All that is changing. Cherian George wrote a wistful introduction in his book, where he talks about how he can't take his wife to the street or the hospital where he was born because they don't exist any more. There is all this change in Singapore and I've been very conscious of it for many years now. I think people want stability in their lives and a concrete identity.
Lost Horizons: Art Deco Architecture of Singapore is on at The URA Centre until Aug 31. Closed on Sundays and public holidays.