Singapore's art power couples on the secrets to their success
SINGAPORE — Whatever opinions you may have of an office romance, let's face it, it happens. Two people who cohabit the work space, do the same things, or simply share the same passions.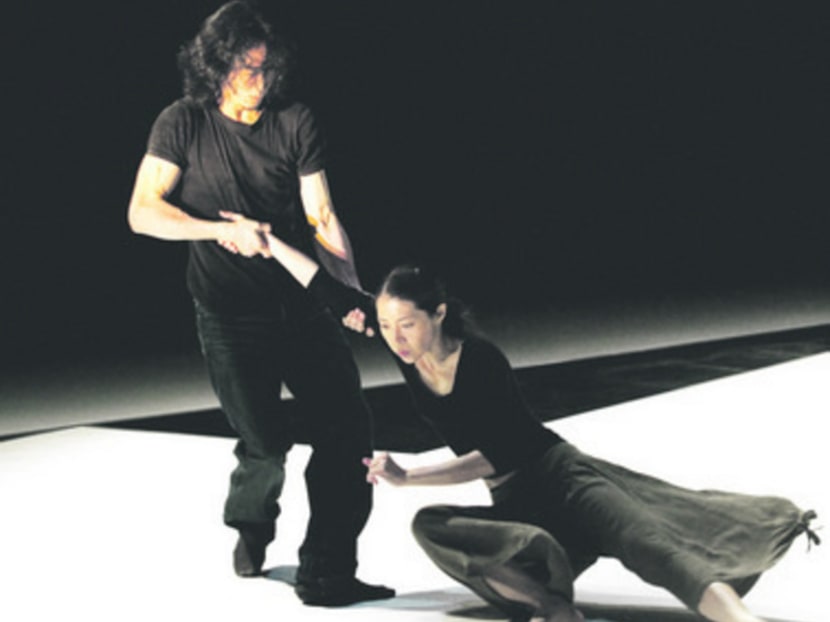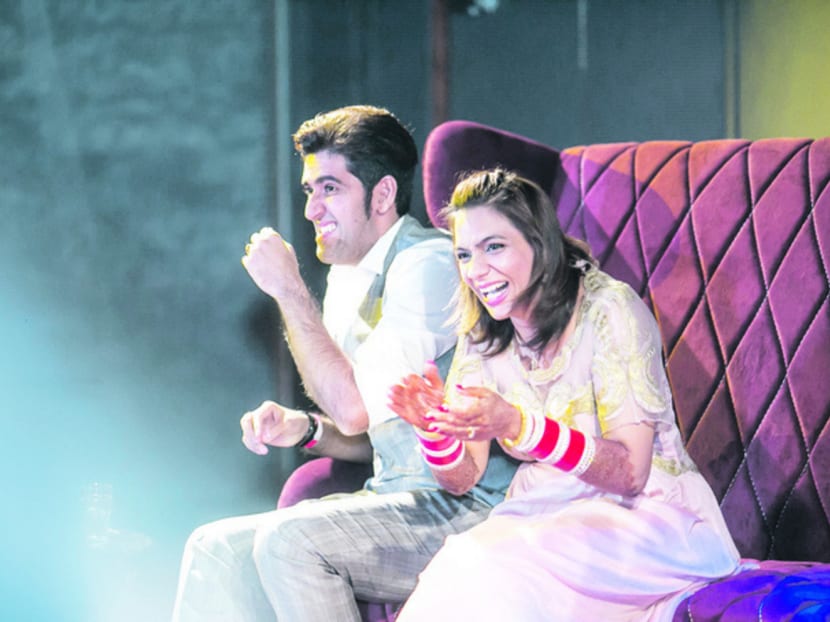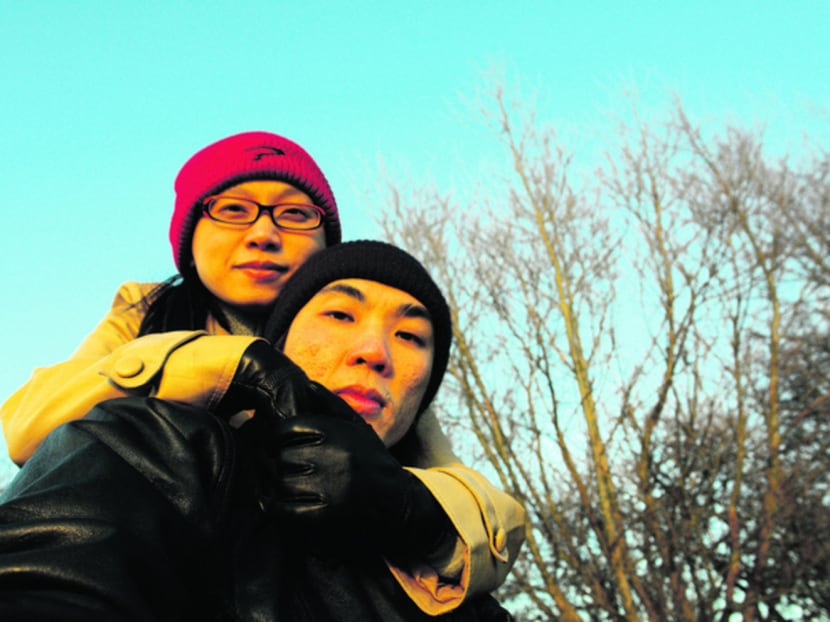 SINGAPORE — Whatever opinions you may have of an office romance, let's face it, it happens. Two people who cohabit the work space, do the same things, or simply share the same passions.
It's no different when it comes to those in the local arts scene, where you have plenty of artist couples, including those who've tied the knot. In theatre, for instance, you have got the likes of Pangdemonium's Adrian and Tracie Pang, Nine Years Theatre's Nelson Chia and Mia Chee, or Checkpoint Theatre's Claire Wong and Huzir Sulaiman. In film and visual arts, there's Charles Lim and Wee Li Lin, too. But how do artist-couples mix business and pleasure, and make it work?
We quiz three couples from various fields about the secrets to their success.
DANCE PARTNERS: KUIK SWEE BOON AND SILVIA YONG
If you thought the only romance to have come out of Batu Pahat took place in the musical Beauty World, think again. The local dance scene's beloved couple Kuik Swee Boon and Silvia Yong's own love story also took place in that Malaysian town, where they were young teenage dancers. Their story would continue in Singapore, across dance companies, and now, with 18 years of marriage (and a firstborn to boot), they also spearhead T.H.E. Dance Company: Swee Boon is the artistic director and Silvia is associate artistic director of its second company.
While Chinese New Year was spent apart — with Swee Boon and the company in Yokohama for a performance and Silvia (with son Senler) off to Johor — they'll be making up for it this Valentine's Day when they'll be reunited.
Q: You both wear a few hats: Parents, dance artists and educators. How do you juggle all these?
Swee Boon: Before our son, Senler, came along, we were fully committed to our respective careers — whether as dance educators or running T.H.E. We didn't have much free time, for each other and ourselves. Being in the same industry, we understood the nature and constraints of work. After Senler was born, the amount of free time we have has decreased even further. Our job commitments remained unchanged, hence there is a lot of compromise involved — and with that, a fair bit of parental guilt! Senler hasn't entered preschool yet, so we have an experienced nanny who lives near us to take care of him during work hours.
Silvia: After work, we take turns to pick him up from the nanny's place. For instance, I attend the Second Company classes and rehearsals on Tuesday and Thursday evenings, while Swee Boon heads home. When family emergencies crop up, it's mainly Swee Boon handling these since my teaching schedule isn't as flexible. It was tougher in the months after Senler was born. Swee Boon had to take over the duties of overseeing the Second Company's evening sessions, on top of his daily training and rehearsals with the main company, and office work in-between.
Q: Any creative rivalry between the two of you?
S: Not really. It's not in either of our personalities to argue or create tension. In T.H.E's early years, the relationship was always: Swee Boon the choreographer and Silvia the dancer. The responsibilities and tasks of both roles are quite different.
SB: Even if arguments arose, they stemmed from having different artistic views or interpretations about certain things, and from a shared motivation of raising the quality and standards of a creation, for instance. To me, these creative disagreements and discussions are essential to challenge ourselves as artist and reflect on our processes.
Q: You both came out of retirement to perform in the show Above 40 last year. What was it like dancing again together?
SB: The last time we performed in a duet was in 2010 so I really enjoyed the duet we created in Above 40. After the wear and tear of many years, our bodies are riddled with recurring injuries that continue to plague us. It was actually interesting to work with and around these limitations.
S: When we were young artists, there was a greater emphasis on perfecting the execution of technique and movement. In this piece, we came together and created instinctually, without pushing too hard. We have grown to become much more familiar with each other's bodies. There is an unspoken understanding and awareness, and, I think, a natural tenderness in performing the duet emerged as a result.
Q: Are there any secrets to your success as an artist couple — with a child and a company to raise?
SB & S: Good time management, pre-planning and clear prioritisation. We understand the other's temperament, motivations and stresses. From there, we work towards daily compromises on minor and major issues.
Q: What's the best and worst thing about being an artist couple?
SB & S: Like every other couple, we have our ups and downs. Two "babies" — our son and the company — equally demand our time and attention. Perhaps it is because we are artists and teachers that we are also perfectionists and workaholics. Our personal time as a couple has suffered as a result, but the rewards we reap have been immense.
DOUBLE PUNCHLINE: SHARUL CHANNA AND RISHI BUDHRANI
A sense of humour is always a good thing to share between couples, and Rishi Budhrani and Sharul Channa have it in spades. Funnily enough, Singapore's only married stand-up comedy couple met before they began their careers as comedians — they were performers in a Bollywood dance troupe before "people started laughing during our shows and we thought it was time to move on", they said.
Q: What's it like being married to a fellow comedian?
Rishi: It's not as funny as people think it is. But I guess the humour helps us deal with a lot of difficult things that happen. For instance, we were recently driving home from KL, and at around 3am, we had a flat tyre in the middle of the North-South highway. We were both pretty stressed, but at the back of our minds, we were thinking, "Well, there's at least three minutes of material here!"
Sharul: Normal couples experience intimacy differently than we do. Our version of foreplay is a good joke followed by 15 minutes of laughter.
Q: Is there any creative competition between the two of you?
S: Competition is created by people around us. Some people would prefer me as a comedian, and others prefer Rishi's intelligent humour. We are secure with one another's success. We definitely speak and share with each other experiences of working with different promoters and working in different scenes around the world. Having said that, we choose to work on material separately as we are two individuals with unique perspectives of what we find funny.
R: We are both part of the same scene and the better the other comedians are, the better the scene gets, and the better you get. So, it's in both our interests for us to get better. And, more importantly, it doesn't matter who gets the jobs, because the cash, whatever little of it, comes to the same household!
Q: Does being a couple give you an advantage — or otherwise — in the stand-up comedy scene?
R: It helps to have someone who understands certain difficulties, vulnerabilities, complexities and the general nature of showbiz. But it also means that you are always being pitted against each other and people love seeing sparks fly. But we've done it together long enough to understand that showbiz is full of this. I know she's my fiercest critic but I'd also like to think she's my biggest fan.
S: We keep giving each other reality checks in the comedy world and have promised to keep each other grounded in times of success and keep each other afloat in times of failure.
Q: Do you draw the line between your personal and work lives?
S: Our personal lives are usually performed on stage. Nothing is hidden. Stand-up comedy is about telling personal stories to a group of people in a funny way. So I don't draw a line. I just make a circle around it and treat it as one.
R: I like to keep our personal lives separate, but I have not totally figured out how to do that yet. I'm generally a private person, but people are always intrigued by a stand-up comedy couple, so inevitably, some stories come up. Ideally, we should find a way to keep it separate. Let's see.
Q: Any golden rules as a couple?
S: Don't interfere in your partner's creative process and don't expect them to promote you before you're ready for a particular opportunity.
R: Stay out of each others' career decisions, unless asked.
VISUAL HARMONY: SAI HUA KUAN AND WANG RUOBING
Married since 2001 — and with two children to boot — visual artists Sai Hua Kuan and Wang Ruobing continue to paint a pretty picture of a successful artist couple who continue to do their separate thing. In fact, you can see their respective works around town at the moment. Wang's latest site-specific installation, Over The Horizon, is up at the Esplanade's Concourse. It comprises drift plastic bottles collected from various Singaporean coastlines. Meanwhile, her husband's monumental sound sculpture Ling Ting 2, first seen in Paris last year, is also up near Marina Boulevard as part of iPreciation art gallery's public sculpture project Envision. (He's also currently working on a show in Berlin).
Q: How has being a married couple affected your respective art practices?
Ruobing and Sai: We've got different personalities but we balance each other up. One has a more explosive temper, the other is more calm. One is super-forgetful, the other can think four months ahead. We do talk a lot about what art is and what kinds of work excites us, but certainly the methods of our practice is distinct from each other and we, in fact, enjoy very much the differences.
Q: Is there any kind of creative rivalry between the two of you?
R&S: All we remember is we often tease each other and get angry with each other's weaknesses. As an artist couple, it's an advantage that we can comment on each other's work honestly and brutally. As always, we are each other's first eyes for every single work or new idea that we are working on. Of course, sometimes we feel that the sometimes brutal comments are very hard to take, but that's also the most brilliant part of the process.
Q: Any words you live by as a couple?
R&S: Faith, trust, support and honesty.