Suit up: Zentai gets its own art festival in S'pore
SINGAPORE — Spandex body suits are often associated with cosplay. But if you thought it's only for folks playing make-believe Spider-Man, think again.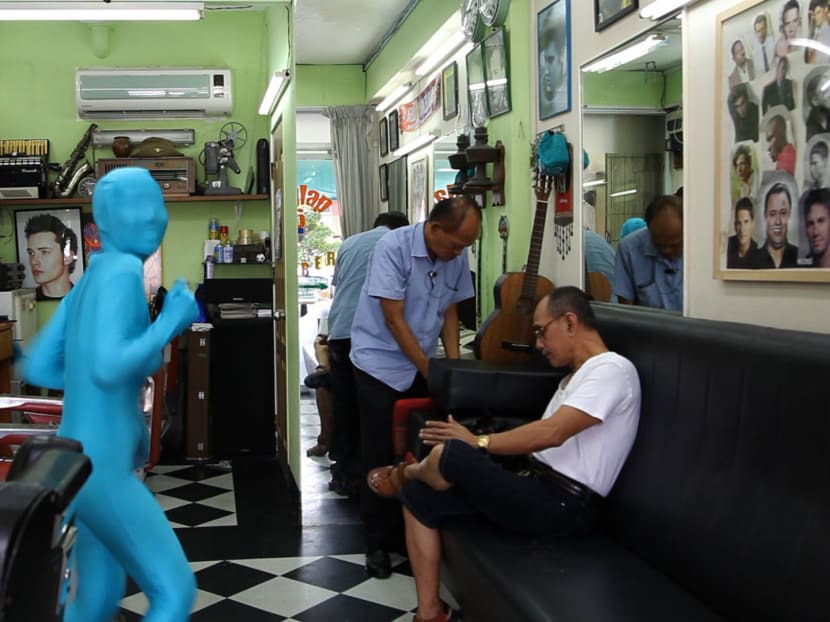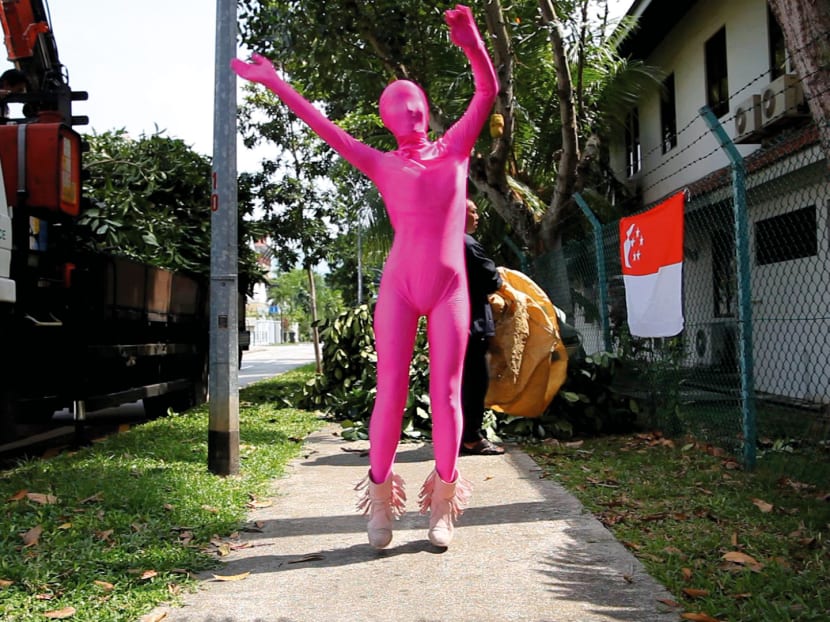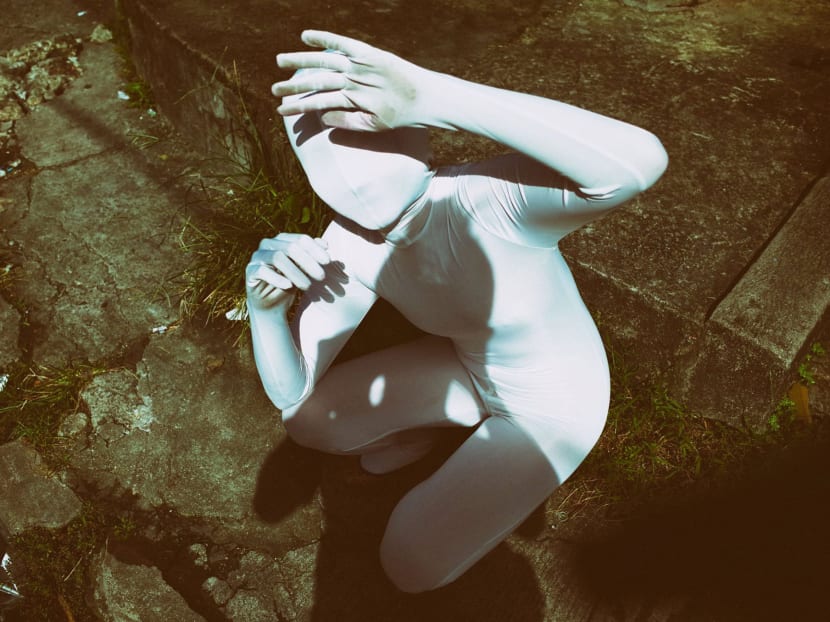 SINGAPORE — Spandex body suits are often associated with cosplay. But if you thought it's only for folks playing make-believe Spider-Man, think again.
Kicking off next week is the Zentai Art Festival, the first event of its kind in Singapore, which puts the spotlight on this unusual practice involving the wearing of skin-tight suits called zentai, short for the Japanese phrase "zenshin taitsu" or "full-body tights".
Its roots can be traced back to Japan's performance culture, and festival organiser and Singapore-based performance artist Yuzuru Maeda noted how in Noh theatre, stage attendants are dressed in all black to maintain anonymity as they assist in scene transitions and character costume changes. But the current incarnation can also be traced to Japanese photographer Marcy Anarchy who was said to have been inspired by Japanese superhero characters as seen on television in the '60s and who consequently created the body suit as we know it today.
Maeda herself started performing in zentai four years ago to add a visual element to her performances, which primarily feature Indian classical and experimental music. Zentai art also afforded her the opportunity to simplify things as an artist.
"When you see people wearing zentai, it is quite obvious to see if it is a woman or a man — and perhaps that is already enough. Society gives us so many identities and we play so many roles in life — an office worker, a child, a mother … These complicate things and I wanted to erase all the unnecessary (labels). I believe I could express the core of my art more by choosing to wear zentai," she said.
Zentai occasionally appears in mainstream culture (for instance, the Boom Boom Pow music video by the Black Eyed Peas; it has been used in commercial advertising campaigns; and let's not forget Spider-Man). You have got the odd exhibition in Japan or Israel. The recent Decimal Points 0 by Cake Theatrical Productions in Singapore also featured zentai. But it is arguably still considered as something quirky or niche.
That is why the festival hopes to showcase the many different facets of the practice. Other fest-related events are set to be held next year, but the opening salvo next week will include an exhibition of photographs, paintings and videos on zentai by Singapore's Justin Lee and Tan Ai Khim, Vietnam's Xuyen Ho My, the Philippines' Brian Sergio and Maeda herself.
Tan's piece, for instance, will feature bodypainting performance where she will wear a white zentai to apply white paint on a white canvas to highlight the Buddhist notion of nothingness. Maeda's music video, meanwhile, features her dancing around Singapore in zentai. The festival also includes a children's workshop helmed by performance artist Marla Bendini, where participants are encouraged to create their own superhero zentai costumes, and a butoh-meets-zentai dance performance by French artist Syv Bruzeau and eight collaborators.
But kicking things off is a "Zentai Walk", which will see zentai-wearing participants walk around The Substation. (They will sell the suits, in case you would like to join them.)
"Everyone is invited to join, not just art lovers, but people who like zentai for other reasons. My aim is not just to focus on an art audience, but everyday people, too," Maeda said.
For Maeda, wearing zentai is akin to meditating.
"When I wear and perform in zentai, my hearing and eyesight is diminished because of the fabric and its colour. And because of this, I start to feel myself more and I can focus more. It puts me in a very quiet state of mind," she said, adding: "But it can also be quite hot."
The Zentai Art Festival 2014's first slew of events runs from Nov 7 to 15 at The Substation Gallery. The opening event, Zentai Walk, is on Nov 7, 7.30pm. (Zentai suits will be sold at the gallery for S$50). For more information on the other events, visit http://www.zentaiart.com/