Dasmond Koh, entertainment mogul and biggest loser
Being able to spot talent even before it has blossomed is a rare skill, and it is one that Dasmond Koh has proven to have.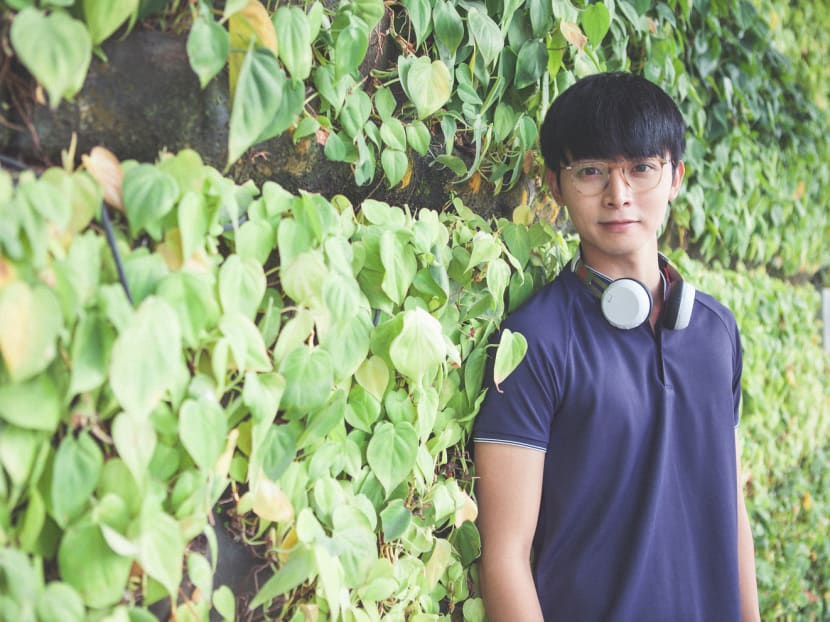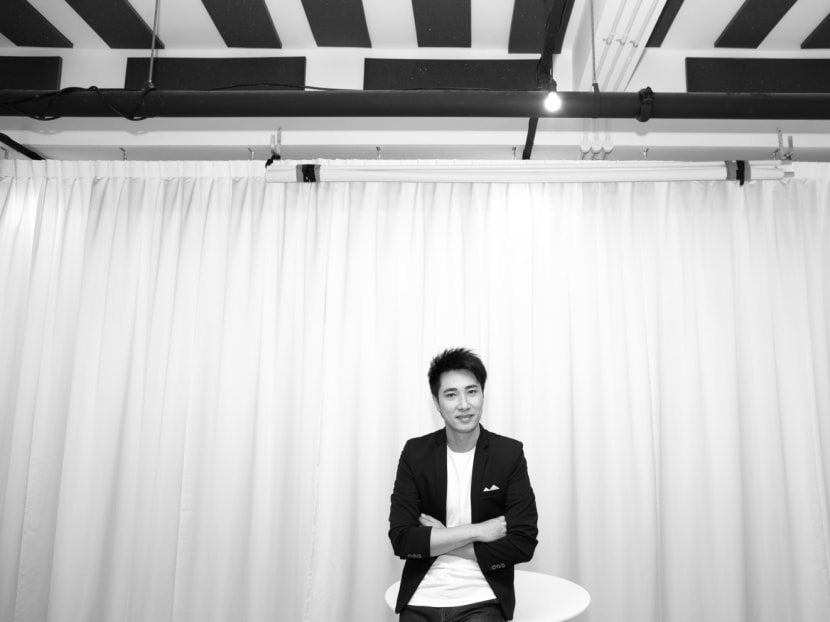 Being able to spot talent even before it has blossomed is a rare skill, and it is one that Dasmond Koh has proven to have.
As the head honcho of NoonTalk Media, the artiste management company he co-founded in 2011, Koh leads the charge of seven rapidly rising young artistes, including two of local television's hottest names: Aloysius Pang and Xu Bin.
He is far from the only celebrity to have started their own talent agency — there is Irene Ang's Fly Entertainment and Michelle Chong's Left Profile — but his artistes are arguably the most prominent at the moment, especially on social media, making him a veritable entertainment mogul.
In fact, the really intriguing thing about Koh is not so much how the former YES 933 DJ rose to become an industry kingpin, but what a keen eye he has for young male talent.
Of his seven artistes, the only female in his stable is Kimberly Chia, who is currently on an acting hiatus (she has gone to "find herself"). NoonTalk's latest acquisition is 21-year-old Olympic sprinter Timothee Yap, whom Koh said he had signed on because he wants to raise the profile of local athletes and to help them gain corporate as well as public support.
With the addition of Yap, the talents NoonTalk houses are quite diverse: There are actors Pang, Xu, Zong Zijie and two-time Star Awards Young Talent winner Damien Teo; it also has singer-musician Gavin Teo. Pretty much the only thing its artistes have in common is that, with the exception of Chia, they are all pretty boys.
And Koh is not looking to sign more girls, either. He likes the idea of being the go-to agency for male talent, citing the example of Japan's Johnny & Associates, which produced boy bands such as Smap.
Plus, boys are just easier, he claimed. "After handling girls, like Kimberly, I've come to understand that there are a lot of challenges. If there is an appearance, guys just brush on a bit of powder, do their hair a little and put on a jacket. But girls: 'Will there be hair and make-up? What am I wearing?' If you wear this shirt, people will remember it and you cannot wear it again. And, generally, girls are emotionally weaker, so when there are issues and you have to make them 'wake up their idea', they cry after three lines. That's why you see that I'm only signing guys. Because I really don't have time."
HOW TO PICK FLOWER BOYS
His knack for spotting potential male stars is undeniable, but Koh says it cannot be explained — he mainly goes with his gut. "I don't know, you know. I use my sixth sense," he mused. Most of it boils down to that elusive X-factor. "It's whether you are born to be in this line or not. I've been in this industry for 20 years — I've seen how people started from the ground up and made it big. Maybe that helps me understand and visualise the factors."
Still, we had to put him on the spot when it came to his latest signing, Yap. Of all the national athletes he could have chosen to support, how come he only signed the good-looking one?
Well, it was fate, he said — they happened to meet at an event — but he conceded that when it comes to appraising talent, looks count for "a good 30 per cent". "There are people who come to me and say, 'Look at this picture. How does she look?' Sometimes, I give a zero per cent score," he added, candidly.
After looks comes "discipline, which could be a good 20 per cent". "It's not that I want to control them, but if I cannot convince them to do certain things that I think are right, then it's pretty difficult."
For example, he said: "You have to greet everybody on set, and when you leave, you have to thank everybody. There are youngsters who don't care even if the other person is a veteran." Another example is: "I might think that you need plastic surgery but you don't want it — then, maybe it will be difficult to work together."
Koh allowed that, yes, he does run a tight ship. He does not just fill out his artistes' schedules and score them endorsement deals; he also takes initiatives that go above and beyond simply managing them, such as releasing songs sung by the artistes and producing a regular variety webseries they star in, titled Freshmen. It is all part of his strategy to ensure continuous exposure for his artistes even during times when they are not in a currently airing television show, and it helps enhance their social media clout, too.
NOT ABOUT THE MONEY
With such shrewdness, you would think that Koh had always aimed to build an entertainment empire of his own. But, he said: "I didn't know that, one day, I'd be running an agency. It was all unplanned."
The company was started, he said, because he "wanted to help" Pang, Xu and Chia achieve their acting dreams. They had met during the course of his work, and after he cast them in his directorial debut — the 2012 film Timeless Love — he "saw the passion" in them. "I thought, since I'd been in the industry for 20 years and there are newbies who might not know how to handle themselves, I could pass on whatever experience or connections I had," he said. But "if I didn't have a 'house' to house them, it would be difficult for me to help them".
So, all this was pure altruism? "If you want to put it as, 'We started a company because we wanted to help them', then yes, you are right," Koh said. "I don't need to be filthy rich. I do whatever I can to help them pursue their dreams. So, to a certain extent, it's true that we are working very hard at a business that is losing money just to help them."
The 26-year-old Pang, who clinched the Best Newcomer Star Award last year, said: "I'm a person who's into numbers, so, I've calculated every single sum he has spent on us. And he's not making any money. What he's doing is not what a normal person would do. Parents might not even do this for their kids."
And that is why, he said, "Xu Bin and I know that we are indebted to him for the rest of our lives. Our contract is for life".
But why is Koh doing it? "He doesn't have a girlfriend and he doesn't have his own family, so in a way, we are his family. I think he is mentally prepared to leave everything to us in his will, as well," Pang said.
But perhaps it is not quite the case that Koh gets nothing out of the whole set-up.
"All he gets is a gang of very loyal kids following behind him, who will follow him no matter what happens," said three-time Top 10 Most Popular Male Artistes Star Award winner Xu Bin, 27, who went on to explain: "NoonTalk has about 20 employees and we are all very young."
Maybe he relishes that feeling then? "That's possible," Xu nodded. "He's like a general leading his troops into battle."
Watch Freshmen at https://www.facebook.com/noontalk